Employment                                      
PACIFIC UNION COLLEGE FACILITIES MANAGEMENT DEPT. seeks a candidate for Facilities Associate Director. Preference is experience in planning, budgeting, maintenance of college facilities, in addition to strong leadership/interpersonal skills/team leader. Responsibilities in roads, building safety, HVAC, water distribution/treatment, general building maintenance, compliance for hazardous materials, etc. For more information or to apply, please call (707) 965-6231, or visit puc.edu/faculty-staff/current-job-postings.
PACIFIC UNION COLLEGE FACILITIES MANAGEMENT DEPT. seeks full-time positions for a tradesman supervisor-painter, and a tradesman 1 carpenter. Preference is for training and applied experience in trade areas of general painting and carpentry. For painter, experience in color/finish/application/etc. For carpenter, experience in cabinet making/floor coverings/installation/etc. For both, must be a team player and can handle multiple projects. For more information or to apply, please call (707) 965-6231, or visit puc.edu/faculty-staff/current-job-postings. 
DENTIST WANTED: Loma Linda University School of Dentistry graduate, Class of 2001, is looking for a partner to join an established, lucrative, two-doctor, general dentistry practice in southwestern Ohio. Small town with a peaceful country living feel, yet within an hour and a half of Cincinnati, Columbus and Dayton. Looking to move out of the cities? Looking for unlimited ministry options? Check us out at hillsborofamilydentistry.net and on Facebook at Hillsboro Family Dentistry. If you have questions or would like to set up a time to come meet with Dr. Bryan Nickell, call (937) 241-8903.
WALLA WALLA UNIVERSITY is hiring! To see the list of available positions, go to jobs.wallawalla.edu.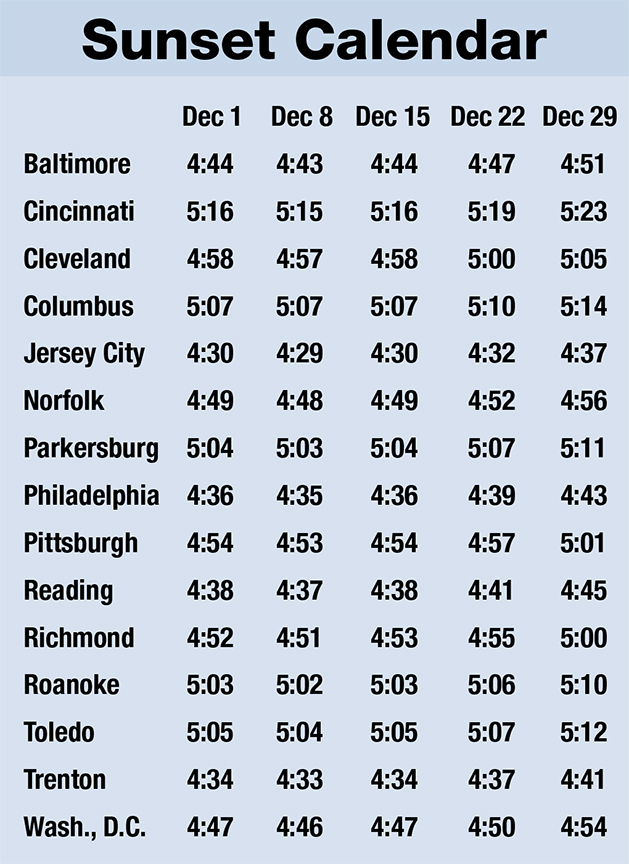 SOUTHWESTERN ADVENTIST UNIVERSITY seeks an online adjunct professor(s) to teach part-time courses in newly organized Senior Living Management Certificate program through the Department of Business. Submit cover letter and current CV/résumé to denise.rivera@swau.edu. Candidates must have industry-specific (Independent Living, Assisted Living, Memory Care) knowledge and/or experience and a minimum of a master's degree in a related field. Preference is given with prior teaching experience. 
SOUTHWESTERN ADVENTIST UNIVERSITY is looking for a full-time English professor with a Ph.D. Candidates with a degree in any literature or writing specialty considered. Send a CV to Dr. Judy Myers Laue, Chair, Department of English, Southwestern Adventist University, 100 W. Hillcrest Street, Keene, Texas 76059, or email lauej@swau.edu.
ANDREWS UNIVERSITY seeks an assistant/associate professor of architecture. Will hold a faculty appointment and has academic, service and scholarship responsibilities consistent with the mission and philosophy of the School of Architecture and Interior Design. This individual demonstrates competence in design studio education, teaching and curriculum development at the graduate and undergraduate levels. Visit andrews.edu/admres/jobs/show/faculty#job_2.
Miscellaneous    
WILDWOOD LIFESTYLE CENTER: For 75 years, we have taught people to live healthy, avoid disease and maintain youthful energy, or helped healing of diabetes, heart disease, hypertension, obesity, arthritis, fibromyalgia, lupus, chronic fatigue, cancer, depression, anxiety and many more. Invest in health, call (800) 634-9355, or visit wildwoodhealth.org.
CHRISTMAS IS COMING! CHECK OUT OUR COLORFUL CATALOG for gifts that will continue to be a blessing all year. For a free sample, call (800) 777-2848, or visit FamilyHeritageBooks.com.
Real Estate                                      
BUYING? SELLING? RESIDENTIAL HOMES IN MARYLAND. Call: The MdSmartBuy Team. Phyllis Newman, (301) 922-5166 and Janice Valois, (301) 502-2103. Re/max Realty Center, Inc., (301) 774-5900, (800) 586-4669 or at mdsmartbuy.com. Email: phyllisnewman@realtor.com or janice@janicevalois.com.
Services                                      
MOVE WITH AN AWARD-WINNING AGENCY: Apex Moving & Storage partners with the General Conference to provide quality moves at a discounted rate. Call us for your relocation needs. Adventist beliefs uncompromised. Call Marcy Danté at (800) 766-1902 for a free estimate. Visit us at apexmoving.com/adventist.
MARYLAND ADVENTIST PODIATRIST: Dr. Scott Nutter, highly trained, experienced and board certified, is available in several locations to help your foot/ankle problems, including arthritis, heel pain, spurs, diabetes, callouses, ingrown nails, sprains, fractures, warts, bunions, etc. Surgery, if needed, at Adventist hospitals. Offices located in Laurel, Greenbelt and Columbia, Md. Call (301) 317-6800.
THE CLERGY MOVE CENTER at Stevens Worldwide Van Lines is the way to move from one state to another! Through our national contract with the General Conference, we extend our moving services to all Adventist families. Quality is inherent. Contact one of our dedicated move counselors today for a no-cost/no-obligation estimate at (800) 248-8313, or learn more about us at stevensworldwide.com/sda.
ADVENTIST BOOKS AND AUTHORS: Looking for new Adventist titles to encourage and grow your daily walk? Visit us at TEACHServices.com. For used Adventist books, visit LNFBooks.com. Authors, if you're interested in having your book published, call (800) 367-1844 for a free evaluation. 
MARYLAND ADVENTIST DENTIST, DAVID LEE, DDS, FAGD, AFAAID, FICOI, FAACP, has practices located in Silver Spring and Columbia, Md. He is extensively trained in implant, cosmetic, TMD/TMJ, sleep apnea treatment, sedation and laser dentistry. Dr. Lee is an Associate Fellow of the American Academy of Implant Dentistry, as well as having many other certifications. For appointments, call (301) 649-5001 or (410) 461-6655. Mention this ad and receive a 10 percent discount on all services, excluding third-party payers. We welcome new patients!
Travel/Vacation             
HOUSE FOR RENT IN AVON PARK, FLA. Fully-furnished, one-story house, 2BR, 2BA, 2-car garage, Adventist academy and church minutes away. Lake across street with a walking path. Close to shopping and Adventist hospital. $1,200/month, everything included—just bring your clothes! Contact Ellie, (614) 205-1695, or (863) 452-0377; wrhatch1@yahoo.com.
Announcements                                      
CHRISTMAS SEASON CONCERT, December 16, 4 p.m., at the Frederick church, 6437 Jefferson Pike, Frederick, MD 21703. Performance by Brass Mosaic, a brass and percussion ensemble, formed from members of our nation's service bands, combined with a chamber choir conducted by Mark Willey. Program includes John Rutter's festive "Gloria," a three-movement suite for organ and brass by composer Jeremy Filsell, and favorite carols sung by all, with accompaniments by Richard Webster. For more information, call (301) 662-5254, email
churchoffice@ariseforgod.org, or visit ariseforgod.org.
"I 'STILL' DO" MARRIAGE RETREAT, MARCH 9-11, 2018! It will be held at Dunes Manor Hotel in Ocean City, Md. Eric and Ann Marie Bates will be the presenters of the sessions, which run from Friday evening to Sunday morning. For more information, email MarriageEnrichment@comcast.net or contact Mark and Peggy Lee, (301) 801-2344, or Jeff and Sandy Hartz, (443) 864-6328.
LA SIERRA ACADEMY (LSA) ALUMNI WEEKEND, April 27-28. Honor Classes 3's and 8's. Welcome reception Friday, 7 p.m., LSA Library. Sabbath services: registration 9 a.m. and Homecoming Service 10 a.m., LSA Gym. Potluck, campus tours, reunions and varsity basketball. Please update contact information: JNelson@lsak12.com, lsak12.com, or alumni office
(951) 351-1445, ext. 244.
Obituaries                      
ADAMS, Carolyn Arlene (Barron), born May 26, 1937, in Kearneysville, W.Va., to the late William L. Barron and Evelyn A. (Barney) Barron; died December 9, 2016, at Hillhaven Assisted Living, Nursing & Rehabilitation Center in Beltsville, Md., after a two-month struggle with cancer. She retired from the Seventh-day World Headquarters in Silver Spring, Md., as an executive secretary in 2004, after 21 years of dedicated service to the Church. Carolyn was a 1955 graduate of Shenandoah Valley Academy in New Market, Va. She is survived by her husband, Leroy; daughters, Karen (Ian) Laing and Wanda Duncan; son, D. Alan Adams (Dixil Rodriquez); and three grandchildren: Delaney and Duncan Laing, and Connor Duncan; her sister Ruthann Williams; her brother, Sheldon (Merrie Lyn) Barron; and sister-in-law, Barbara Barron, wife of Carolyn's late brother, Jerry.
BUTLER, Lois Edith (Howeth), born July 25, 1917, in Syracuse, N.Y., the only surviving child of the late Albert and Edith Howeth; died September 19, 2016, in Frederick, Md. She graduated at the head of her class at Union Springs Academy and left home to attend Atlantic Union College. While at college she met Albert Boardman Butler III, and they married June 12, 1938. Lois was a classically trained musician in voice, piano and organ. Throughout their lives, Lois and Albert shared their musical talents, singing together in churches and at social gatherings. Shortly after they married, the couple moved to Takoma Park, Md., where Albert finished his theology training at Washington Adventist University. Accepting a call to Tyler, Texas, the couple ministered to the members of several local churches there. In the fall of 1945, the family returned to Maryland, where they pastored several Baltimore-area churches. Lois then started work at the Chesapeake Conference as an administrative secretary and accountant assistant, before transitioning into managing Adventist Book Centers in the Chesapeake, New Jersey and Potomac conferences. After retirement, Lois enjoyed volunteering in the Sligo church office, the local community service center and for Global Mission at the General Conference. Survivors: her two sons, Albert IV and Harold (Carole), two daughters, Gayle (Ron) and Carol Mae (Leroy); 12 grandchildren and 18 great-grandchildren.
CASSELL, Judie Ann, born December 21, 1939, in Richmond, Va.; died January 13, 2017, in Hagerstown, Md. She was a member of the Hagerstown church. Judie worked for many years at the Review and Herald Publishing Assn., in Hagerstown, before retiring in Hagerstown. Survivors: her son William Cassell and daughter Kathy Harvey; sisters, Lillie Byrd and Florence Langford; grandchildren; and nieces and nephews.
DiMEMMO, Constance Lou "Connie," born June 21, 1932, in Altoona, Pa.; died December 27, 2016, in Newburg, Pa. She was a member of the Carlisle (Pa.) church. Connie graduated from Ridley Park (Pa.) High School and Goldey-Beacom College (Del.). She was employed by Dupont Company (Del.), and IBM (Md.) as a cashier, statistical typist and secretary. Connie loved to paint, do needlepoint, cross-stitch, macramé, petit point and designing Faberge eggs. She was also accomplished at doing decoupage. Connie loved reading and marking her Bibles too. Survivors: her husband, Caesar of Newburg; her son, Douglas Warren of Newburg; her daughter-in-law, Stacy Ann of Newburg; grandchildren, Natasha Anne of Bloserville, Pa., Zachary Warren of Newburg, and Tabitha Lee of Newburg; and great-grandchildren, Andrue Paul and Lacey Lee Michael of Bloserville. Connie was preceded in death by her brother, Stanley Warren, and her parents, Ralph and Wilma (Emes) Kelly of Altoona.
Submitted by admin on Thu, 03/27/2014 - 1:23pm