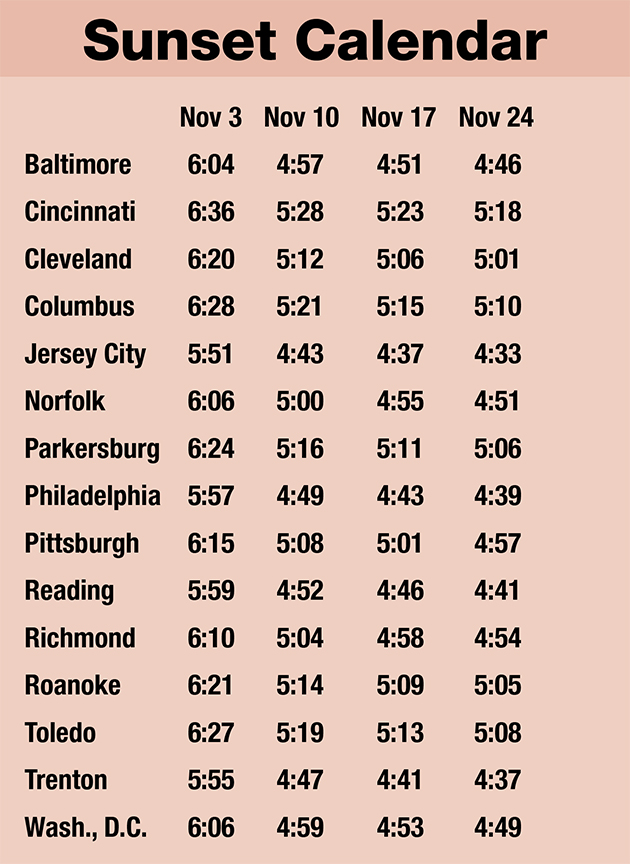 Employment                                      
PACIFIC UNION COLLEGE FACILITIES MANAGEMENT DEPT. seeks a candidate for Facilities Associate Director. Preference is experience in planning, budgeting, maintenance of college facilities, in addition to strong leadership/interpersonal skills/team leader. Responsibilities in roads, building safety, HVAC, water distribution/treatment, general building maintenance, compliance for hazardous materials, etc. For more information or to apply, please call (707) 965-6231, or visit puc.edu/faculty-staff/current-job-postings.
PACIFIC UNION COLLEGE FACILITIES MANAGEMENT DEPT. seeks full-time positions for a tradesman supervisor-painter, and a tradesman 1 carpenter. Preference is for training and applied experience in trade areas of general painting and carpentry. For painter, experience in color/finish/application/etc. For carpenter, experience in cabinet making/floor coverings/installation/etc. For both, must be a team player and can handle multiple projects. For more information or to apply, please call (707) 965-6231, or visit puc.edu/faculty-staff/current-job-postings. 
DENTIST WANTED: Loma Linda University School of Dentistry graduate, Class of 2001, is looking for a partner to join an established, lucrative, two-doctor, general dentistry practice in southwestern Ohio. Small town with a peaceful country living feel, yet within an hour and a half of Cincinnati, Columbus and Dayton. Looking to move out of the cities? Looking for unlimited ministry options? Check us out at hillsborofamilydentistry.net and on Facebook at Hillsboro Family Dentistry. If you have questions or would like to set up a time to come meet with Dr. Bryan Nickell, call (937) 241-8903.
WALLA WALLA UNIVERSITY is hiring! To see the list of available positions, go to jobs.wallawalla.edu.
DOES A WARM, SUNNY CLIMATE ON COASTAL CENTRAL FLORIDA SOUND INTERESTING? Our well-established practice of seven pathologists and two pathologist assistants are looking for a full-time AP/CP pathologist to join our group. Fellowship training is a must; surgical pathology is preferred. Interest in/or experience with Molecular Pathology and Blood Bank is a plus. Benefits include health and dental insurance, CME, malpractice insurance, 401K and relocation expenses. Desired start date of January 2018 through July 2018. Please send CV to ECP@595nova.com.
PSYCHIATRIST OR CLINICAL PSYCHOLOGIST, Ph.D., NEEDED for rural health clinic on the campus of Weimar Institute, Weimar, Calif. Competitive pay and benefits. Call Dr. Randall Steffens, (615) 604-0142.
SOUTHWESTERN ADVENTIST UNIVERSITY seeks an online adjunct professor(s) to teach part-time courses in newly organized Senior Living Management Certificate program through the Department of Business. Submit cover letter and current CV/résumé to denise.rivera@swau.edu. Candidates must have industry-specific (Independent Living, Assisted Living, Memory Care) knowledge and/or experience and a minimum of a master's degree in a related field. Preference given with prior teaching experience. 
SOUTHWESTERN ADVENTIST UNIVERSITY is looking for a full-time English professor with a Ph.D. Candidates with a degree in any literature or writing specialty considered. Send a CV to Dr. Judy Myers Laue, Chair, Department of English, Southwestern Adventist University, 100 W. Hillcrest Street, Keene, Texas 76059, or email lauej@swau.edu.
Miscellaneous                                      
WILDWOOD LIFESTYLE CENTER: For 75 years, we have taught people to live healthy, avoid disease and maintain youthful energy, or helped healing of diabetes, heart disease, hypertension, obesity, arthritis, fibromyalgia, lupus, chronic fatigue, cancer, depression, anxiety and many more. Invest in health, call (800) 634-9355, or visit wildwoodhealth.org.
10 DAYS OF PRAYER returns January 10-20, 2018, with the theme "Our High Priest." Congregations worldwide continue to be blessed by this powerful prayer initiative. For more information and to sign up your church, visit tendaysofprayer.org.
CHRISTMAS IS COMING! CHECK OUT OUR COLORFUL CATALOG for gifts that will continue to be a blessing all year. For a free sample, call (800) 777-2848, or visit FamilyHeritageBooks.com.
FOUNDATIONS OF FAITH is a brand new revival, reformation and evangelistic series by Pastor Doug Batchelor, being broadcast November 3-11, live from Silver Spring, Md., on AFTV, 3ABN, Hope Channel and Facebook. The reformation continues! Join us for this nine-part series. More information for viewing or host-sites at foundationsoffaith.info.
COME TO BLACK HILLS SCHOOL OF MASSAGE, and in six months graduate from the only Adventist massage program eligible for state licensure. Watch our student video at bit.ly/2xtUnTt, and visit us at bhhec.org/school-of-massage. Join us January 8, and be part of this life-changing experience! Call Al Trace at (423) 710-4873.
Real Estate                                      
4BR, 2.5BA HOUSE FOR RENT in rural West Virginia. Newly renovated home on 100-plus acre farm near Summersville. Large garden area. Idyllic setting. Attached efficiency apartment available if needed. Active local Adventist church, school and childcare center. Rent negotiable based on farm work participation. Call (304) 872-6429.
BUYING? SELLING? RESIDENTIAL HOMES IN MARYLAND. Call: The MdSmartBuy Team. Phyllis Newman, (301) 922-5166 and Janice Valois, (301) 502-2103. Re/max Realty Center, Inc., (301) 774-5900, (800) 586-4669 or at mdsmartbuy.com. Email: phyllisnewman@realtor.com or janice@janicevalois.com.
Services                                      
MOVE WITH AN AWARD-WINNING AGENCY: Apex Moving & Storage partners with the General Conference to provide quality moves at a discounted rate. Call us for your relocation needs. Adventist beliefs uncompromised. Call Marcy Danté at (800) 766-1902 for a free estimate. Visit us at apexmoving.com/adventist.
MARYLAND ADVENTIST PODIATRIST: Dr. Scott Nutter, highly trained, experienced and board certified, is available in several locations to help your foot/ankle problems, including arthritis, heel pain, spurs, diabetes, callouses, ingrown nails, sprains, fractures, warts, bunions, etc. Surgery, if needed, at Adventist hospitals. Offices located in Laurel, Greenbelt and Columbia, Md. Call (301) 317-6800.
THE CLERGY MOVE CENTER at Stevens Worldwide Van Lines is the way to move from one state to another! Through our national contract with the General Conference, we extend our moving services to all Adventist families. Quality is inherent. Contact one of our dedicated move counselors today for a no-cost/no-obligation estimate at (800) 248-8313, or learn more about us at stevensworldwide.com/sda.
ADVENTIST BOOKS AND AUTHORS: Looking for new Adventist titles to encourage
and grow your daily walk? Visit us at TEACHServices.com. For used Adventist books, visit LNFBooks.com. Authors, if you're interested in having your book published, call (800) 367-1844 for a free evaluation. 
MARYLAND ADVENTIST DENTIST, DAVID LEE, DDS, FAGD, AFAAID, FICOI, FAACP, has practices located in Silver Spring and Columbia, Md. He is extensively trained in implant, cosmetic, TMD/TMJ, sleep apnea treatment, sedation and laser dentistry. Dr. Lee is an Associate Fellow of the American Academy of Implant Dentistry, as well as having many other certifications. For appointments, call (301) 649-5001 or (410) 461-6655. Mention this ad and receive a 10 percent discount on all services, excluding third-party payers. We welcome new patients!
Announcements                                      
CHRISTMAS SEASON CONCERT, December 16, 4 p.m., at the Frederick church, 6437 Jefferson Pike, Frederick, MD 21703. Performance by Brass Mosaic, a brass and percussion ensemble, formed from members of our nation's service bands, combined with a chamber choir conducted by Mark Willey. Program includes John Rutter's festive "Gloria," a three-movement suite for organ and brass by composer Jeremy Filsell, and favorite carols sung by all, with accompaniments by Richard Webster. For more information, call (301) 662-5254, email churchoffice@ariseforgod.org, or visit ariseforgod.org.
AUBURN ACADEMY'S CLASS OF 1969 is planning a 50th-year reunion with a seven-day Alaska cruise. The invitation is for all family members and friends from 1967, 1968 and 1970. We are missing many classmates from 1969. Please send contact information/questions to jan69reinking@comcast.net.
Obituaries                                      
JACKSON, William R., born December 25, 1935, in Brooklyn, N.Y.; died August 19, 2016, in Dundee, Ohio. He was a member of the New Philadelphia (Ohio) church. He grew up in New York City in the Nazarene Church, and then joined the Salvation Army in his teens and took their training for ministry. Later he was converted to the Seventh-day Adventist message and decided to go to the seminary in Berrien Springs, Mich. He pastored 12 churches in six states during 35 years of service. After retirement, he served for several years part time in three churches. He was an avid birder and enjoyed hiking. Survivors: his sons, William R. (Jill) Jackson of Chatsworth, Calif., and Robert (Rita) Jackson of Apopka, Fla.; his daughter, Carianna (Roberto) Farfan of East Freetown, Mass.; and grandchildren, Anthony of East Freetown, and Alex and Leilani of Apopka.
LONGARD, Edel P., born November 21, 1928, in Staten Island, N.Y.; died September 8, 2016, in Takoma Park, Md., She was a member of the Spencerville (Md.) church. Edel grew up in East Nassau, N.Y. She attended the Albany Adventist Church School (Mass.), and Pittsfield Adventist School (Mass.), before attending Greater Boston Academy (Mass.) and Atlantic Union College in Lancaster, Mass., where she met her husband, Bill. After their marriage in 1949, they moved to Takoma Park, Md. Bill worked at the Review and Herald Publishing Assn. in Hagerstown, Md., in the pressroom, and Edel worked in the list room. Later she worked in the Takoma Clinic at the Washington Adventist Hospital in Takoma Park, and then for the State Farm Insurance office of Allen Hooker. After that she worked for GenCon Risk Management at the Seventh-day Adventist World Headquarters in Silver Spring, Md. She retired in 1997. Edel loved lifetime friends and family, traveling and participating in senior activities with Spencerville church groups. Survivors: her husband, William Longard of Takoma Park; her daughters, Carol (Meredith) Jobe of Roseville, Calif., Linda (Darrell, deceased 6/16) Reich of Takoma Park, and Susan (Leo, Jr.) Ranzolin of Loma Linda, Calif.; her son, David (Heather) Longard of Middletown, Del.; 13 grandchildren; and two great-grandchildren.
RICKARD, Clinton Leroy, was born with his twin brother, Leon, September 12, 1938, in Luray, Va., as the last in a family of 11 children; died February 1, 2015, in Spokane Valley, Wash. He was a member of the Forest Lake church in Apopka, Fla., for five years. In 2014 he and his wife, Gloria, moved to Spokane Valley to be near one of their daughters. His 38 years of denominational service began in 1959, when Leroy began work at the bookbindery at Shenandoah Valley Academy in New Market, Va. In 1962 he was asked to help start a bookbindery at Forest Lake Academy in Apopka, Fla., and worked there until 1964. In 1972 he began work as an assistant claims manager for Adventist Risk Management in Riverside, Calif. He then served at the Adventist World Headquarters in Silver Spring, Md., as assistant claims manager and assistant director of the Captive Underwriting Department until his retirement in 2005. Leroy was an avid reader, and loved to read God's Word. He wrote notes in any space available to write in his Bibles. He had many Bibles, and searching the Scriptures was his passion. When he retired, he read, highlighted and underlined the eight-book series of the
Seventh-day Adventist Bible Commentary, as well as the Handbook of SDA Theology so as not to forget many precious passages. He is survived by Gloria, his wife of more than 55 years; two daughters, Kara (Tim) Chickering of Damascus, Md., and Kristen (Allyn) Ankerbrand of Spokane Valley, Wash.; and one brother, Robert Rickard of Luray, Va.
SNIDER, William E., born August 31, 1927, in Parkersburg, W.Va., died October 24, 2016, in Chico, Calif. He was a member of the Vallejo Drive church in Glendale, Calif. He graduated from Washington Missionary College (now Washington Adventist University) in Takoma Park, Md., in 1950. He pastored in the West Virginia Conference from 1950-1958, serving the Clarksburg, Webster Springs, Richwood, Buckhannon, Elkins, Tiffin, Princeton and Bluefield churches. Elder Snider was then called to the Ohio Conference, serving the Barberton, Stow, Jackson Center, Bellefontaine, Piqua, Amelia, Hamlet, Bowling Green and Findlay churches from 1958-1964. Survivors: his daughter, Janet (David) Morikone of Kingman, Ariz.; his son, Douglas (Shellie) Snider of Chico; his sister, Eleanor Kelly of Davidson, Md.; five grandchildren; two nieces and one nephew.
ZORNES, Walter E., Jr., born May 8, 1927, in Dayton, Ohio, to the late Walter E. Zornes Sr. and Sylvia Garrett Zornes; died January 11, 2016, at his home in Camden, Del. Walter served in the U.S. Navy for two years during WWII. He loved baseball and had wanted to be a first baseman, as he was left-handed. Instead he started to sell newspapers on the streets of Cleveland and then later went into the literature ministry and served as a literature evangelist for 15 years. Continuing in sales, he later worked at Marty's Mobile Homes in Dover, Del. In 1995 he bought and renovated a 120-year-old barn in Magnolia, Del., which now houses the Magnolia Furniture store. Walter is survived by his loving wife of 54 years, Frances V. Herschberger Zornes of Camden; nieces and nephews, Karen Crane, Donald and Darryl Dietrich and Denise Morris; brother-in-law, Gilbert Herschberger and family; sisters-in-law, Emma Longo and family, Mary Anna Puskar and family, and Katherine Hammond and family; also a special nephew, Jack Perkins and family.
Submitted by admin on Thu, 03/27/2014 - 1:23pm