May 2017 Bulletin Board
Employment                                      
PASTOR/INTERN: An outreach-driven church plant in the Silver Spring, Md., area seeks a dynamic pastor/intern to help build the mission group. For more details, email
astoron99@yahoo.com.
ANDREWS UNIVERSITY SEEKS NURSING FACULTY: The assistant/associate professor of nursing holds a faculty appointment and has academic service and scholarship responsibilities consistent with the mission and philosophy of the Nursing Department. This individual demonstrates competence in didactic, clinical education, teaching, and curriculum development at the graduate and undergraduate levels. Qualifications include, but are not limited to: DNP or PhD in Nursing from an accredited institution, at least two years of current teaching experience as a nurse educator, at the graduate level preferred, and current Michigan RN licensure or eligibility for licensure in the state of Michigan. For more information or to apply, visit andrews.edu/admres/jobs/1315.
LOMA LINDA UNIVERSITY School of Religion is seeking a New Testament professor, assistant/associate/full, who will excel in teaching graduate and undergraduate students, services, research, and denominational leadership. PhD or equivalent. Please email a cover letter, CV and three letters of recommendation to Dr. David Larson, dlarson@llu.edu.
SOUTHERN ADVENTIST UNIVERSITY, School of Education and Psychology, seeks a full-time faculty position, beginning August 1, teaching graduate-level and occasional undergraduate courses, providing graduate academic advising and clinical supervision, engaging in activities of the counseling profession, including development/renewal, research and scholarly activity, and community service and advocacy. Minimum requirements: Doctoral degree in counselor education and supervision from a CACREP-accredited program, or doctoral degree in clinical/counseling psychology from an APA-accredited program; employed as full-time faculty member in a counselor education program for a minimum of one full academic year before July 1, 2013. Licensed or eligible for licensure in the state of Tennessee as Licensed Professional Counselor (LPC) or Licensed School Counselor (LSC). At least two years of practice experience in clinical mental health or PK-12 school counseling settings. Demonstrated/ documented teaching excellence in higher education. Doctoral-level preparation in clinical supervision. Commitment to cultural diversity and social justice. Contact Dr. Ileanna Freeman, ileanaf@southern.edu. For a full description and requirements, visit southern.edu/hr.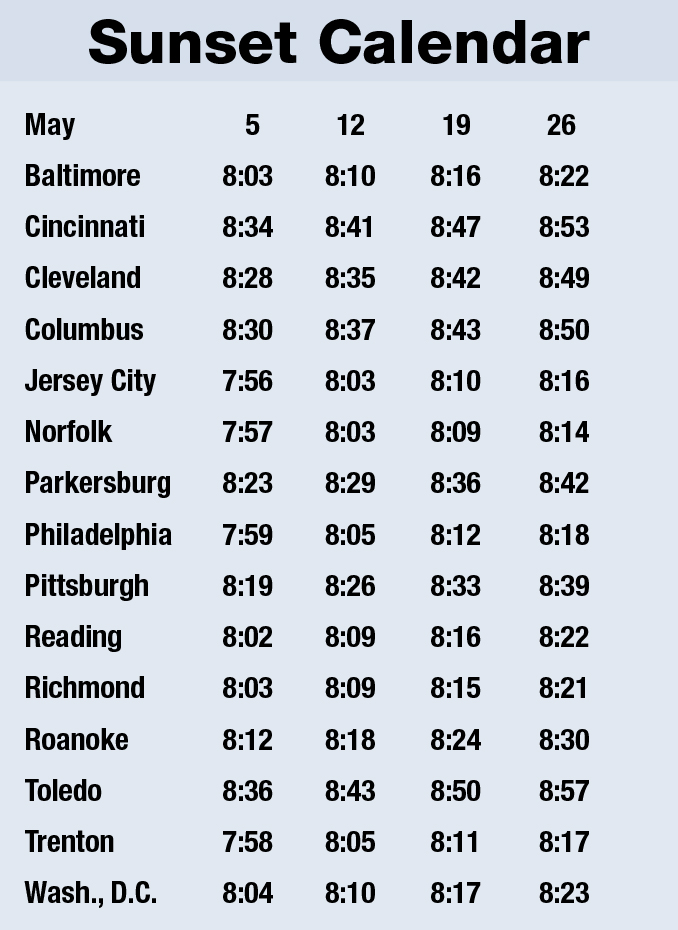 SOUTHERN ADVENTIST UNIVERSITY seeks a full-time faculty member for its School of Journalism & Communication. Will be expected to teach undergraduate courses and advise in one or more areas: public relations, writing/editing, journalism, broadcasting, mass communications, technology, photography, communication studies, health communication or related area. Qualifications: Master's degree required, doctorate preferred. Five years of professional in-field experience, with three years of teaching experience. Send CV to Linda Crumley, School of Journalism & Communication, Southern Adventist University, POB 370 Collegedale, TN 37315, or via email, lindacrumley@southern.edu.
SOUTHERN ADVENTIST UNIVERSITY seeks a part-time professor, history and political studies, to teach American history and courses in Atlantic history, African history, and African-American or Latin American pop culture. Expertise in one cultural area is a must. PhD in History preferred. Submit letter, CV, teaching philosophy and references to Kris Erskine, kerskine@southern.edu.
PACIFIC UNION COLLEGE seeks an Albion Learning and Retreat Center manager to begin immediately. Looking for committed candidate with passion for great learning environment, ability to manage property, coordinate activities on site, possesses California Water Treatment license, handle bookkeeping responsibilities, ability to work with campus facilities management, and a willing personality for warm hospitality. Located on the beautiful Mendocino Coastline. For more information, please visit our website at puc.edu/faculty-staff/current-job-postings.
UNION COLLEGE seeks a committed Adventist to direct its NCATE (CAEP)-accredited education program and chair the Division of Human Development, effective June 2017. Doctorate and experience in K-12 church schools essential. For further information, ucollege.edu/faculty-openings. Apply and submit CV to Dr. Frankie Rose, Academic Dean, frankie.rose@ucollege.edu.
WALLA WALLA UNIVERSITY is hiring! To see the list of available positions, go to jobs.wallawalla.edu.
WEIMAR INSTITUTE IS SEEKING MASTER'S-PREPARED NURSES for the 2017-2018 school year to teach psychiatric/mental health nursing, mother and infant nursing, pediatric nursing, community nursing and medical-surgical nursing. Also need BS-prepared nurses in adjunct positions to teach clinicals in all of these areas. Résumés to winursing@weimar.edu.
FIVE COLLEGE FARMS IN HADLEY, MASS., SEEKS GENERAL LABORS. Farm experience is a plus. Help a growing community of committed workers develop sustainable industry in the Pioneer Valley. Visit fivecollegefarms.com to apply, or email info@fivecollegefarms.com for inquiries. Find us on Facebook and Instagram.
PULSE CAFÉ IN HADLEY, MASS., IS COMING SOON and seeks to fill varied salaried and hourly positions. Kitchen/restaurant experience is a plus. Help a growing community of committed workers impact the community of the Pioneer Valley. Email lawron@pulsecafe.com for inquiries. Find us on Facebook and Instagram.
Miscellaneous             
REMNANT PUBLICATIONS has the perfect study Bible, which will enhance personal devotions for both adults and children. We can also provide you with sharing books, pocketbooks and DVDs to help you reach your community with the gospel. Visit your ABC, or remnantpublications.com, or call (800) 423-1319 for a free catalog.
THE WILDWOOD LIFESTYLE CENTER can help you naturally treat and reverse diseases such as diabetes, heart disease, hypertension, obesity, arthritis, osteoporosis, fibromyalgia, lupus, multiple sclerosis, chronic fatigue, cancer, substance abuse, stress, anxiety, depression and many others. Invest in your health and call
(800) 634-9355, for more information, or visit wildwoodhealth.com.
NEW INEXPENSIVE, COLORFUL WITNESSING BROCHURES, TRACTS, MAGAZINES AND BOOKS. Topics cover health, cooking, salvation, the Second Coming, the Sabbath and much, much, more!! Free catalog and sample! Call (800) 777-2848, or visit us at familyheritagebooks.com.
Real Estate                    
BUYING? SELLING? RESIDENTIAL HOMES IN MARYLAND. Call: The MdSmartBuy Team. Phyllis Newman, (301) 922-5166 and Janice Valois, (301) 502-2103. Re/max Realty Center, Inc., (301) 774-5900, (800) 586-4669 or at mdsmartbuy.com. Email: phyllisnewman@realtor.com or janice@janicevalois.com.
PISGAH VALLEY RETIREMENT COMMUNITY
Provides active seniors with all the comforts of home without the burdens of
home maintenance.
The serene campus enjoys beautiful views of Mt. Pisgah and is less than 15 minutes
from downtown Asheville, N.C. New apartment homes are being reserved and can be customized to personal tastes. Existing patio homes feature two-bedroom floor plans with upgraded finishes. As a CCRC assisted living, nursing care and rehabilitation services are available on campus.
To learn more, call (828) 633-4684 or visit PisgahValleyInfo.org
Services                                                    
ELTERNHAUS ASSISTED LIVING, QUALITY CARE FOR ADVENTIST SENIORS. Located on 10 acres in the rolling farm hills of western Howard County, Maryland, close to Columbia and Silver Spring. We have specialized in all levels of assisted living for more than 25 years. We provide a home-style environment and comfortable surroundings with a personal touch! Sit out on our covered south deck or the front porch, and enjoy the country views. All meals are vegetarian and delicious! Enjoy Friday night vespers, ride to church Sabbath morning, or watch 3ABN and Hope Channel. Contact Tim Mayer for more information and a tour at (240) 286-3635, or email tim@elternhausalf.com.
MARYLAND ADVENTIST PODIATRIST: Dr. Scott Nutter, highly trained, experienced and board certified, is available in several locations to help your foot/ankle problems, including arthritis, heel pain, spurs, diabetes, callouses, ingrown nails, sprains, fractures, warts, bunions, etc. Surgery, if it is needed, at Adventist hospitals. Offices located in Laurel, Greenbelt and Columbia. Call (301) 317-6800.
MOVE WITH AN AWARD-WINNING AGENCY: Apex Moving & Storage partners with the General Conference to provide quality moves at a discounted rate. Call us for your relocation needs. Adventist beliefs uncompromised. Call Marcy Danté at (800) 766-1902 for a free estimate. Visit us at
apexmoving.com/adventist.
MARYLAND ADVENTIST DENTIST, DAVID LEE, DDS, FAGD, AFAAID, FICOI, has practices located in Silver Spring and Columbia, Md. He is extensively trained in implant, cosmetic, TMD/TMJ, sleep apnea treatment, sedation and laser dentistry. Dr. Lee is an Associate Fellow of the American Academy of Implant Dentistry, as well as having many other certifications. For appointments, call (301) 649-5001 or (410) 461-6655. Mention this ad and receive a 10% discount on all services, excluding third-party payers. We welcome new patients!
PLANNING AN EVANGELISTIC SERIES OR HEALTH SEMINAR? Have questions? Need affordable, professionally prepared handbills, brochures, signs, banners and mailing services? Call free, (800) 274-0016, and ask for HOPE Customer Service or visit hopesource.com. You deserve the best with confidence and peace of mind. Your friends at HOPESOURCE deliver on time.
ADVENTIST BOOKS AND AUTHORS: Looking for new Adventist titles to encourage
and grow your daily walk? Visit us at TEACHServices.com. For used Adventist books, visit LNFBooks.com. Authors, if you're interested in having your book published, call (800) 367-1844 for a free evaluation. 
THE CLERGY MOVE CENTER at Stevens Worldwide Van Lines is the way to move from one state to another! Through our national contract with the General Conference, we extend our moving services to all Adventist families. Quality is inherent. Contact one of our dedicated move counselors today for a no-cost/no-obligation estimate at (800) 248-8313, or learn more about us at stevensworldwide.com/sda.
OBITUARIES                     
CULBERT, Elizabeth L., born August 28, 1924, in Wadesville, Pa.; died November 13, 2015, in Pottsville, Pa. She was a member of the Pottsville (Pa.) church. She was baptized as a young girl at the Wadesville church, then transferred when the church closed. Survivors: her daughters, Judith Price of Pottsville, and Sherry Heller of Schuylkill Haven, Pa.; her son, Ramond Culbert of Mill Creek, Pa.; and her sister, Viola Delker of Pottsville.
MARSH, Donald N., born April 28, 1936, in Madison, Wisc.; died December 8, 2015, in Worthington, Ohio. He was a member of the Toledo (Ohio) First church. He is survived by his wife, Marilynn Marsh, of Worthington; his son, Brad Marsh of Powell, Ohio; his daughter, Karen Conkle of Findley, Ohio; eight grandchildren; three great-grandchildren; his sisters, Carolyn Nelson of Partlow, Va., and Kathy Sulen of Simi Valley, Calif.
STROUSE, Anna Mae, born June 27, 1943, in Lock Haven, Pa.; died February 1, 2015, at Mt. Nittany Medical Center, State College, Pa. She was the daughter of the late Harry and Ruth Miller Jodun. She was a member of the Lock Haven (Pa.) church. In 1961 Anna Mae graduated from the Bald Eagle Nittany High School, and in 1963 she married Larry S. Strouse. Over the years, she was employed at Woolworth's, K-Mart and the Cottage Restaurant. She enjoyed making crafts and attending craft shows. She also enjoyed hanging out with her grandchildren and great-grandchildren. Survivors: her husband, Larry; her son, Randy (Amy) Strouse of Lock Haven; her two daughters, Stacey (Greg) Connor of Mackeyville, Pa., and Amy Rossman of Mill Hall, Pa.; a brother, Francis (Marge) Lyons of Gettysburg, Pa.; eight grandchildren, Zachary and Maggie Strouse, Rocco and Josh Zannella, Kasey and Jennifer Connor, and Colton and Shaylin Rossman; two great-grandchildren, Derin and Emma Zannella; and several nieces and nephews. Three sisters preceded her in death: Peg Knarr, Marjorie Dorman and Gloria Walker.
Margaret Stowers Obituary Correction: Her late husband, F. Dulaney Stowers, who we listed as surviving Margaret, actually predeceased her, passing away April 30, 2007. Margaret died October 2, 2015. 
Submitted by admin on Thu, 03/27/2014 - 1:23pm