Jan/Feb2017 Bulletin Board
Employment                                     
COMMUNITY PRAISE CENTER Adventist church of Alexandria, Va., is seeking a full-time executive administrative assistant. Skill sets for this position include a love for God and people; excellent speaking, writing and technology skills; team-building and multitasking skills. Interested candidates please contact the administrative pastor, L. Roo McKenzie, at (301) 310-7133, or email roomckenzie@cpcsda.org.
SOUTHWESTERN ADVENTIST UNIVERSITY'S English Department is seeking applications for a full-time faculty member specializing in British literature of the 18th or 19th century. Preferred candidates will have a PhD; a creative writing background is a plus. Send CV with cover letter to Judy Myers Laue, lauej@swau.edu.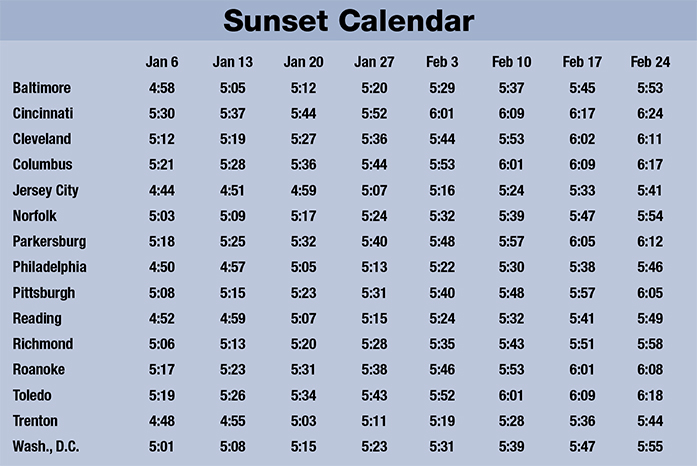 WALLA WALLA UNIVERSITY is looking to fill several full-time, tenure-track faculty positions in the areas of educational psychology, English education/children's literature, industrial design, nineteenth century British literature, research services librarian, music, psychology, and social work. For a detailed description of each position and to apply, please visit jobs.wallawalla.edu.
WALLA WALLA UNIVERSITY has faculty openings in the School of Education and Psychology, the Department of Computer Science and the Department of Chemistry. For details and to apply, please visit jobs.wallawalla.edu. We invite you to share this announcement. To learn more about Walla Walla, please visit wallawalla.edu.
UNION COLLEGE seeks an art and graphic design professor, beginning in June. Master's degree in art or graphic design required; MFA preferred. Responsibilities include teaching art and graphic design courses, academic advising, recruiting and program development. Further information, ucollege.edu/faculty-openings. Submit CV to Bruce Forbes, Fine Arts Division Chair, b2forbes@ucollege.edu.
ANDREWS UNIVERSITY seeks a communication faculty. The Department of Visual Art, Communication and Design is hiring a professor to teach public relations and general communication classes at Andrews University. The ideal individual will be qualified to teach graduate- and undergraduate-level courses and mentor students in the area of public relations. PhD/doctorate in communication-related fields preferred; preference is given to those with terminal degrees and emphasis/experience in public relations. For more information or to apply, visit andrews.edu/admres/jobs/1217.
SOUTHERN ADVENTIST UNIVERSITY seeks professor for Clinical Mental Health Counseling/School Counseling program, teaching graduate/undergraduate courses. Qualifications: Doctoral in counselor education with supervision experience from CACREP program, or doctoral in clinical/counseling psychology from APA program and experience teaching in counselor education program for full academic year before July 1, 2013. Licensed/eligible for licensure in Tennessee as LPC or LSC; two years in clinical mental health or school counseling settings. Cover letter, CV, unofficial transcripts and reference letters to Ileanna Freeman, ileanaf@southern.edu.  
SOUTHERN ADVENTIST UNIVERSITY School of Business seeks dean. Requirements: Doctoral degree in a field of business, commitment to holistic student development, relating successfully with School of Business colleagues, and oversight of undergraduate and graduate programs in business and technology. Submit curriculum vitae along with cover letter, and statement of administrative teaching philosophy to Dr. Robert Young, ryoung@southern.edu, or visit southern.edu/hr, for more information.
SOUTHERN ADVENTIST UNIVERSITY seeks midlevel practitioner to assess patients, diagnose, and prescribe treatment and/or medication to Southern Adventist University's students and employees/families as per midlevel/physician protocol. Medical oversight provided by supervising physician, both remotely and on-site. Requirements: Five years of experience in ED/urgent care and/or general family practice, successful completion of an accredited midlevel practitioner program with certification, and BLS and ACLS certification. Competencies in laceration repair, burn care and wound management. Submit résumés to Sarah Shelburne, sarahshelburne@southern.edu. For more information, visit southern.edu/hr.
SOUTHERN ADVENTIST UNIVERSITY School of Business, beginning June 1, seeks professor for teaching undergraduate-level management courses; directing student projects, involvement with research; advising management majors and teaching in business administration, healthcare administration and human resources management. Qualifications: Doctorate degree in management, human resources management, healthcare administration or related field, with related business experience. Teaching experience and extensive scholar activity is preferred. A master's degree and 18 graduate hours in management may be considered. Send curriculum vita to markhyder@southern.edu. For more information, visit southern.edu/hr.
NOW HIRING EARLY CHILDHOOD TEACHERS to be based in Chengdu, China. Competitive salary package is based on competence and experience. Native English speaker, holds a bachelor's degree, preferably with early childhood teaching experiences. Adventist professionals run the education center. Visit sgg.com/sg/career/jobs.htm, or email gateway@sgg.com.sg for more details.
Miscellaneous     
ELTERNHAUS ASSISTED LIVING is looking for volunteers. Do you have a musical family or group that would like to minister to our residents and staff? We are scheduling our calendar for 2017 for Friday vespers and Sabbath afternoons. We would love to host your family, choir, budding musicians or professional group. We love to sing and worship through music and a spiritual thought or story. Contact Tim Mayer at (240) 286-3635 or email tim@elternhausalf.com.
REMNANT PUBLICATIONS has the perfect study Bible, which will enhance personal devotions for both adults and children. We can also provide you with sharing books, pocketbooks and DVD's to help you reach your community with the gospel. Visit your ABC, or remnantpublications.com, or call (800) 423-1319 for a free catalog.
THE WILDWOOD LIFESTYLE CENTER can help you naturally treat and reverse diseases such as diabetes, heart disease, hypertension, obesity, arthritis, osteoporosis, fibromyalgia, lupus, multiple sclerosis, chronic fatigue, cancer, substance abuse, stress, anxiety, depression and many others. Invest in your health and call (800) 634-9355 for more information, or visit wildwoodhealth.com.
CITRUS FUNDRAISING for your church or school. Hand selected, citrus direct from the grove. Indian River Fundraisers. Please call: (800) 558-1998.
Real Estate                  
BUYING? SELLING? RESIDENTIAL HOMES IN MARYLAND. Call: The MdSmartBuy Team. Phyllis Newman, (301) 922-5166 and Janice Valois, (301) 502-2103. Re/max Realty Center, Inc., (301) 774-5900, (800) 586-4669 or at mdsmartbuy.com. Email: phyllisnewman@realtor.com or janice@janicevalois.com.
Services    
MARYLAND ADVENTIST DENTIST, DAVID LEE, DDS, FAGD, AFAAID, FICOI, has practices located in Silver Spring and Columbia, Md. He is extensively trained in implant, cosmetic, TMD/TMJ, sleep apnea treatment, sedation and laser dentistry. Dr. Lee is an Associate Fellow of the American Academy of Implant Dentistry, as well as having many other certifications. For appointments, call (301) 649-5001 or (410) 461-6655. Mention this ad and receive a 10% discount on all services, excluding third-party payers. We welcome new patients!
ADVENTIST BOOKS AND AUTHORS: Looking for new Adventist titles to encourage and grow your daily walk? Visit us at TEACHServices.com. For used Adventist books visit LNFBooks.com. Authors, if you're interested in having your book published, call (800) 367-1844 for a free evaluation.
PLANNING AN EVANGELISTIC SERIES OR HEALTH SEMINAR? Have questions? Need affordable, professionally prepared handbills, brochures, signs, banners and mailing services? Call toll-free, (800) 274-0016, and ask for HOPE Customer Service, or visit hopesource.com. You deserve the best with confidence and peace of mind. Your friends at HOPESOURCE deliver on time.
MOVE WITH AN AWARD-WINNING AGENCY: Apex Moving & Storage partners with the General Conference to provide quality moves at a discounted rate. Call us for your relocation needs. Adventist beliefs uncompromised. Call Marcy Danté at (800) 766-1902 for a free estimate. Visit us at apexmoving.com/adventist.
ELTERNHAUS ASSISTED LIVING, Adventist Care for Adventist Seniors. Located on 10 acres in the rolling farm hills of western Howard County, Maryland, close to Columbia and Silver Spring. We have specialized in all levels of assisted living for more than 25 years. We provide a home-style environment with comfortable surroundings. Sit out on our covered south deck or the front porch, and enjoy the fresh air and country views. All meals are vegetarian and delicious. Join in for hymn singing at Friday night vespers, ride our bus to church Sabbath morning or enjoy 3ABN and Hope channel programing. Contact Tim Mayer for more information and a tour
at (240) 286-3635, or email tim@elternhausalf.com.
MARYLAND ADVENTIST PODIATRIST: Dr. Scott Nutter, highly trained, experienced and board certified, is available in several locations to help your foot/ankle problems, including arthritis, heel pain, spurs, diabetes, callouses, ingrown nails, sprains, fractures, warts, bunions, etc. Surgery, if it is needed, at Adventist hospitals. Offices located in Laurel, Greenbelt and Columbia. Call (301) 317-6800.
Announcements            
"GREAT GRACE, GREAT MARRIAGE" MARRIAGE RETREAT, February 17-19, 2017, to be held at Dunes Manor Hotel in Ocean City, Md. Mike and Lynn Ortel will be the presenters of the sessions, which run from Friday evening to Sunday morning. For more information, email MarriageEnrichment@comcast.net, or call (301) 801-2344 or (443) 864-6328.
95TH YEAR ALUMNI REUNION, LA SIERRA ACADEMY (LSA), April 28-29, at 4900 Golden Ave., Riverside, Calif. Honor classes: 2s and 7s. Welcome reception, 7 p.m., Friday, April 28, in the LSA Library. Honor class services registration, April 29 at 9 a.m.; services at 10 a.m. Potluck luncheon. Alumni/varsity basketball, 8:30 p.m., Saturday evening. Please update your contact information. JNelson@lsak12.com; (951) 351-1445, ext. 244; lsak12.com.
UNION COLLEGE HOMECOMING 125th CELEBRATION, April 6-9, 2017. Honor classes are 1947, 1957, 1962, 1967, 1977, 1987, 1992, 1997 and 2007. For more information, contact the alumni office at (401) 486-2503, 3800 S. 48th St., Lincoln, NE 68506, or alumni@ucollege.edu.
Obituaries                     
CULBERT, Elizabeth L., born August 28, 1924, in Wadesville, Pa.; died November 13, 2015, in Pottsville, Pa. She was a member of the Pottsville (Pa.) church. Baptized as a young girl at the Wadesville church, which later was forced to close, she transferred to the Pottsville church. Survivors: daughters, Judith Price of Pottsville and Sherry Heller of Schuylkill Haven, Pa.; son, Raymond Culbert of Mill Creek, Pa.; and a sister, Viola Delker of Pottsville.
FARVER, William Francis, born December 26, 1921, in West Bridgewater, Pa.; died November 6, 2015, in Cottonwood, Ariz. He was a member of the Cottonwood church. He taught at the Wilson Adventist Elementary School (Mich.) and Cedar Lake Academy (now Great Lakes Academy (Mich.), and Blue Mountain Academy in Hamburg, Pa. He also worked for Adventist HealthCare at their Watkins Memorial Hospital (Ga.) and the Walker Memorial Hospital (Fla.). Survivors: his wife, Irene, of Cottonwood; his daughters, Janis of Cottonwood and Lahna of Takoma Park, Md.; his brother, Duane Farver of Innverness, Fla., and sister-in-laws, Marilyn Farver of Innverness and Rosemary Farver of Auburn, Wash.
JONES, Eric A., 88, died August 22, 2015. G. Eric and Myrtle Jones, plus brothers Lorne, Gerald and Orville welcomed Eric on February 24, 1927. He was born in Mussoorie, India, where his parents were missionaries. Three months later the family came to the United States. Eric served in the U.S. Army during World War II and served in Italy. He received an honorable discharge November 10, 1946. In 1950 Eric began employment at the Review & Herald Publishing Assn., in Hagerstown, Md., as a linotype operator, and then moved to the production office, then list room supervisor, and then to the computer center in 1968. Eric and the Sines family were also instrumental in starting the Mountaintop Seventh-day Adventist Church in Oakland, Md., which was dedicated in 1970. Eric served as the lay pastor of the church until a full-time pastor was hired. He retired from the Review and Herald in 1993 and moved to Collegedale, Tenn., in 2011. Eric is survived by his fiancée, Juanita Stinchfield of Collegedale; sister-in-law, Joyce Jones of California; nieces and nephews: Patricia Jones, Peter Jones, Dwight Jones, DeAnn Dunn, Diane Stewart, Donald Jones, and Marble Jones.
LOUDERMILK, Allen, born January 25, 1941; died December 11, 2015, in Lewisburg, Greenbrier County, W. Va. He was a member of the Lewisburg church. He served as an elder and was a strong worker for the Lord. He loved his Lord, his family and his church family. He was married to his wife, Emma, for 58 years, and supported his family as a plumber. Survivors: his wife of Lewisburg; his four sons, Charles, Robert, David and Mark of Lewisburg; and his daughters, Debra King and Hilda Sheppard of Lewisburg; 12 grandchildren; and seven great-grandchildren.
MELITI, Elizabeth C., born October 22, 1927, in Trenton, N.J.; died November 27, 2015, in Sebring, Fla. She was a member of the Avon Park (Fla.) church. Elizabeth Piromalli and Salvatore Meliti were married November 15, 1947, in the Lyndhurst (N.J.) Catholic Church. About a year later, through the influence of Sal's oldest sister, Laura, and her husband, Pastor Sal LaRosa, they were baptized as Seventh-day Adventists. While her three sons: Glenn, Wayne and Dennis attended Waldwick (N.J.) Adventist School, Elizabeth helped with fundraising events. At the Hackensack (N.J.) church, she was active in community services, participated in the church choir and was head of the Ladies Club. When the Meliti family moved to Tranquility, N.J.,
Elizabeth became the extension secretary for the Tranquility church and continued volunteering in community services and participated in functions at the church school and Garden State Academy. She became well known for her hospitality, delicious Italian food and chocolate chip cookies. In 2004 Elizabeth and Sal moved to Florida. Survivors: her husband of 68 years; three sons, Glenn (Eva) of Stroudsburg, Pa., Wayne (Gail) of Vero Beach, Fla., and Dennis (Debbie) of Sebring, Fla.; one brother, Joseph Piromalli of Lyndhurst, N.J.; one sister, Lillian Miner of Cape Coral, Fla.; six grandchildren; and two great-grandchildren. Her sister, Josephine Martel, predeceased her.
STOWERS, Margaret, born February 23, 1925, in Woodbury, N.J.; died October 2, 2015, in South Williamson, Ky. She was a charter member of the Williamson (W.Va.) church. Margie and her family moved to the Williamson area in the 1950s and though lonely for other Adventists, she envisioned that one day there would be an Adventist presence in Mingo County and Williamson. Margie and her husband, Dulaney, founded Stowers Fire and Safety Equipment, Inc., which now employs close to 50 employees. They also helped to bring a branch Sabbath School into the area and later the Williamson church, which was dedicated in 1984. Margie's life and heart were totally wrapped up in her church, and her prayers were for her community and family. Survivors: her husband; daughters, Connie Mevee of Takoma Park, Md., JoAnn Starr of Williamson, Lanette Piekarek of Williamson, and Amy Stowers of San Diego, Calif.; son, Allen Stowers of Pigeon Roost, W.Va.; 10 grandchildren; six great-grandchildren; a sister, Helen Sokol of Englishtown, N.J.; and a sister-in-law, Loretta Kijak of Englishtown.
Submitted by admin on Thu, 03/27/2014 - 1:23pm