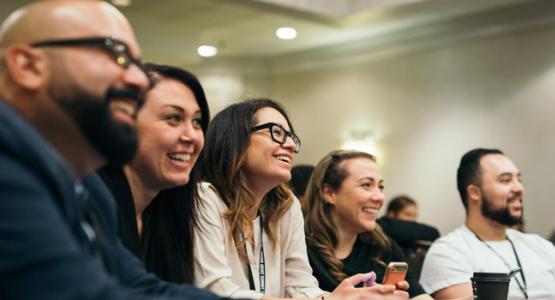 Summit Aims to Empower Young Adults, Bridge Generation Gaps
April 05, 2017 ∙ by vmbernard ∙ in Columbia Union News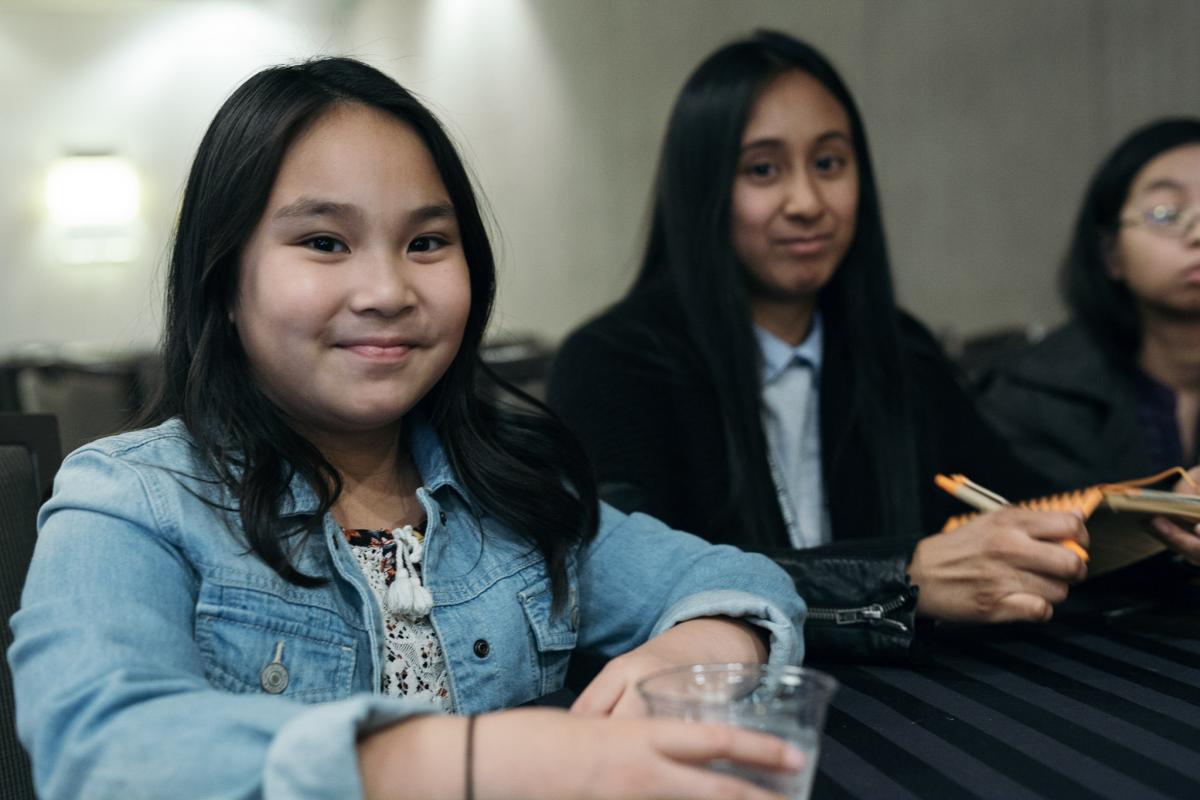 Story by V. Michelle Bernard / Photos by Brian Tagalog and Joksan Cedillo
For many years Vanesha Tuyu (pictured right in photo) couldn't totally understand the sermons and service at her church. Tuyu and many of the other young adults, youth and children don't speak Indonesian like their parents. For some of our youth born in America, the language barrier has had an effect, "and we weren't paying attention," she adds.
Stenly Gonie, an elder at the New Jersey Conference's Indonesian Pioneer church in Plainfield, N.J., took notice and worked with the church board and youth to start an afternoon service in English. The new service, Cornerstone Ministry, follows a similar format to the morning service, but uses English and caters to young adults, says Tuyu.
Watch the #YASUMMIT17 video here.
The added service helped younger, English-speaking members of the church, like Evangeline Gonie (pictured above, left), 9, connect with God in their native language and in a manner they relate to. "[The English service] helped me get to know Jesus better and let me understand more," says Evangeline.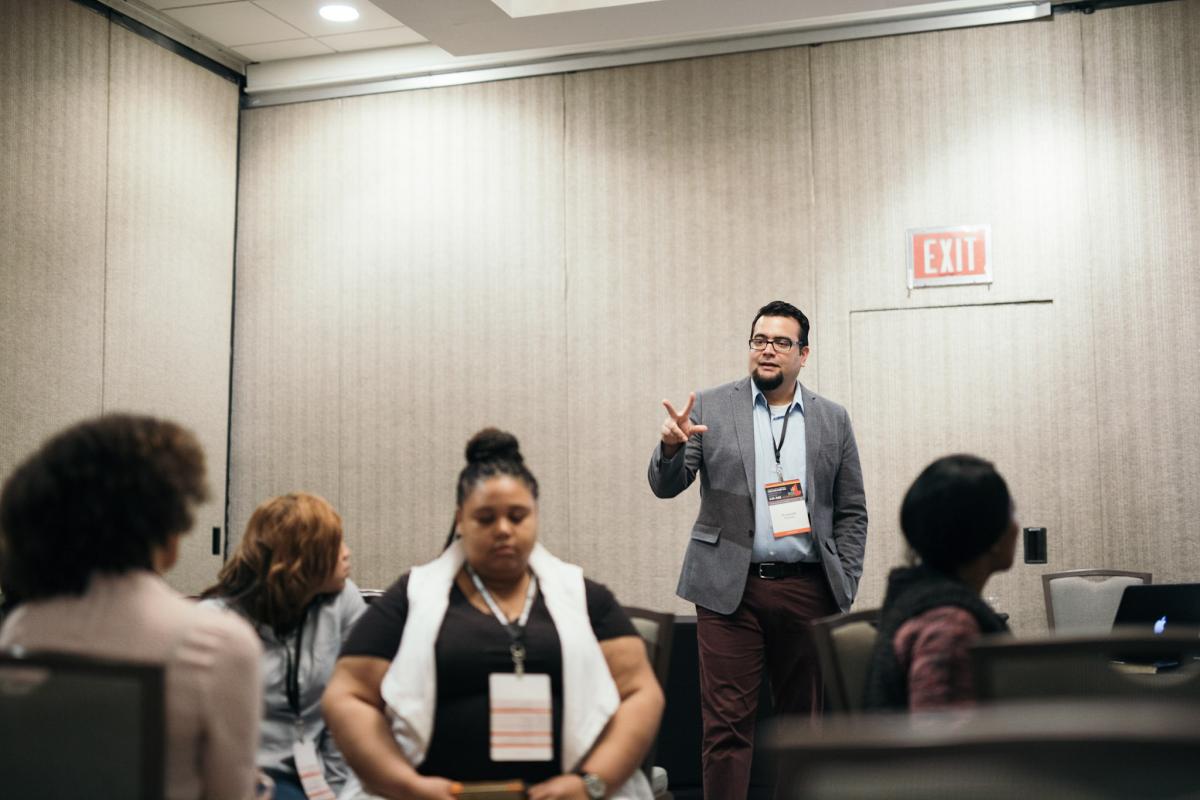 Beyond the communication differences, various generations operate in different ways. "From one generation to another, it has always been difficult, says Armando Miranda, Jr. (pictured right), associate director of Youth for the North American Division of Seventh-day Adventists and a presenter at the Rise Up Columbia Union Conference Young Adult Summit. "We need to be careful not to put all that tradition, language and culture before the message of the Gospel. We need to present in a way in which our young people can understand God," he added.
During the summit—the first of its kind in the union—March 31–April 2 at the Crystal City Hilton in Arlington, Va., more than 300 participants from the Columbia Union, including Tuyu, Gonie and Miranda, discussed ways to bridge communication and generation gaps between young adults and older church leadership that can result in young adults not participating in church.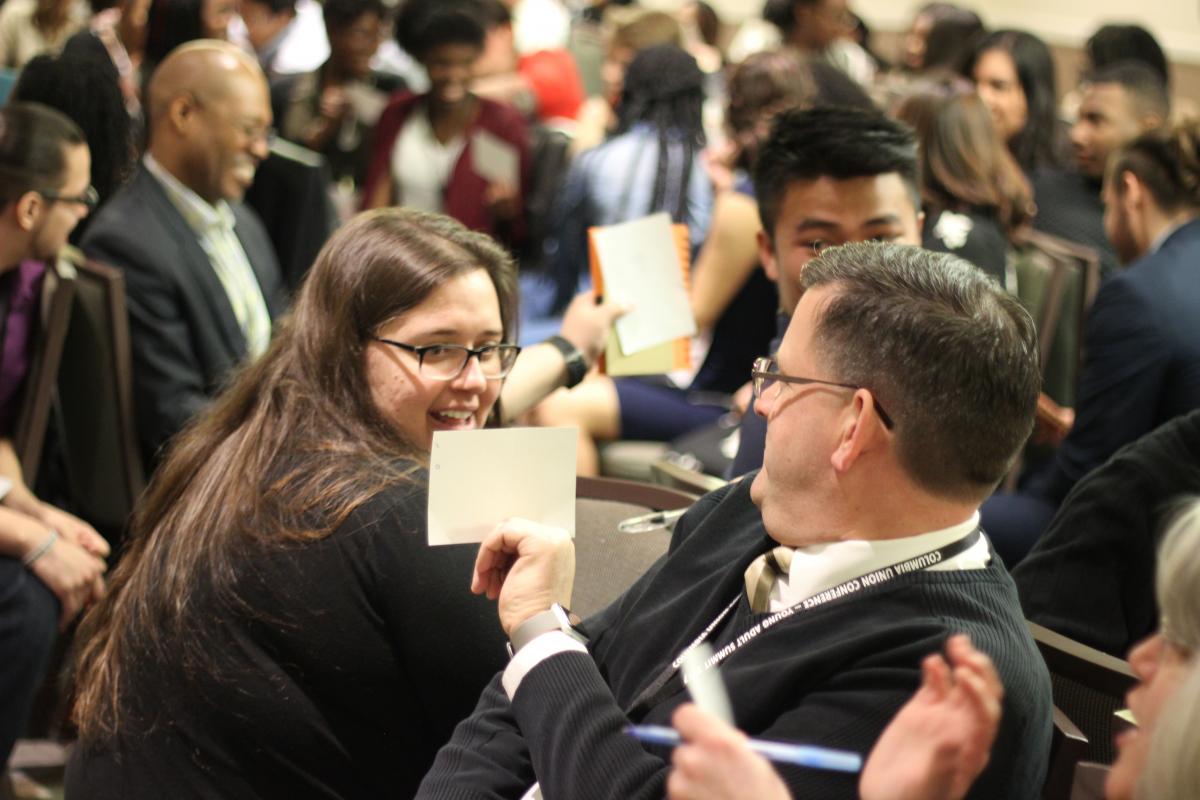 "I really enjoyed the generational synergy seminar," said Brittany Crawford (pictured left), a member of the Pennsylvania Conference's Milton church. The presenter emphasized looking at the different generations' strengths, then using those strengths to build a stronger church, she added.
In that seminar, Marquis Johns, senior pastor at Allegheny East Conference's North Philadelphia church, shared, "We have isolated Millennials as though they are the problem and reaching them is a problem that needs to be solved. … We must focus on teaching commonalities and language to help them communicate with one another so that organization and churches are healthy."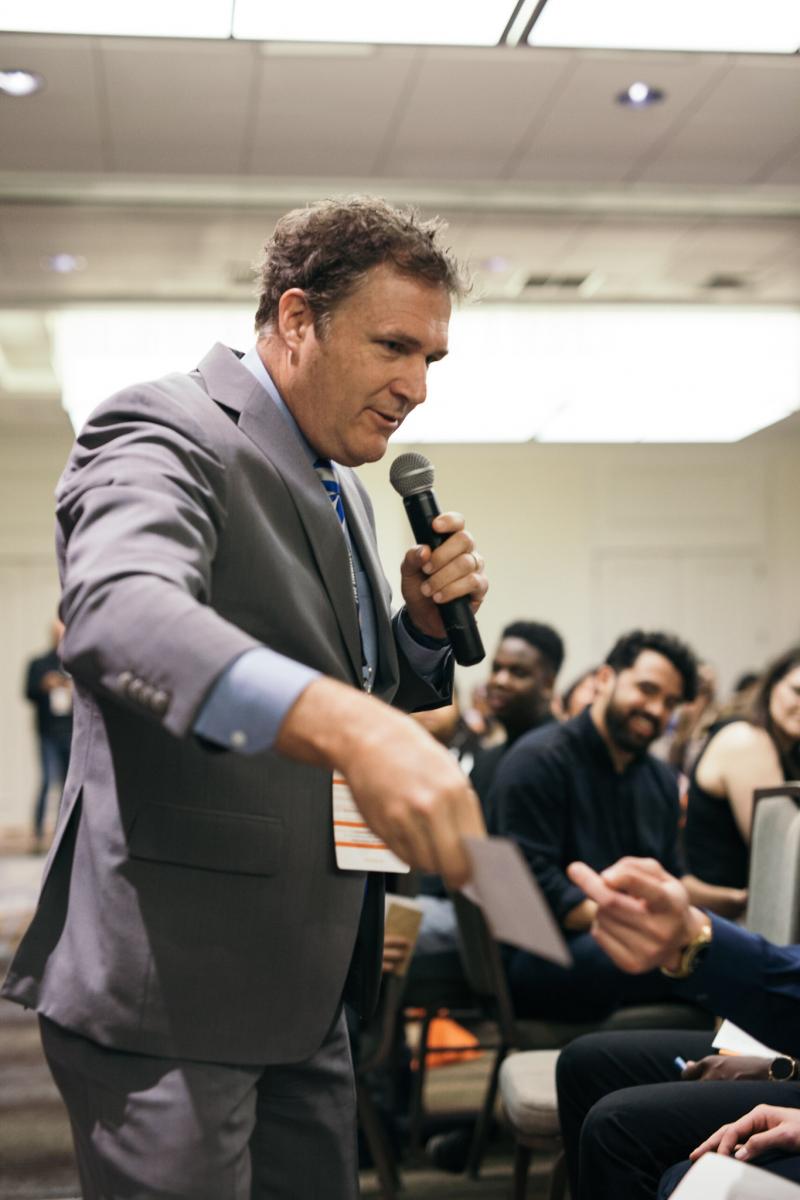 Organizers, presenters and Steve Case (pictured right), keynote speaker, asked poignant questions, such as "Do you need the church or does the church need you?" talked openly about the generational differences and barriers, shared strategies for empowering young adults to become engaged in ministry, and encouraged young adults to find a way to participate in church ministry now.
"We need young adults now," says Frank Bondurant, vice president for Ministries Development at the Columbia Union Conference, and event organizer. "Sometimes young adults get this feeling that the church expects them to wait, that they aren't ready.  The message we're sending loud and clear to young adults at this summit is 'We need you to be the church, to be the leadership today and now.  This is your church. We want you to live missionary lives and be leaders in your church today and now.'"
The meetings "taught us to get out of our comfort zones," said Rob Collado, a member from New Jersey Conference's Paterson Temple, who attended a workshop on ministry within the organizational structure. "We need to be the catalysts of change we want to be in our communities," he added.
Throughout the weekend, Case led participants in activities they can use at their home churches and emphasized the importance of following the most important part of being a good leader.
"What did Jesus say about leadership? Not much," shared Case in the closing session. "Then what are we supposed to do?  What Jesus said—follow. The best leaders are followers. If you have not learned how to follow [Jesus], you'll be a poor leader. How good are you at following?"
Watch the Summit
The Visitor staff will soon share videos of Case's presentations and the other breakout sessions on columbiaunionvisitor.com. Watch for a more in-depth story in the June Visitor issue.
Download Case's notes and group activities here.