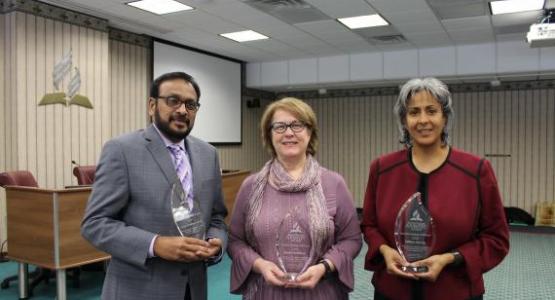 Columbia Union Recognizes 2018 Notable Persons of Honor
November 15, 2018 ∙ by vmbernard ∙ in Columbia Union News
Story by Celeste Ryan Blyden
During the fifth Columbia Union Notable Persons of Honor Awards, union leaders recognized various individuals who have exemplified not only strong leadership, but service to God and their fellow men and women.
"We pay tribute to them today for their steadfast, unwavering commitment to furthering God's kingdom through living a life that exemplifies Christ by caring for and putting the needs of others first," said Rob Vandeman, Columbia Union Executive Secretary.
Columbia Union leadership recognized the late Pastor Dave Robinson, Lillian Torres and Pastor Franklin David.