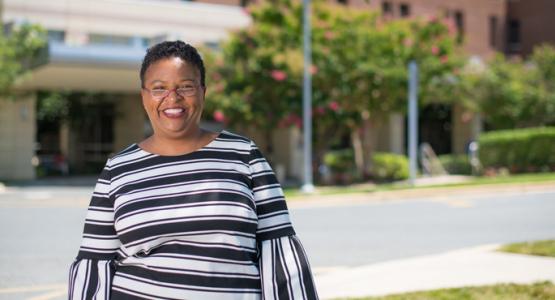 "Don't Send Me to a Church!"
August 29, 2018 ∙ by vmbernard ∙ in Adventist HealthCare, Allegheny East Conference, This Month's Issue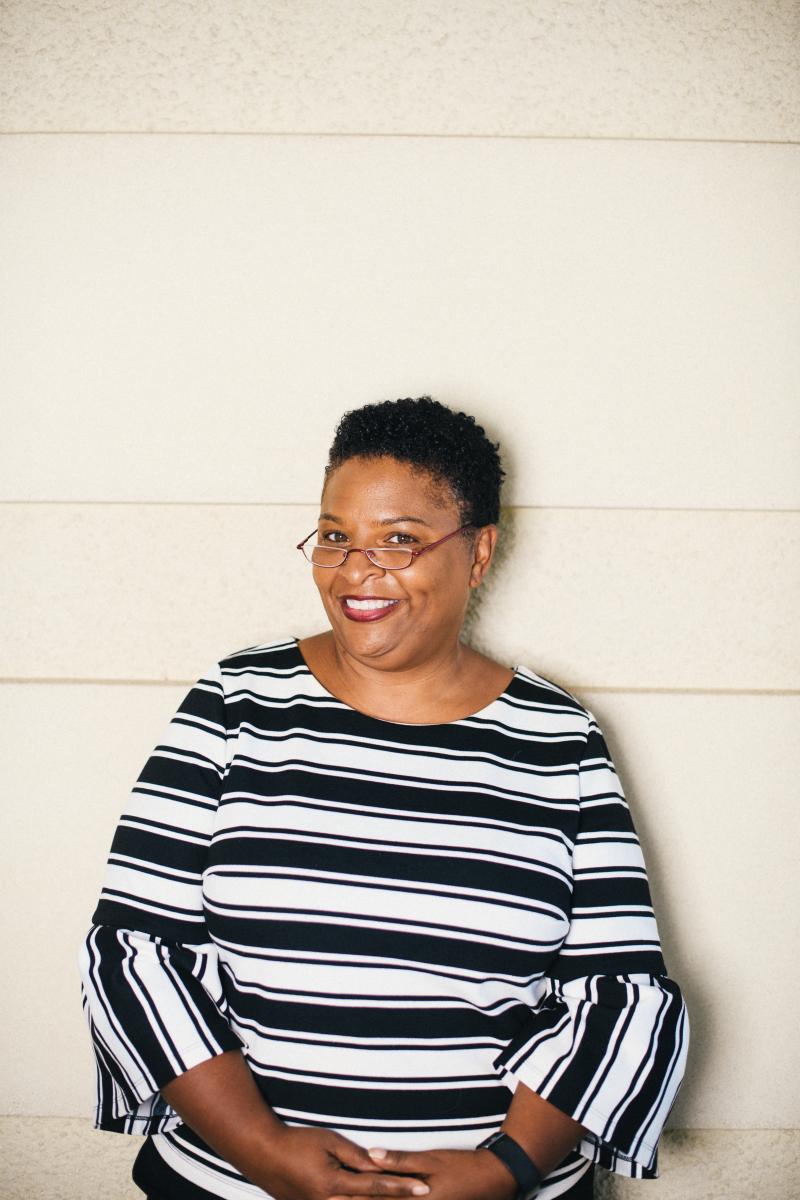 Story by Shannon Kelly / Photos by Brad Barnwell
After years of being homeless and drug-addicted, Stephanie Grant finally hit rock bottom. "I was sick and tired of being sick and tired," she says. "I had the audacity to tell God, 'If you exist, prove it. Fix me. And by the way, God,'" she laughs, "'don't send me to a church to do it.'"
Grant carried a lot of baggage from her church days, and had no intention of going back. With the help of an old friend, she checked herself into rehab, and later joined a 12-step fellowship, where God gently began to reintroduce Himself to her. She then attended a world convention of her 12-step program in Baltimore. There she experienced a pivotal moment of seeing more than 10,000 former drug addicts—people like herself—now healthy and clean.
"I knew that day that God was real, and if He could do this for this many people outside of a church, that He was real," Grant says. "That day changed my life, because it made me willing to kind of keep going."
Grant, now 10 years free of active addiction, found herself back in the Seventh-day Adventist Church, a place she swore she would never return.
She felt God's call to enroll at Washington Adventist University in Takoma Park, Md., to study theology, but she didn't know exactly where her career would take her.
"I refer to my call as Abrahamic in nature," Grant explains. "God says, 'Go where I will show you.'"
So she went, and "the call to chaplaincy was revealed along the way," she says. Her path led her to pursue a Master of Divinity, then into chaplaincy. For the past four years, she has served as a chaplain at Adventist HealthCare's Shady Grove Medical Center in Rockville, Md., where she is actively working to receive endorsement from the Chaplaincy Ministries department of the North American Division.
Chaplain Grant, a member of Allegheny East Conference's Emmanuel-Brinklow church in Ashton, Md., shares her story because "it is important to let people know that God is not confined to a church building," she says. "He's not small; He's not small! And just 'cause you don't understand the way He works, don't mean He ain't workin'! This is probably why chaplaincy is for me."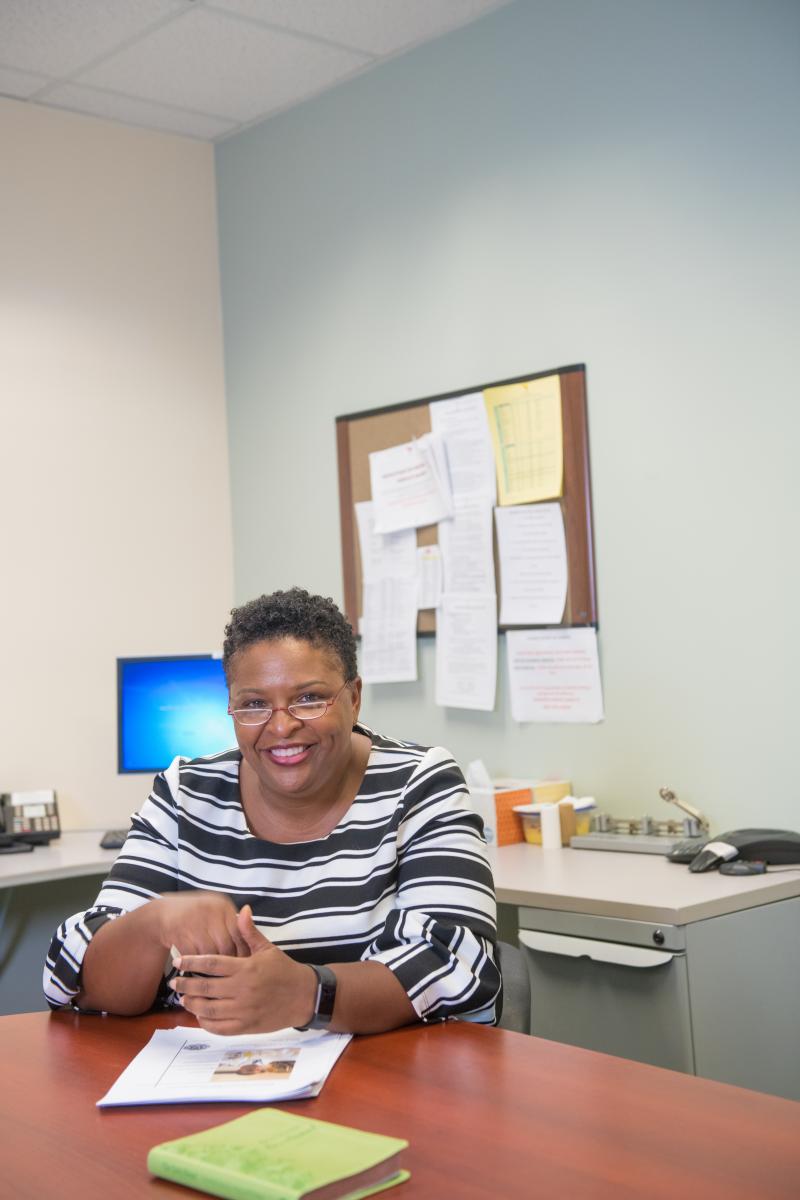 During her shifts, Grant works as a fully-integrated member of the interdisciplinary care team, visiting patients in their rooms to offer spiritual and emotional care to help "facilitate whole-person care and healing," she says. "We are part of the emergency response team, so we respond to codes and any hospital crisis to provide emotional and spiritual support to family members and staff. We work with families who are struggling with loved ones at end of life to come to the best decision they can for treatment, and, following a death, we provide support."
The final days of life can be painful, and watching others suffer has given her "the understanding of the fragility of life and a willingness to live life to its fullest."
Though she loves her job, some aspects are difficult. Sometimes Grant cannot help but see family or friends re ected in a particular case or patient. She also struggles when a young person's life is tragically cut short. "I've had two teenagers, at different times, drop on the basketball court. One made it, one didn't," she recalls. "When people are cut down early, those are hard places to journey because there are no answers! One of the things that I'm very aware of is that I don't have the answers. ... I don't have a magic prayer," she concludes. "I've never laid hands on somebody and had a miraculous, spontaneous resurrection. I don't have that ability—that is God's."
Read and share these stories from the September 2018 Visitor: