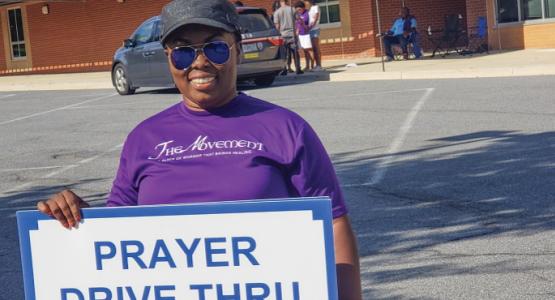 Church Conducts Prayer Drive-Thru
November 06, 2019 ∙ by Web Administrator ∙ in Allegheny East Conference
Story by LaTasha Hewitt
The Movement Germantown (Md.) church recently hosted their second annual Prayer Drive-Thru. Church members offered one-minute prayers with drivers and distributed copies of Steps to Christ. 
Members, equipped with signs and enthusiasm, led drivers to the Spark M. Matsunaga Elementary School's parking lot. Prayer warriors waited to pray for everyone who came through.
Participant Doris Thomas shares, "Many asked for prayer for their health and their families; and in praying for them, we were all blessed."
This initiative is reflective of the church's full-member engagement approach to evangelism. It is also motivated by the church's motto: "A place of worship that brings healing." The goal is to reach the community through prayer, Bible study, worship and service.
"We are touching our community with Christ's method alone," says Mario Torres, volunteer lay pastor.