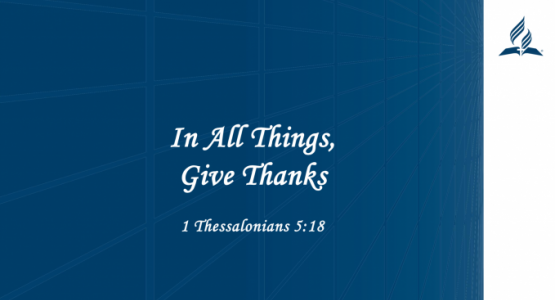 Keeping Mission Going Strong
May 14, 2020 ∙ by vmbernard ∙ in Columbia Union News
Story by V. Michelle Bernard
For the first time in many years, the Columbia Union Conference experienced a drop in tithe, reported Treasurer Emmanuel Asiedu. Tithe was down 5.40 percent (approximately $1.6 million) from January to March, compared to last year.
Despite this drop, Asiedu says he has been impressed with members' generosity during this hard time. "Their giving was more than my expectation, given the COVID-19 crisis and overall financial crisis we are experiencing," he added.
Asiedu noted that he would still like to thank God, even though there is a loss and added that the union had also seen savings in other areas—including canceled events like a Human Resources conference, the North American Division Ministerium, the General Conference Session and other travel due to the coronavirus. The union also continues to operate with a 146 percent working capital, but will not implement the 1.6 percent cost-of-living increase for employees this year.
President Dave Weigley added, "We at the union are strong, so we can assist our conferences. … We depend on these funds to keep mission going strong."
Read Other Stories From the Executive Committee Meeting
Related Articles and Resources