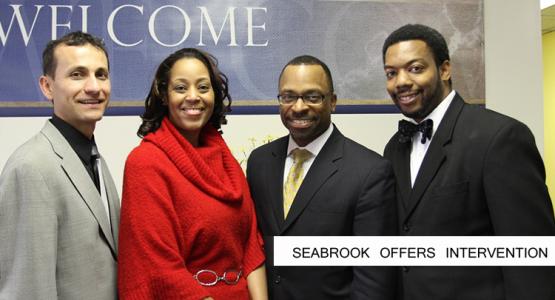 Seabrook Offers Intervention
March 27, 2014 ∙ by Anonymous ∙ in Potomac Conference, This Month's Issue
How one Maryland church is helping their church find better mental health.
Story by Debra McKinney Banks
Monique Keene-King, a licensed professional clinical counselor, volunteers as the director of the Potomac Conference's Seabrook church's (Lanham, Md.) counseling ministry, where they provide free, confidential counseling and therapy services to church members and their families and friends.
Operating since 2012—after hosting a banquet specifically aimed at inviting mental health professionals to join the ministry—Damein Johnson, Seabrook's senior pastor, is overjoyed with the results. "The counseling team stays busy!" he exclaims. "Plenty of people are taking advantage of this service and telling their family and friends about it."
The church recently expanded the ministry beyond its building walls, and has already received requests after offering their services to parents at the local elementary school.
"This is a huge help for us as pastors," says Johnson, on behalf of his pastoral team. "Pastoral counseling doesn't cover everything, and we can get in over our heads. There are just some issues we can't address. It's nice to be able to refer them to our counseling ministry."
Read more at seabrooksda.org.