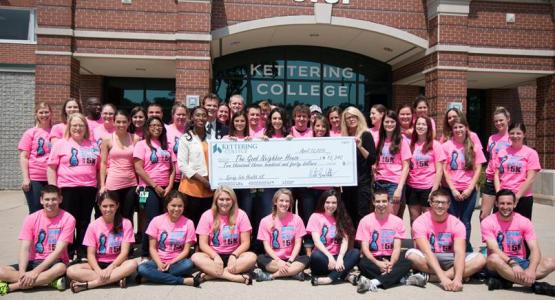 Kettering College Serves at Home, Abroad
August 15, 2015 ∙ by Anonymous ∙ in Education, Kettering College, Ohio Conference
This summer Kettering College (KC) in Kettering, Ohio, launched the International Medical Missionary program, making it possible for students to spend a summer or full year as a medical missionary to remote medical clinics in places like Thailand, Africa or South America.
Story by Kettering College Staff
"It will truly provide hands-on learning on how to care for an individual's mind, body and spirit," says Steve Carlson, KC chaplain and program organizer.
KC also recently donated $10,340 to the Good Neighbor House, an Adventist Community Services center of the Ohio Conference, which provides food pantry services, clothing and household items to underserved individuals and families in the Dayton area. Physician assistant students and other volunteers raised the funds during the seventh annual Spring into Health 5K.