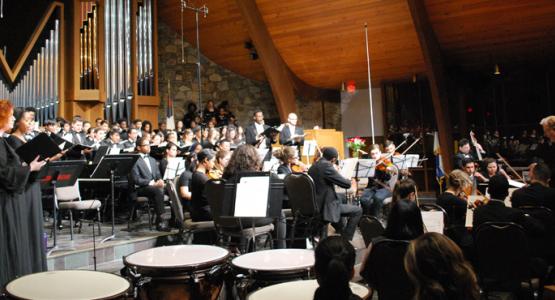 Washington Adventist University Hosts Choral Festival
February 16, 2017 ∙ by vmbernard ∙ in Washington Adventist University, Education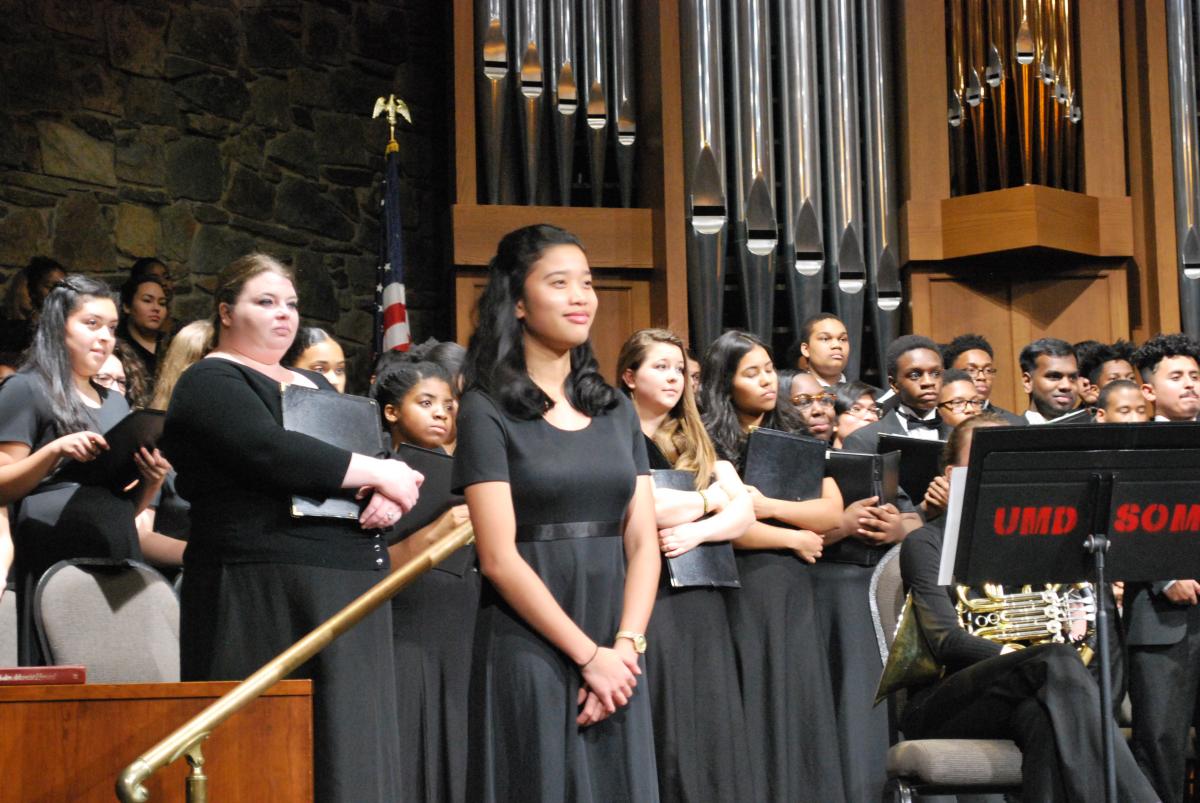 Story by V. Michelle Bernard
About 140 students participated in Washington Adventist University's (WAU) Columbia Union Choral Festival last weekend.
Students from Blue Mountain Academy in Hamburg, Pa., Highland View Academy in Hagerstown, Md., Pine Forge Academy in Pine Forge, Pa., Richmond Academy in Richmond, Va., Spring Valley Academy in Dayton, Ohio, Takoma Academy in Takoma Park, Md., and WAU participated in the event.
After the Friday night concert at Chesapeake Conference's Spencerville church in Silver Spring, Md., James Bingham, director of WAU's Department of Music and festival director, awarded four high school students each a $3,000 scholarship whom he observed to be enthusiastic and hard-working during the festival: Soprano Chrizette Sullano (pictured above), from Richmond Academy; Alto Sarah-Ann Davis, from Pine Forge Academy; Tenor Brent Laporre, from Richmond Academy; and Bass Mi Lian Za from Highland View Academy.
We will post a link to the Friday night concert as soon as it becomes available.