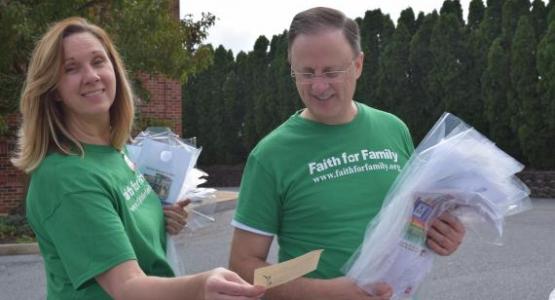 It's About People, Not Numbers
November 08, 2018 ∙ by rbacchus ∙ in Pennsylvania Conference, Editorials
Editorial by Gary Gibbs
During this year's Faith for Family door-to-door outreach, 2,073 members from across the state convened in Northeastern Pennsylvania to visit homes. (Our first effort began in 2016 with 1,340 people.) This united endeavor is having a major impact. For the first time in conference history, 500 people joined God's remnant church, resulting in a total of 555 new members in 2017.
What God is doing is truly astounding! The average net growth across the North American Division is 1.5 percent. With God's blessings, our net growth (as of last year) has grown from one percent in 2015 to 2.62 percent in 2017. We praise God for the total member involvement of each pastor, teacher and church member.
But this is so much more than numbers. This is about people—our children, friends, co-workers and neighbors. They are finding Jesus and following His truth. When my family went out with Faith for Family, we prayed with a man whose wife was dying and arranged for members from the local church to assist them. This man has now shown he is open to the Spirit of God.
There are thousands more like him who are waiting for an invitation to take Bible studies, come to church or attend a meeting. Together, we are reaching everyone, everywhere!