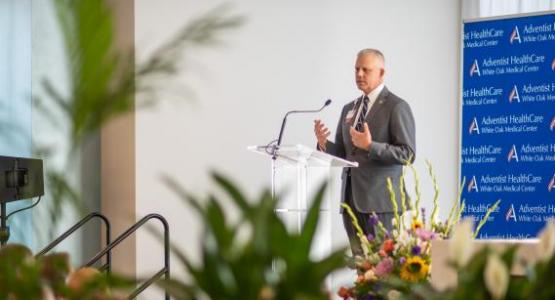 Adventist Leaders Gather for New Hospital Blessing and Dedication
August 08, 2019 ∙ by vmbernard ∙ in Columbia Union News, Adventist HealthCare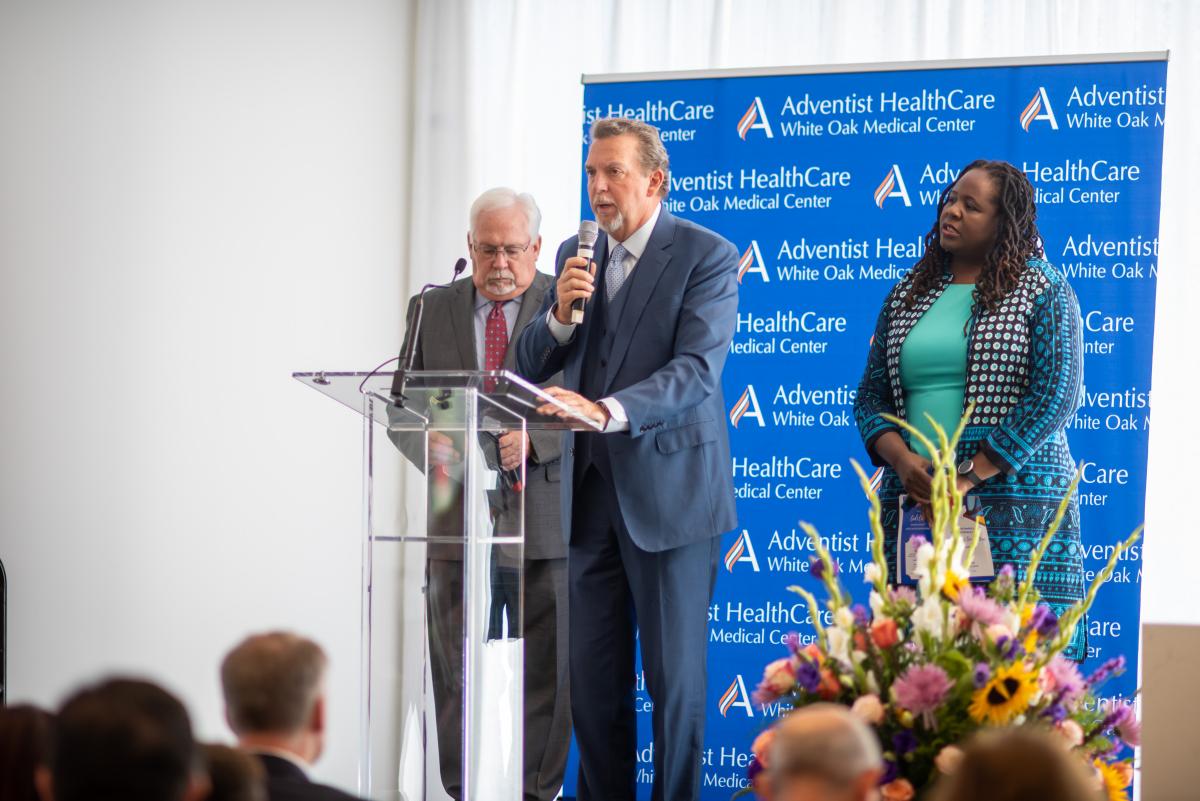 Story by V. Michelle Bernard / Photos by Eli Turner
Dozens of leaders and members from Adventist HealthCare and the Seventh-day Adventist Church gathered today to celebrate and dedicate the new Adventist HealthCare (AHC) White Oak Medical Center in Silver Spring, Md., scheduled to open August 25. The hospital will serve patients in Montgomery, Prince George's and surrounding counties previously served by Washington Adventist Hospital (WAH) in Takoma Park, Md. The Takoma Park location will close its doors on August 25 and an urgent care will open on the campus on August 26.
"In God's infinite wisdom, He said the ministry of Washington Adventist Hospital—which has existed for more than 100 years—would continue at a new location. [It's the] same ministry, just a different location; same commitment, just a different location," said Dave Weigley (pictured above, center), Columbia Union Conference president and chair of AHC's board.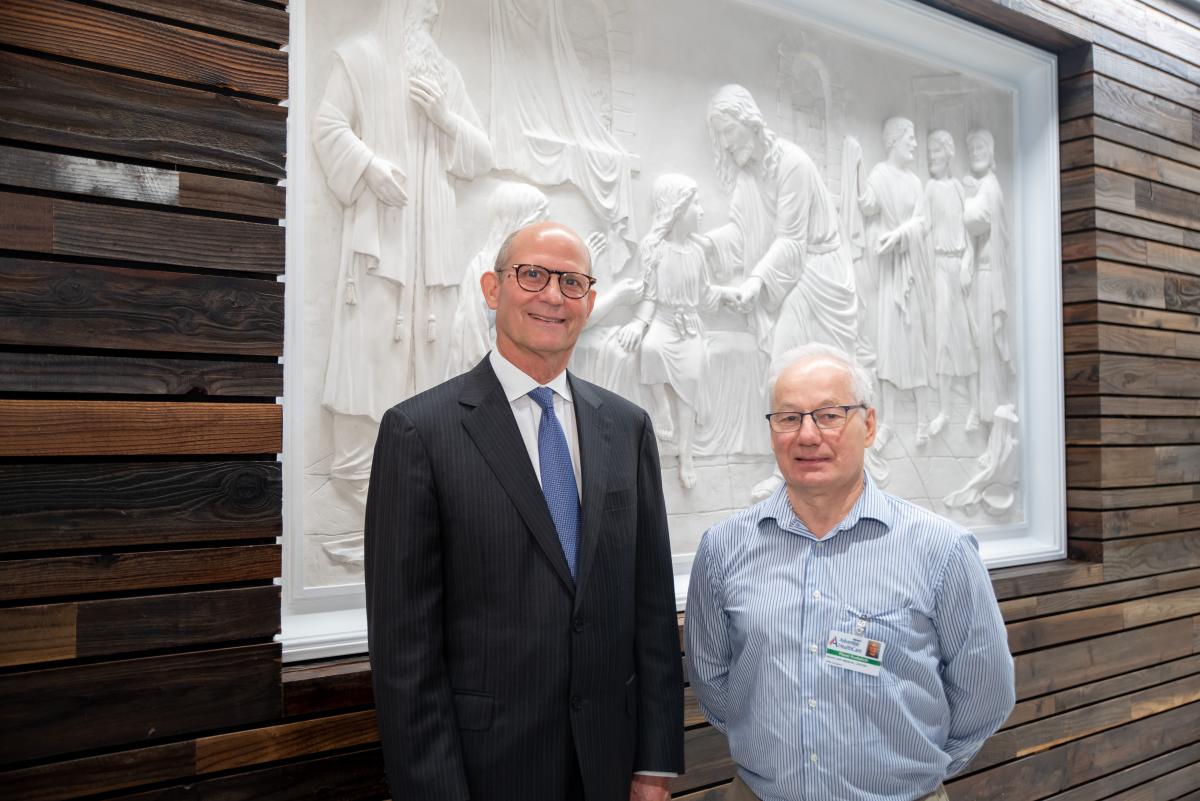 Ted Wilson, president of the world church and a former student chaplain at WAH, shared his appreciation and congratulations on the momentous day. "Moving from one place to another, from one hospital to another, does not mean that the relevancy of this institution changes. The legacy that we have is rooted in God's love. The legacy of the Seventh-day Adventist Church and its emphasis through its health ministry is rooted in the ministry of Jesus," Wilson said. Noting the sculpture of the Raising of Jairus' daughter at the hospital's entrance will remind visitors of "the legacy that we all stand for—the legacy of Christ's healing ministry," he added.
Erik Wangsness (pictured in the top photo), president of WAH, shared some of WAH's milestones, such as hiring the first female physician in Montgomery County and the development of the first smoking cessation program anywhere. Terry Forde, AHC president and CEO, added that the health needs of the community will evolve and change in the decades ahead. "We must acknowledge that the mission of extending God's care through the ministry of physical, mental and spiritual healing will be needed" until Christ's return, he said.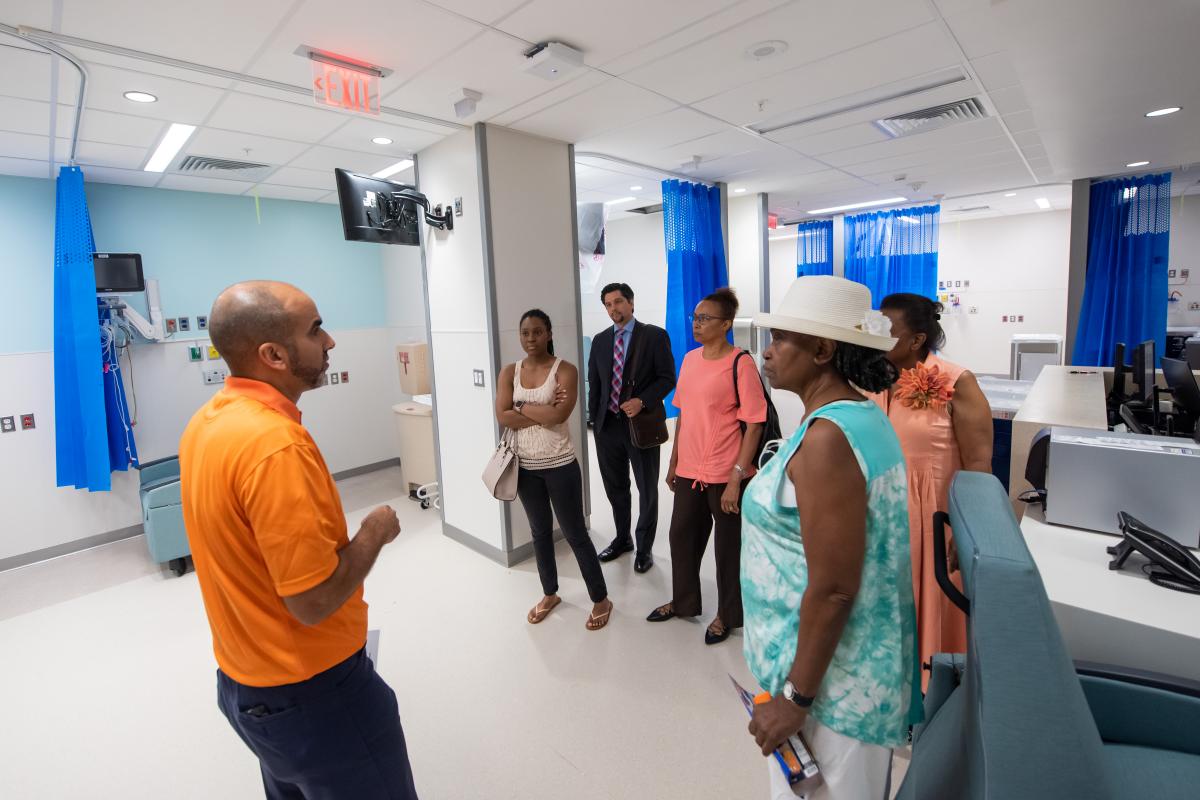 The new 180-bed acute facility hospital will be one of Adventist HealthCare's three hospitals, in addition to its rehabilitation hospital.
Watch the entire service here and register to attend the community open house this Sunday.