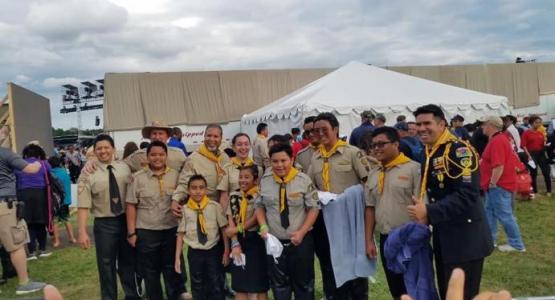 October 09, 2019 ∙ by Web Administrator ∙ in Pathfinders, New Jersey Conference, This Month's Issue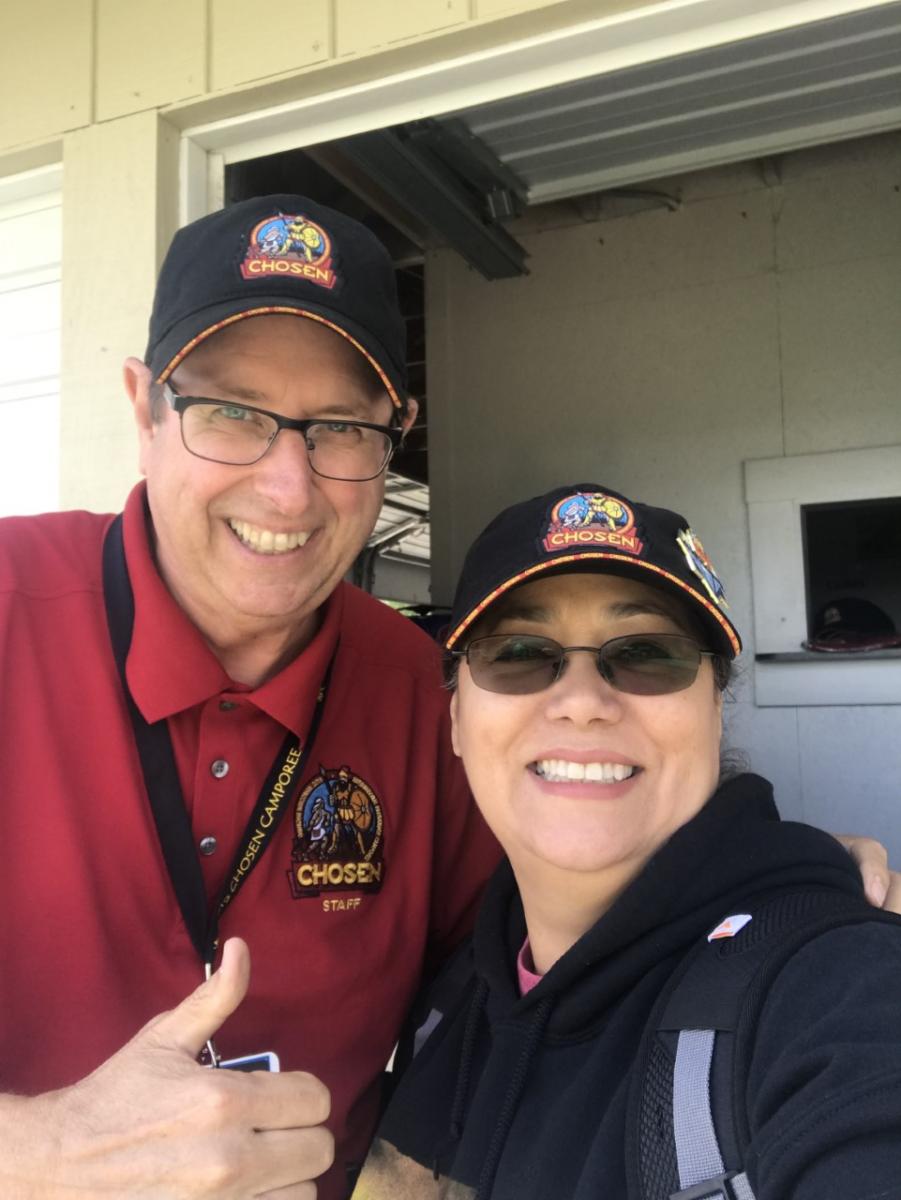 Story by Sarah Capeles Frodelly (pictured with Camporee Director Ron Whitehead)
Have you ever waited in excitement and anticipation for a special occasion to arrive? I waited 30 years to return to a Pathfinder camporee. In 1989, "The Friendship Camporee," proudly sponsored by the Columbia Union Conference, embraced 14,000 attendees. To my surprise, 30 years later, I joined more than 57,000 Pathfinders, leaders and volunteers at the 2019 "Chosen" International Pathfinder Camporee.
The week, packed with many activities, honors and presentations, also included kids and kid-like adults who traded pins with such passion. On Sabbath, with every bit of emotion running through our veins, we watched when David, in the play, was crowned king.
My highlight, however, was to see 18 baptisms from the New Jersey Conference (NJC) from a total of 1,300.
On top of the baptisms, Rowena Bishop from the First Filipino church in Plainfield, N.J., and Cinthia Portanova, NJC Youth Department administrative assistant, were inducted as Pathfinder Master Guides.
The camporee reminded me that we have been "chosen" by God, and all we need to do is to choose Him as our Savior. I can still hear the crowd singing the theme song, "Chosen," which calls us to bring God's light to the world.
The countdown has begun for the next 2024 "Believe in the Promise" camporee. But I mostly find myself counting down the days of Jesus' soon return, because I believe, most of all, in that promise.
Read these other stories from the Camporee: