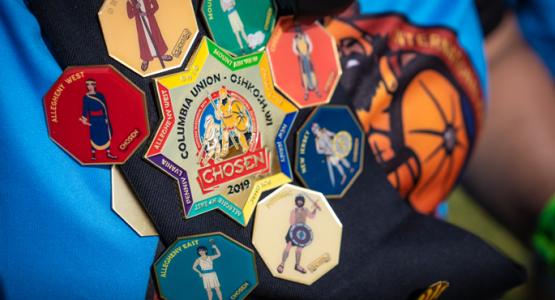 Top 10 Columbia Union Stories of 2019
December 19, 2019 ∙ by vmbernard ∙ in
News outlets in 2019 were filled with stories of political instability, tragedy, royal births and black hole discoveries.
Throughout the year, the Visitor staff covered the top Seventh-day Adventist stories in our print magazine and online. Here are the most-read news stories on columbiaunionvisitor.com: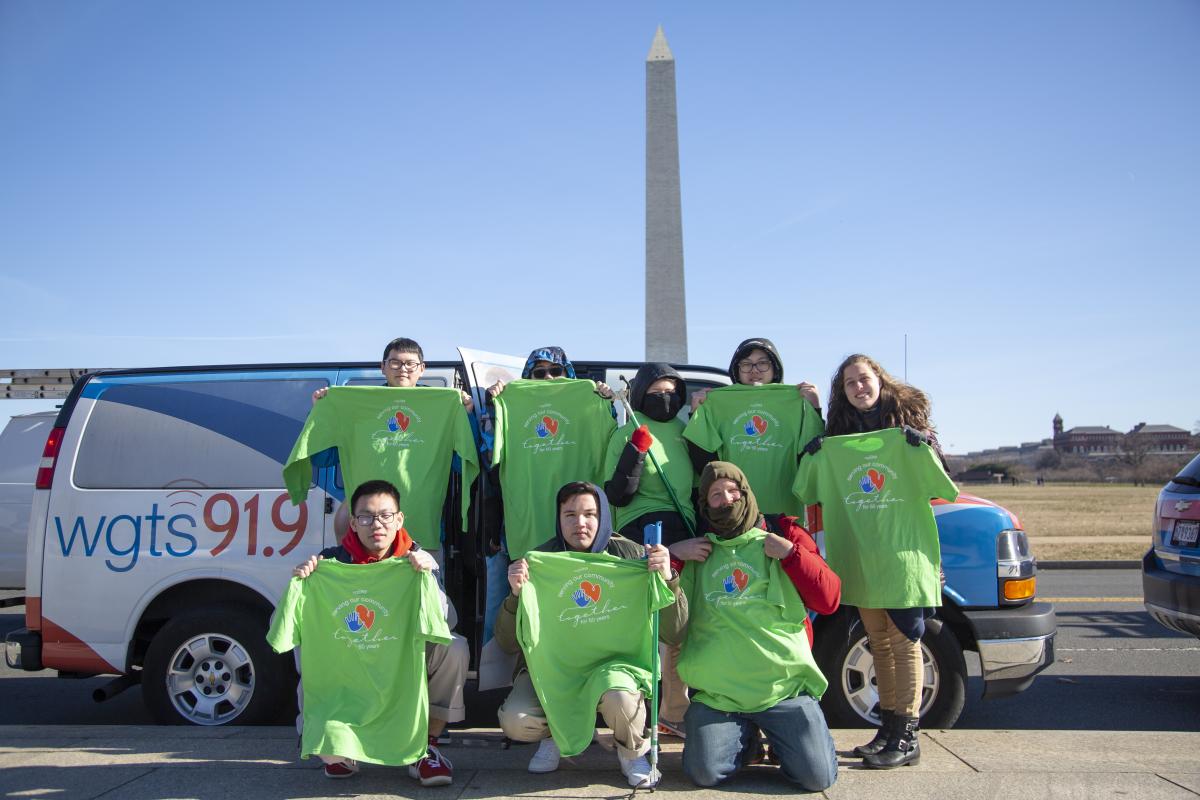 10. Adventists Help Following Government Shutdown
The federal government shutdown at the end of 2018/beginning of 2019 stopped the paychecks of 800,000 federal government employees. Seventh-day Adventists in the DMV are working to lessen the blow. Read more at columbiaunionvisitor.com/2019/adventists-help-following-government-shutdown.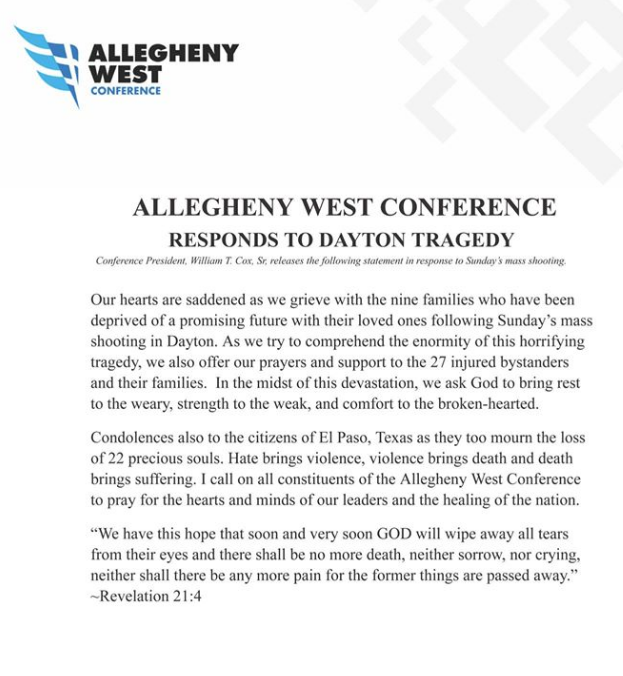 9. Adventists Respond to Dayton and El Paso Shootings
A second mass shooting in less than a year has directly impacted the Columbia Union Conference territory. Among the nine killed in a nightclub in downtown Dayton, Ohio, early Sunday morning was Nicholas Cumer, 25, a trainer interning with Maple Tree Cancer Alliance, an organization that serves patients in several of Kettering Adventist HealthCare's facilities. Read more at columbiaunionvisitor.com/2019/adventists-respond-dayton-and-el-paso-shootings.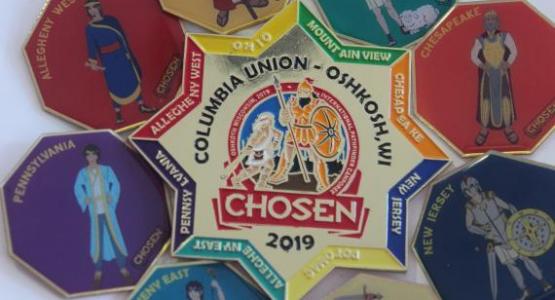 8. Collect the Columbia Union Conference 2019 Chosen International Pins
Columbia Union Conference Pathfinders eager to trade pins at the upcoming 2019 Chosen International Pathfinder Camporee in Oshkosh, Wis., August 12–17, will soon have one more option to share. The Columbia Union has created a set of nine pins, available to each Columbia Union Pathfinder. Read more at columbiaunionvisitor.com/2019/collect-columbia-union-conference-2019-chosen-international-pathfinder-camporee-pins.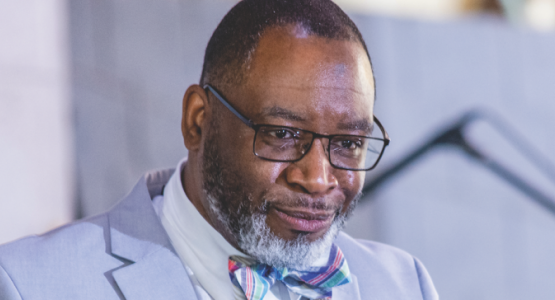 7. Pine Forge Academy Hires New Principal
After a yearlong search, the Allegheny East Conference Pine Forge Academy (PFA) Board of Trustees is pleased to announce the newly appointed principal for the 2019–20 school year, H. Clifford Reynolds, III. Read more at columbiaunionvisitor.com/2019/pine-forge-academy-hires-new-principal.
6. Children Illustrate 2019 Calendar
The 2019 Columbia Union Calendar features Bible stories depicted through the artwork of children across the Columbia Union Conference. See the calendar at columbiaunionvisitor.com/2018/children-illustrate-2019-calendar.
5. Columbia Union Conference Executive Committee Votes Response to 2019 Annual Council Warning
In response to the warning issued by the 2019 General Conference Annual Council, the Columbia Union Conference Executive Committee voted to "affirm and express its unwavering support for the primacy of the Word of God; the mission and fundamental beliefs of the Seventh-day Adventist Church; the belief in the Prophet Joel's prophecy of Joel 2:28–29; women pastors, elders and leaders who serve by policy; and the Union leadership team." Read the full statement at columbiaunionvisitor.com/2019/columbia-union-conference-executive-committee-votes-response-2019-annual-council-warning.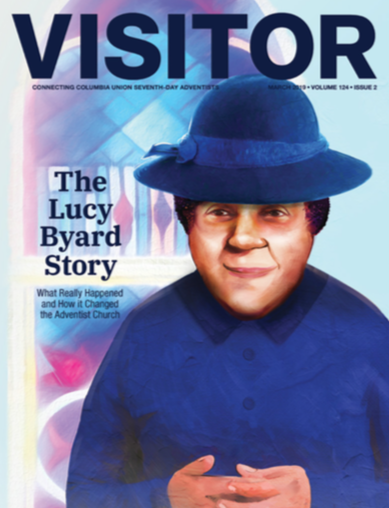 4. The Lucy Byard Story
Lucy Byard is one of the most pivotal figures in the history of the Seventh-day Adventist Church. Yet many have never heard of her, or have just heard her name in passing as the casualty of a tragic event somewhere in the safely distant past. Read more at columbiaunionvisitor.com/2019/march-2019-feature-lucy-byard-story.
3. Watch the 2019 Chosen International Pathfinder Camporee
Hope Channel is live streaming the baptismal events and evening and Sabbath programs at the 2019 International Pathfinder Camporee in OshKosh Wis., August 13–August 17. Read more at columbiaunionvisitor.com/2019/watch-2019-chosen-international-pathfinder-camporee-program-livestream-august-13-17. Please note the livestream video is no longer available, but you can purchase DVD's from AdventSource at https://tinyurl.com/u9znykh.
2. Amish to Adventist
I want to be excommunicated." Delila Glick looked straight at her bishop, her steady voice belying the twinge of nervousness she felt inside. From the outside, Glick looked like any typical Amish woman, her waist-length hair neatly twisted up in a bun and tucked beneath a white prayer covering, and her long, full skirt lightly brushing the floor of the bishop's house.
Excommunicated because of their newfound beliefs, three Amish families found freedom, faith and friendship in an Ohio church plant. Read their stories at columbiaunionvisitor.com/2018/amish-adventist.
1. Potomac Couple Engaged at Pathfinder Camporee
When Maricris España, a staff member of Potomac Conference's Langley Park (Md.) Conquistadores Pathfinder Club, walked on the stage during the Wednesday night meeting of the 2019 Int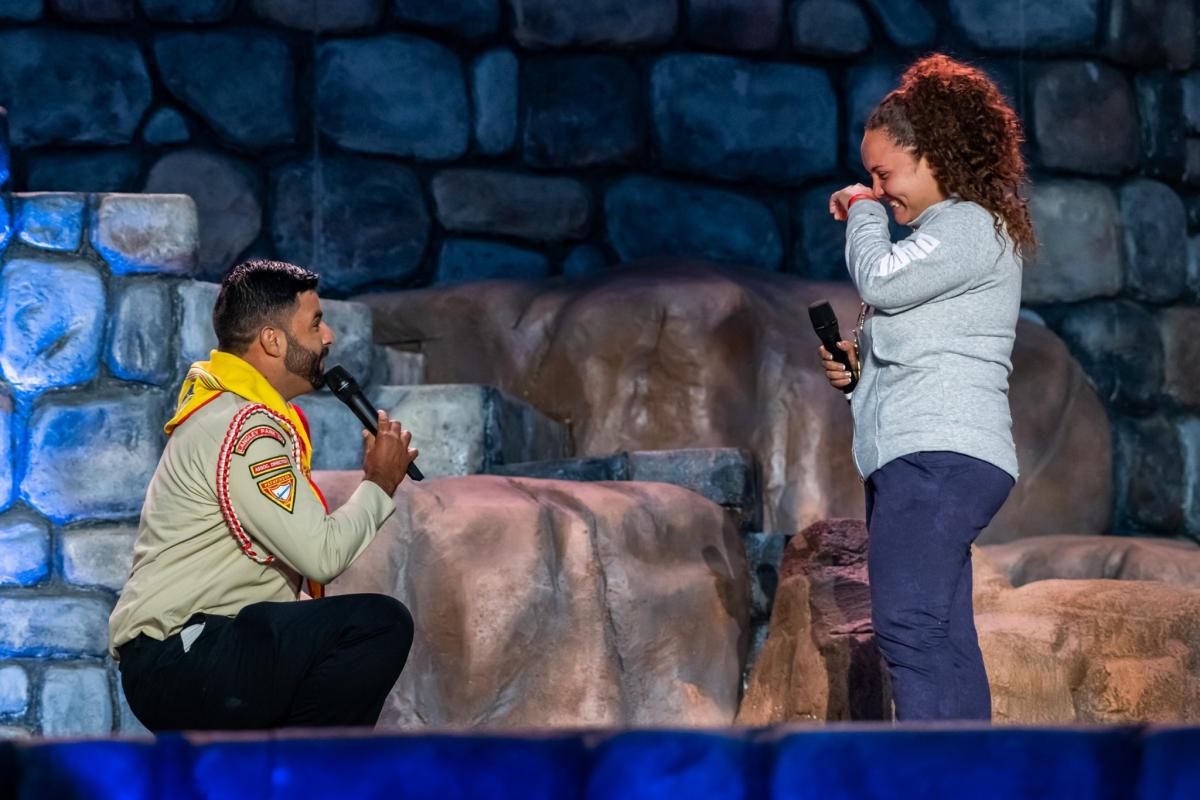 ernational Pathfinder Camporee, she didn't know that she was in for a big surprise. Read more at columbiaunionvisitor.com/2019/potomac-couple-engaged-pathfinder-camporee.