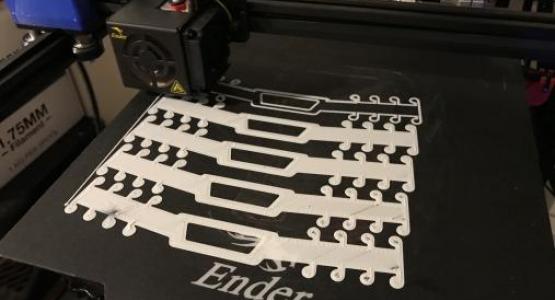 Former Patient Makes Devices to Help Nurses Who Cared for Him
May 07, 2020 ∙ by vmbernard ∙ in UpFront, Adventist HealthCare, Chesapeake Conference, This Month's Issue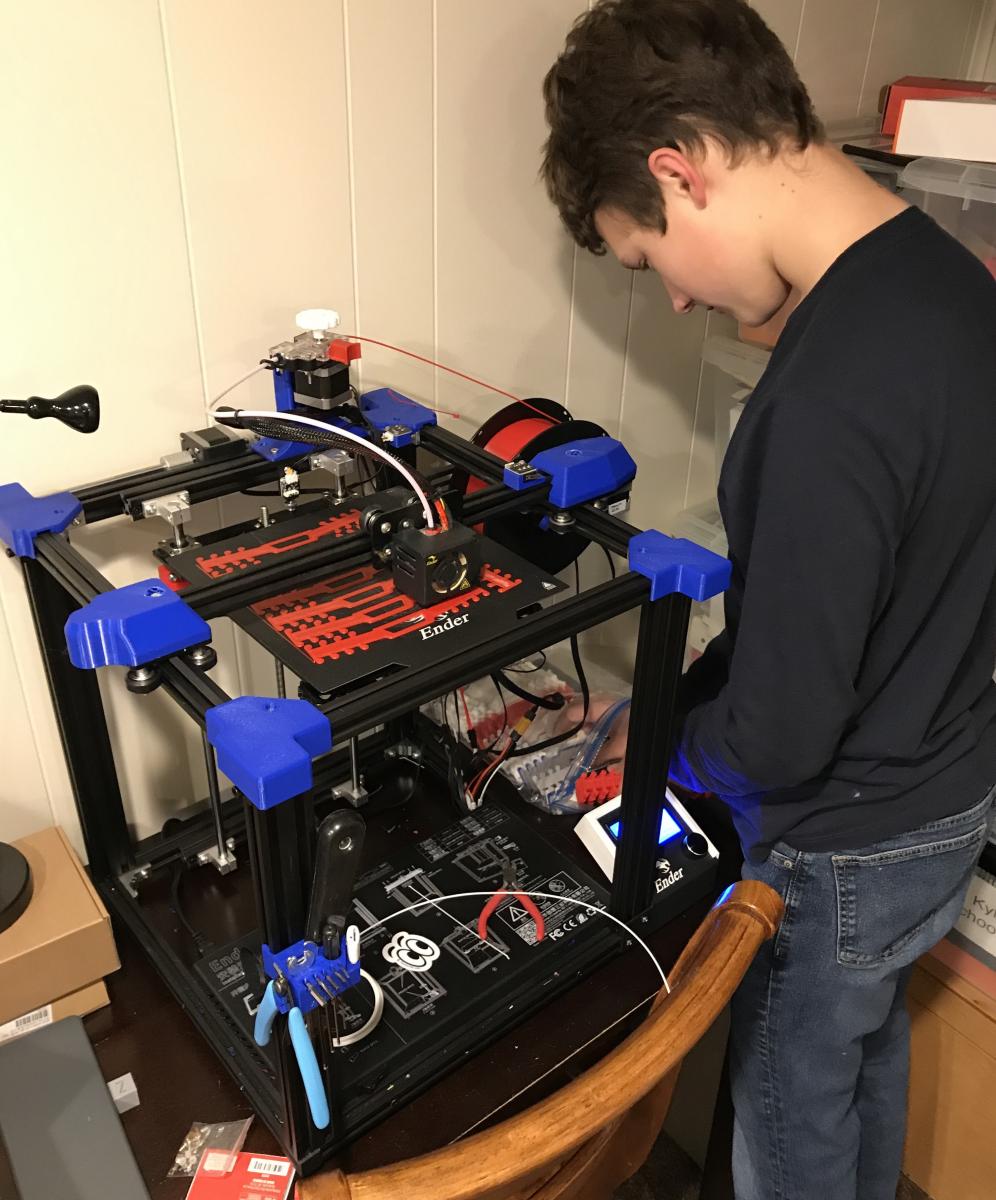 About four years ago, Kyle Hardinge, a member of Chesapeake Conference's Spencerville church in Silver Spring, Md., was under the care of nurses and staff at a local hospital after undergoing heart surgery. Today he, with the aid of his 3-D printer, is returning the care.
One day while scrolling through Facebook, Kyle's father, Brent, saw a post showing how a plastic ear saver device could help make face masks more comfortable for medical staff. Their friend, Andrea Alegria, a member of the New Hope church in Fulton, Md., and a Pediatric Intensive Care Unit (PICU) nurse at that same hospital where he was a patient, commented she wished she had a 3-D printer to make them—sparking an idea with Brent.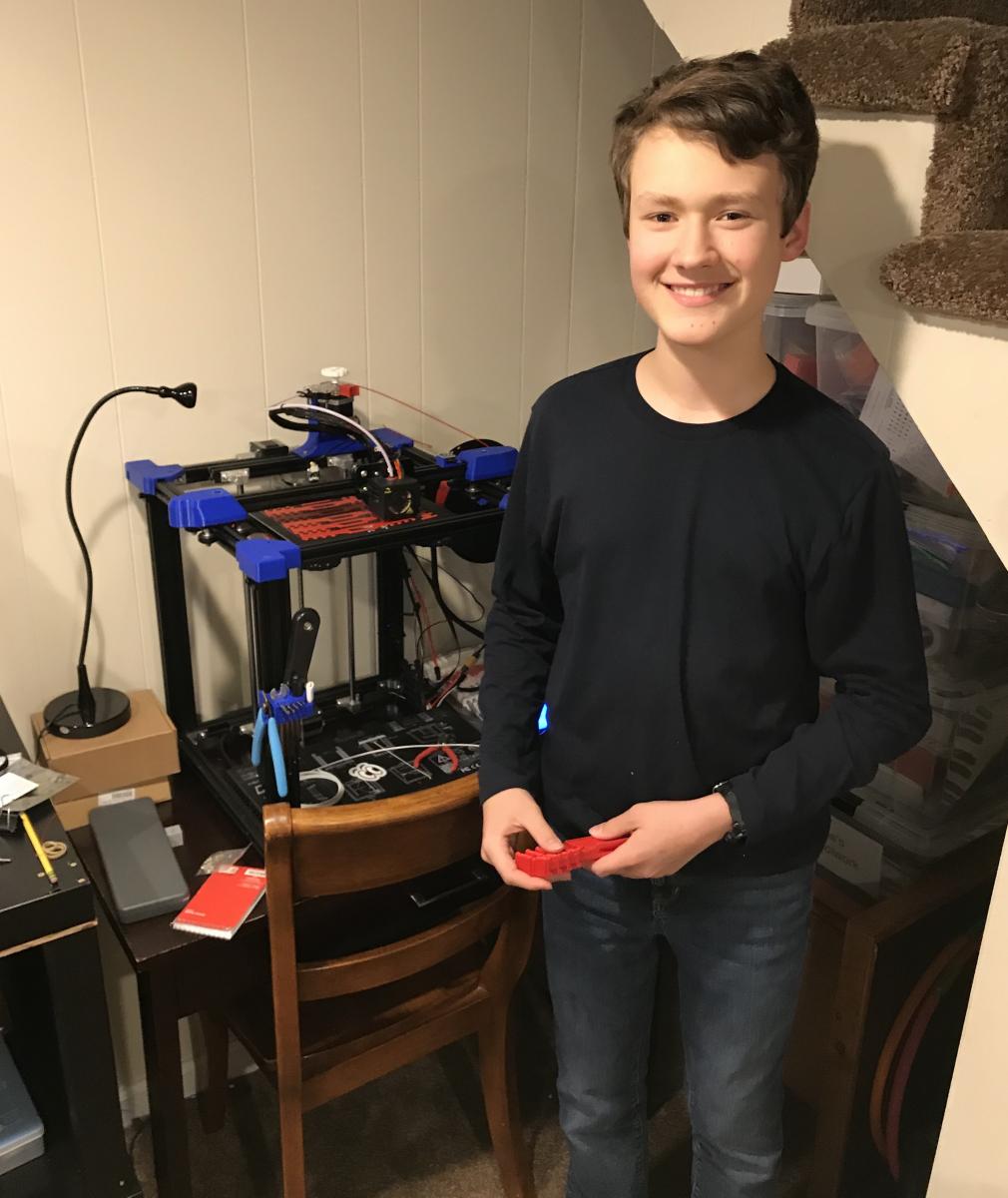 Kyle has a 3-D printer and in about three weeks, the Hardinges printed about 300 devices and donated them to the hospital. "I think it is kind of cool that I am able to help them after they helped me," says Kyle.
Alegria says the ear savers have helped the staff a lot, especially now, since they have to wear masks for 12 hours straight. "The day I brought them to the unit, everyone was very happy to have them, and they started wearing them immediately," she adds. "It made a huge difference for us. I did not know at that time that Kyle was one of our patients though. When I told my colleagues about this ... they all were very touched about the way he was giving back."
The Hardinges and other local Seventh-day Adventist members have also donated ear savers to Adventist HealthCare's White Oak Medical Center in Silver Spring, Md., and to the staff at Potomac Conference's LivingWell in Silver Spring, Md.