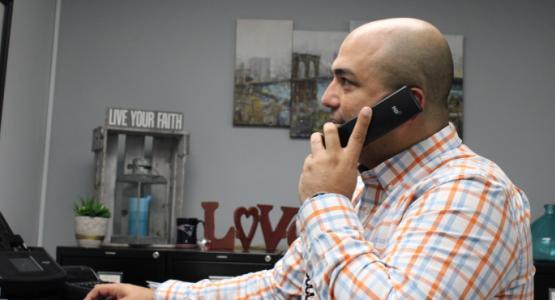 God Answers a Mother's Prayers
December 08, 2020 ∙ by Web Administrator ∙ in Pennsylvania Conference, Education
Story by Esther Hernandez
Sending her son to Blue Mountain Academy (BMA) was a hard decision for one single mother, but one that was necessary. Although she didn't know how she would pay for his tuition, she wanted more for him and his life, so, in faith, she enrolled him. And then prayed. And prayed.
Throughout the first semester, she lived on beans and prayers, asking God to not only provide a strong academic education for her son, but to transform him spiritually.
One day, she received a call from him: "Mom, sorry I haven't called more often," he excitedly said. "Thank you for sending me here. I've discovered God. I just want to serve Him!"
The call brought this mother to tears. God had heard her prayers and honored her sacrifice! At Christmas break, she couldn't believe her son's transformation. He shared what he had been learning about God at school. She witnessed how God was using BMA to help him, but still the question remained: How was she going to afford to keep him there? She fell to her knees again.
During the break, Gabriel Morales-Burgos (pictured), BMA's treasurer, called her with a miraculous answer to her prayers: "A family was so impressed by your son and what God is doing in his life and through him to impact other students," he explained," that they have fully paid for the rest of the school year!"
BMA is a place where parents are seeing their deepest prayers for their children answered. For more information, visit bma.us, email info@bma.us or call (484) 662-7000.