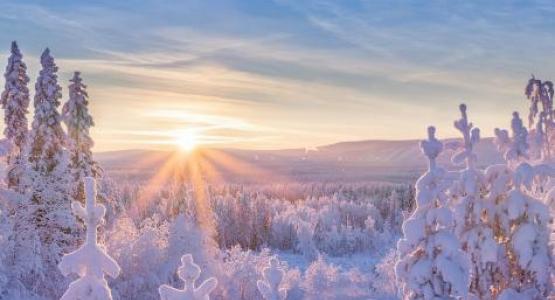 January 15, 2021: The Spirit's Doing
December 14, 2020 ∙ by hdecena ∙ in Year of the Bible
"For I am the Lord your God who takes hold of your right hand and says to you, 'Do not fear; I will help you'" (Isa. 41:13, NIV).
One of the very first Bible promises I ever memorized was Isaiah 41:13. What comforting words to know that God's presence and willingness to care for me made fear go away and filled my heart with assurance and peace.
When I was 14 years old and into my years as a student, I sold literature every summer. This ministry allowed me to pay my studies. But most important, it helped me develop skills and attitudes that became essential in my ministry and whole life. One of the blessings I learned was to trust in the Lord. The daily struggle to knock on doors was real. What made me proceed was the confidence in Him, as He provided me with the right words that touched the hearts of people. Every sale was a miracle! Some people said to me, "I don't know how or why I bought these books. You have something special." I know it was not me, but the Spirit's doing.
There were many opportunities to pray with people and share God's blessed words. And God always showed Himself. In fact, when I arrived from Argentina to canvas in Pennsylvania with my friend Julio, a new congregation—Reading Spanish—was planted.
Life becomes an adventure when we place ourselves in the Lord's hands every day and allow Him to guide and work in and through us. We will experience God's mighty acts, and our trust in Him will grow deeper and deeper.
Lord, take my hands, and make me an instrument of Your love. Amen.
Rubén Ramos is the vice president of Multilingual Ministries for the Columbia Union Conference.
Read more devotionals:
Join the Journey 
To help you dig deeper into God's Holy Word this year, we're offering:
Every Month—This calendar, themed "Words of Life," coincides with the devotional book and videos. It features a biblical topic and verse each month, with additional passages for further exploration, study and ideas on how to apply the concepts in your daily life.