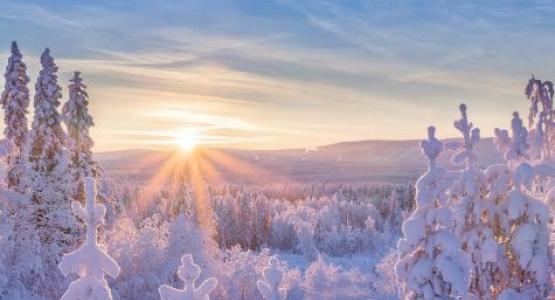 January 7, 2021: Just Ask
December 07, 2020 ∙ by vmbernard ∙ in Year of the Bible, Columbia Union News
"For with God, nothing shall be impossible" (Luke 1:37, NIV).
When I was younger, I had the privilege of staying with my grandmother, a woman with no formal education. Although she couldn't read or write, she memorized several Bible verses relating to God's promises. Anytime she faced challenges, she would recite verses to strengthen her faith. I remember my grandma's favorite saying: "God is so powerful and bigger than anything, whether challenges or situations." Needless to say, I grew up loving Bible stories and God's promises.
When I arrived to the United States in 2004 to study at La Sierra University (Calif.), two main obstacles stood in my way: How would I pay for my tuition, and how would I adjust to American culture? For the first time in my life, I was truly on my own. So I asked my grandma how I would be able to cope in this new country. And how would I afford my tuition and fees?
Without hesitation, my grandma replied, "With God all things are possible. I don't know how we can pay your fees, but God has a plan and knows exactly how He will take care of you. Just ask Him."
She directed me to Luke 1:37: "For with God, nothing shall be impossible." From that day forward, I decided to rely solely on God. And He came through! I was able to graduate debt-free and without any loans.
In our moments of discouragement, when facing our fiercest battles and uphill challenges, let us recall the promises of God and rely on Him. You may not know how to deal with a current situation in your life, but God does. Just ask Him.
Lord, may You be our first point of contact, not our last resort. Amen.
Emmanuel Asiedu is the treasurer and CFO of the Columbia Union Conference.
More Devotionals
Join the Journey 
To help you dig deeper into God's Holy Word this year, we're offering:
Every Month—This calendar, themed "Words of Life," coincides with the devotional book and videos. It features a biblical topic and verse each month, with additional passages for further exploration, study and ideas on how to apply the concepts in your daily life.