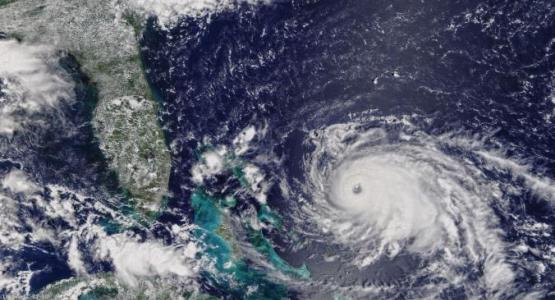 Liberty Church Holds Vigil for Hurricane Dorian Survivors
January 09, 2020 ∙ by rbacchus ∙ in Allegheny East Conference, This Month's Issue
Story by LaTasha Hewitt
Last fall, the Fox 45 and WBAL-TV television stations in Baltimore covered an urgent prayer vigil/fundraiser, hosted by Allegheny East Conference's Liberty church in Baltimore, for the survivors affected by Hurricane Dorian. Some of the church members are from Caribbean islands and were horrified at the destruction and devastation that took place in the Bahamas. They planned this event to help relieve the pain and suffering of those affected by the hurricane.
The prayer vigil/fundraiser included prayer for the survivors and their families and music from the church's praise team. Mark McCleary, pastor of the Liberty church, preached about the significance of the hurricane as it relates to last-day events. Collections were taken up for ADRA (Adventist Development and Relief Agency) to assist with the hurricane survivors.
Rocky Twyman, one of the key organizers, pledged to pray for the people in the Bahamas and organize another fundraiser. "This story is so important because so many Adventists in the Bahamas were impacted," he says.