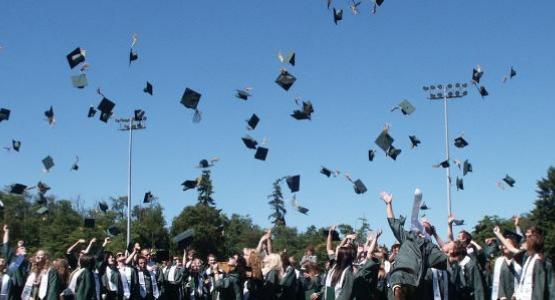 August 04, 2020 ∙ by vmbernard ∙ in Washington Adventist University
Congratulations on your outstanding academic accomplishment! A few years ago, you entered through the Gateway to Service at Washington Adventist University, seeking the required knowledge on your career pathway to become a competent moral leader in preparation to serve in communities throughout the world. We are excited that you chose WAU to support you on your career journey. Your success is not a surprise; it is well earned. As you leave the University through the Gateway to Service, put knowledge into action, and change the world by linking scholarship with service. Continue to be committed to a belief and value system that results in responsible moral choices and the care of the body, mind, and spirit.
The purpose of the Washington Adventist University experience is not only for you to earn a degree, but to prepare you to make a positive difference in the lives of others. Your earned degree is not designed to elevate you above others but to vertically connect you to God and horizontally connect you with others in meaningful ways. Make every interaction with people an
opportunity to leave people feeling a little better. Become a hero by submitting yourself to the needs of others. Class of 2020, put your academic accomplishments to work be serving your community; your every act of service makes a difference!
COVID-19 interrupted our scheduled 2020 celebration of your outstanding accomplishment. Nevertheless, please take note; it will take place when circumstances permit.
Please join me in expressing appreciation to our valued faculty and the entire WAU learning community for their dedication and commitment to your success. You are now a distinguished alumnus of Washington Adventist University! You are now a lifelong partner in making the mission of WAU a reality for others!
Congratulations! May the Love of God, the Grace of our Lord Jesus Christ, and the Fellowship of the Holy Spirit be your support throughout life's journey!
Sincerely,
Weymouth Spence
President, Washington Adventist University