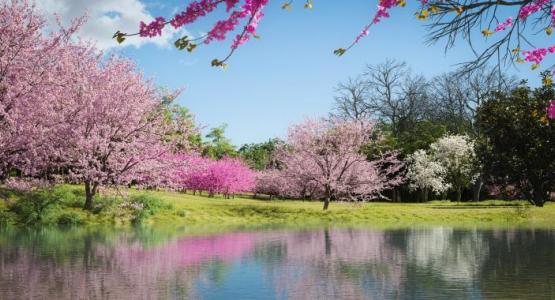 April 29, 2021: Miracle on a Sunny Afternoon
April 29, 2021 ∙ by hdecena ∙ in Year of the Bible, Education
"Therefore I say to you, whatever things you ask when you pray, believe that you receive them, and you will have them" (Mark 11:24, NKJV).
In my life, there have been times when I have witnessed God answer my prayers. One such answered prayer happened on a beautiful, sunny day.
I had just returned home from school with our children. Our youngest son jumped on his bike and went for a ride. My husband and I were sitting in the kitchen when we heard an ambulance, and then another. Outside we called out to our son and ran to the end of the street. There, our worst nightmare stared us straight in the face—our son had been hit by a truck. He was in the middle of the road on a stretcher. Soon a helicopter transported him to a local hospital.
I called three people, asking them to tell everyone they knew to pray. In the helicopter, our son's head swelled around the straps that were holding it in place. The medic said that we had a very small window to get him into surgery to relieve the swelling.
At the hospital, we were met with a team of doctors and a chaplain. The next person I saw was our pastor, who happened to be visiting someone else in the hospital at the time. He prayed over our son.
After thoroughly examining our son, the doctors couldn't believe what they found: not one broken bone. No internal injuries. No need for surgery. He is our miracle.
The aftermath from the accident may have stumped the doctors, but I know what truly happened—God answered the hundreds of prayers.
Father, thank You for answering all of our prayers—big or small. Amen.
Jacqueline Messenger is the associate director of secondary education for the Columbia Union Conference.
Join the Year of the Bible Journey 
To help you dig deeper into God's Holy Word this year, we're offering:
Every Month—This calendar, themed "Words of Life," coincides with the devotional book and videos. It features a biblical topic and verse each month, with additional passages for further exploration, study and ideas on how to apply the concepts in your daily life.