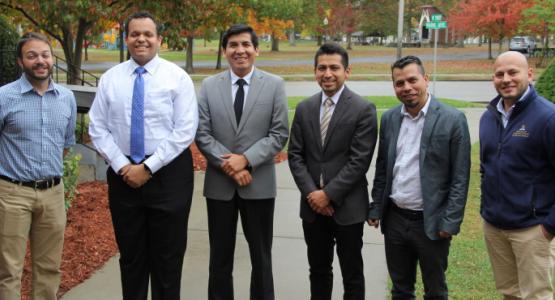 Church Planting Is a Worthy Investment
January 14, 2021 ∙ by Web Administrator ∙ in Mountain View Conference
Story by Valerie Morikone
In 2017, the Mountain View Conference Executive Committee met to strategically plan for the future. With the assistance of Celeste Ryan-Blyden, vice president of Strategic Communication and Public Relations for the Columbia Union Conference, we prayerfully asked, "Who is the Mountain View Conference, and what should our focus be?" Committee members suggested several ideas, including church planting.
To grow a garden, you must first prepare the soil, then put the seed in the ground. If conditions remain favorable, the plant begins to sprout. If the new plant continues to get nourished, it will grow and prosper into full maturity.
In a similar way, we work the soil in our surrounding community through outreach and needs-based evangelism. We prayerfully make friends and build relationships in the community, and eventually form a small group. The fledging group continues to grow, as more and more are invited to join. As decisions to follow Jesus and His truth are made in connection with other like-minded believers, a synergy develops. The new group works toward the common goal of growing a new congregation that serves the surrounding community and shares the everlasting gospel.
Church planting is different than church revitalization and improvement. In a church plant, you strive to build a new congregation, not grow an existing group. A church plant necessitates developing a brandnew church culture, not working with an established culture. In a church plant, you have an opportunity to set the DNA of the new congregation with qualities like soul-winning and outreach—integral parts of the identity of the new church.
In an established church, soul-winning and evangelism are often considered special events or programs that might be carried out once or twice a year. In a church plant, this is an everyday life and practice, as all members are expected and encouraged to be engaged in ministry.
Planting churches should never cause you to ignore already established churches. Rather, they are a great addition in reaching the unreached. Mountain View Conference has towns, cities and even counties that have no Seventh-day Adventist presence. Over the next 10 years, our goal is to plant at least one church in every county where we currently have no presence. We will also strive to establish a church in every prominent city or town in West Virginia and Western Maryland. This is a daunting task, but it is vitally important if we are to reach the masses of people before Jesus' return.
Church planting takes time and money, but it is a worthwhile investment, as it provides one of the best opportunities to grow our conference and fulfill the mission of Jesus. Your prayers and support are welcome and very much appreciated so that we can continue to plant more churches and grow them to maturity.