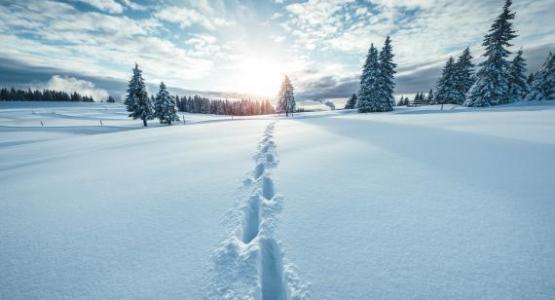 February 25, 2021: Only God Can Do That
February 05, 2021 ∙ by hdecena ∙ in Year of the Bible, Education
"The Lord is my shepherd; I shall not want" (Ps. 23:1, KJV).
My favorite verse in the Bible is Psalm 23:1. I know I am safe if God is my Shepherd. I will always have what I need. Many times, however, when I experience trials, I easily forget this promise and start to distrust and despair. I need to trust God when difficult times occur, and rely on this promise to keep my heart calm.
God saved my life when I was baby. As a premature infant, I weighed only three pounds at birth. The doctors didn't expect me to live. They also thought that, if I did live, I would only have half of my heart and be unable to walk. But God saved me and sustained my life. If it weren't for the Lord, I wouldn't be here today—totally healthy and strong.
During this time of crisis due to the coronavirus, I should not worry but have faith in the Lord, because, at the end of the day, no hand sanitizer can save me—only God can do that.
God has impacted my life by helping me grow spiritually in Him. I enjoy reading His Word and attending church. Accepting Jesus was the best decision I have ever made. He loves me for who I am, no matter what I've done. God always comforts me and uplifts me when I am going through tough times. God is great, all the time. And all the time, God is great!
Dear Heavenly Father, no matter what life brings, You are there for me. You provide for all my needs. You love me unconditionally, and I thank you for saving my life. Amen.
Jennifer Jacobo is an eighth-grader at the Roanoke Adventist Christian School in Virginia.
February 22: You Can Call Me "The Hallelujah"
February 23: Knock at the Door
February 24, 2021: Two Are Better Than One
February 25, 2021: Only God Can Do That
February 26, 2021: God Chose Me
February 27, 2021: Battling the What-Ifs
February 28, 2021: Go for It!
Join the Journey 
To help you dig deeper into God's Holy Word this year, we're offering:
Every Month—This calendar, themed "Words of Life," coincides with the devotional book and videos. It features a biblical topic and verse each month, with additional passages for further exploration, study and ideas on how to apply the concepts in your daily life.