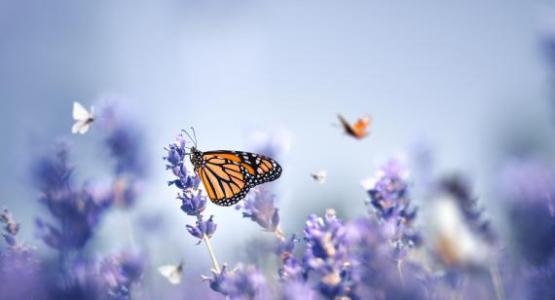 June 11, 2021: Not Forever!
June 11, 2021 ∙ by hdecena ∙ in Year of the Bible
"I can do all things through Him who strengthens me" (Phil. 4:13, NASB).
Full-time evangelism requires a lot of traveling and preaching, which can be very challenging for a family: uprooting every six weeks, moving your "house" to a new location, leaving friends you just made. But evangelism also "gives" a lot: meeting new friends, seeing new places and sharing Christ with people. Since we were on the go so often, my husband, Dave, decided our most ideal living quarters would be a mobile home retrofitted as a travel trailer.
While working for a conference in the Midwest, we experienced hard winters and hot summers. We moved a 12-foot by 60-foot mobile home numerous times. I would put plastic sheets down on the floor of the living room, then we would stack all the trailer jacks and boards on the floor. Almost every time we moved, we had a flat tire on the big trailer.
Dave drove a big toter truck—the type used to pull semis—and I escorted our wide-load home with our two young children in a 1937 Chevy Street Rod with a "wide load" sign and red flags.
Philippians 4:13 became one of my favorite Bible texts, as it pulled me through many difficult situations in the past, and still does. I've added my own spin to this verse to help me cope with life's demands: "I can do anything, as long as it's not forever!" This has become my motto. God will never give us more than He gives us the strength to handle.
Dear Lord, remind me throughout today that I can do all things through Your strength, and that nothing is forever except You and eternal life. Amen.
Becky Weigley serves as the director of the Ministerial Spouses Association for the Columbia Union Conference.