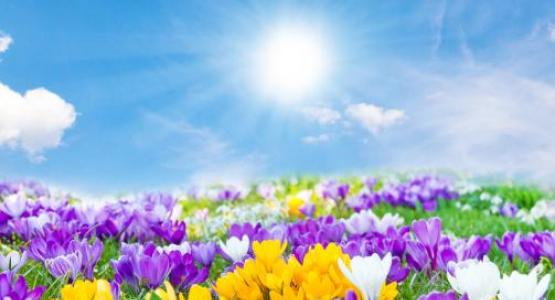 March 28, 2021: Assurance of God's Help and Presence
March 28, 2021 ∙ by hdecena ∙ in Year of the Bible, Potomac Conference
"Fear not, for I am with you; be not dismayed, for I am your God. I will strengthen you, yes, I will help you, I will uphold you with My righteous right hand" (Isa. 41:10, NKJV).
I vividly remember when our office started lockdown in March 2020 and ordered all employees to work remotely from home due to the coronavirus. At first, I thought this would be a temporary two-week period; however, for months the lockdown has been prolonged indefinitely with no sign of a complete return to normalcy.
Before the lockdown, it was a joy to attend social gatherings, potlucks and other forms of activities; now they are either non-existent or stressful. Social distancing and wearing masks is the new norm. The economy has collapsed, jobs have been lost, millions are sick, more than a million are dead and millions mourn the loss of loved ones. People, scared of catching this virus, now live in constant fear and anxiety.
In this time of unprecedented uncertainty, where else can we find our help and strength but in God? The world around us may crumble, but, as God's children, we can find strength and help in Him. He is faithful and has promised to help us. We must cling fully to Him to help us in these uncertain times. And, one day soon, we will see the reward for placing our complete trust in Him.
Father God, help us to trust You fully. You are the mighty God! Help us to remember that, when we are tempted to be fearful or dismayed, Your promises are assured. Amen.
Lanny Pongilatan is a member of the Takoma Park church in Maryland.
Check out other resources from our Year of the Bible Journey: