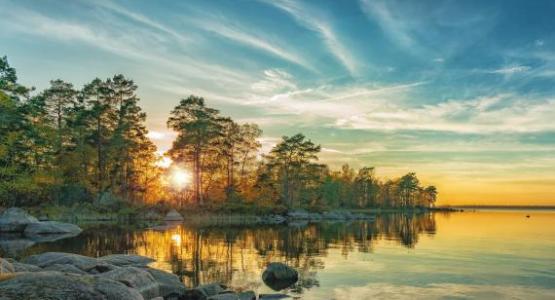 May 11, 2021: He Heard My Prayer
May 11, 2021 ∙ by hdecena ∙ in Year of the Bible, Potomac Conference
"God is our refuge and strength, a very present help in trouble" (Ps. 46:1, KJV).
I boarded the train for home after attending my sister's funeral in Georgia. A friend agreed to pick me up at the station, but after arriving, I waited and waited with no sign of him at all. Frustrated, I called the neighbor who had taken me to the train station several days before. I really didn't want to trouble him because he had just lost his job. Nevertheless, he kindly consented. I gave him clear instructions to wait on the street outside the station, reminding him not to wait at the entrance of the station where he first dropped me because it was a private Amtrak entrance for dignitaries.
I waited, but once again, no one came. I walked toward the entrance of the station, and, to my amazement, his car was by the same private entrance. Fear gripped me as I saw three security officers surrounding him. I walked quickly toward them. The officers told us that he was blocking a private entrance and had to pay a fine of $200. I cried to the Lord, "Oh, Lord, why is this happening? You know he can't afford to pay."
I was asked to get into the car, and an officer came around to my window. Holding up the ticket, he said, "I am tearing up my copy and you tear up yours too. I don't have the heart to fine you."
"Thank you very much. May God bless you and your family," I said.
Yes, "in my distress I called upon the Lord, and ... He heard my voice" (Ps. 18:6, KJV).
Father, thank You for hearing and answering our prayers. Amen.
Adveria Thompson is a member of the Capital Chinese church in Maryland.
Join the Year of the Bible Journey 
To help you dig deeper into God's Holy Word this year, we're offering:
Every Month—This calendar, themed "Words of Life," coincides with the devotional book and videos. It features a biblical topic and verse each month, with additional passages for further exploration, study and ideas on how to apply the concepts in your daily life.