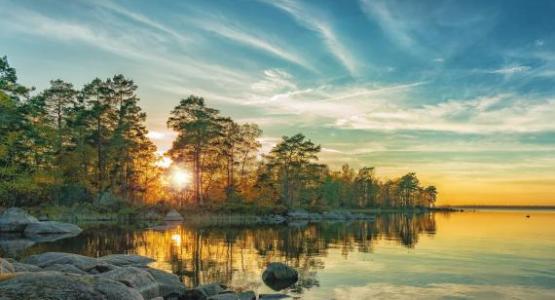 May 12, 2021: Where You Set Your Foot
May 12, 2021 ∙ by hdecena ∙ in Year of the Bible, Chesapeake Conference
"I will give you every place where you set your foot, as I promised Moses" (Josh. 1:3, NIV).
In August 2007, I joined the Chesapeake Conference as the pastor of the Baltimore Hispanic church.
My greatest challenge was getting used to a single congregation. Prior to the invitation, I was directing a conference in Venezuela with more than 200 churches. It was difficult for me to adapt to a smaller size, but I was convinced of God's divine direction and witnessed His every step.
When I arrived in Baltimore and saw a single congregation in a territory with so many inhabitants, I asked God to give me the blessing of planting new congregations. This text came to my mind: "I will give you every place where you set your foot."
God told Joshua that He had given him land even before he stepped on it! We have a God who keeps promises without limits! Sadly, we are the ones who set the limits. His promise always remains the same, even today.
Inspired by this text, I encouraged the church members to move forward. We started small groups, Bible studies and evangelistic campaigns to plant the second congregation in Baltimore in June 2008. God blessed us, and today, there are three Hispanic congregations in the center of Baltimore city, five in Baltimore County*, one in Aberdeen and two in Columbia.
Although grateful, I endorse the words that God said to Joshua years later: "There remains very much land yet to be possessed" (Josh. 13:1, NKJV).
Thank You, God, for giving us the privilege of working for You and seeing Your wonders. Amen.
Orlando Rosales is the Hispanic Ministries director for the Chesapeake Conference.
*Two of them were established by two colporteurs.
Join the Year of the Bible Journey 
To help you dig deeper into God's Holy Word this year, we're offering:
Every Month—This calendar, themed "Words of Life," coincides with the devotional book and videos. It features a biblical topic and verse each month, with additional passages for further exploration, study and ideas on how to apply the concepts in your daily life.