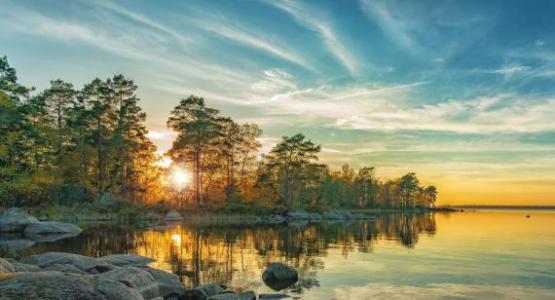 May 15, 2021: Grace Freely Given
May 15, 2021 ∙ by hdecena ∙ in Year of the Bible, Pennsylvania Conference
"Freely you have received; freely give" (Matt. 10:8, NIV).
When I stop and ponder that, in and of ourselves, we deserve nothing but eternal death, and that God has given us eternal life in Christ, I marvel at His grace. It is absolutely counter-intuitive. God's thinking and ways are not ours (Isaiah 55:8). He is infinite. We are finite. He is far beyond our vaunted logic, reason and sense of fairness.
His grace proves it and goes even further beyond by strengthening us in such a way that we are strong when we are weak (2 Corinthians 12:9–10)! As the song goes, it truly is "Amazing Grace." God freely offers us salvation (John 3:16), and when we receive Jesus as Savior and Lord, He freely gives us strength to live a life that is pleasing to Him and is best for us (Philippians 2:13).
In Matthew 10:8, Jesus instructed, "Freely you have received; freely give." We are God's modem to freely give grace just as we have received it. No security keys are required. We are only to give of ourselves freely as He gave of Himself freely.
Lord, make me weak so that You can be strong in and through me so others may know and experience Your amazing grace. Amen.
William Peterson is the executive secretary of the Pennsylvania Conference.
Join the Year of the Bible Journey 
To help you dig deeper into God's Holy Word this year, we're offering:
Every Month—This calendar, themed "Words of Life," coincides with the devotional book and videos. It features a biblical topic and verse each month, with additional passages for further exploration, study and ideas on how to apply the concepts in your daily life.