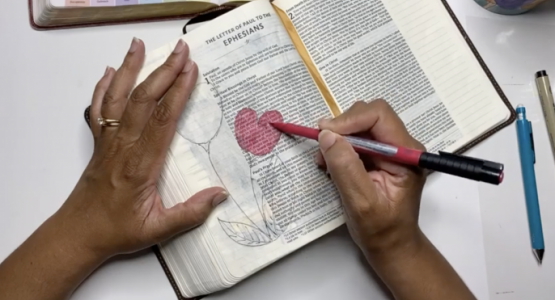 Adrienne Rowe-Saulsbury, Created to Create
March 16, 2022 ∙ by vmbernard ∙ in Allegheny West Conference, This Month's Issue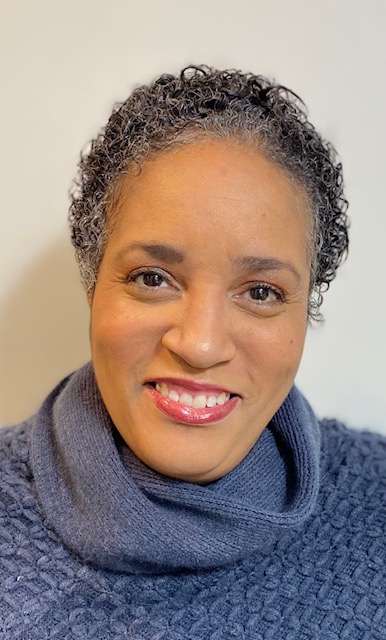 Story by Cynthia Mendoza
Though she never considered herself an artist, Adrienne Rowe-Saulsbury has firmly established herself as one through her "Bible Page" art. Just as the description implies, Rowe-Saulsbury, a fourth-grade teacher at Allegheny West Conference's Columbus Adventist Academy (Ohio), draws on Bible pages using colored pens and pencils to creatively worship and connect with God.
"It was scary at first," she admits about the thought of drawing in her Bible. "I got rebuked by some people, but I say God is speaking all the time. It is His Word that is holy, not just the pages of the Bible."
Rowe-Saulsbury has gone through six Bibles, creating at least one drawing per book of the Bible. The drawings are based on different themes or hap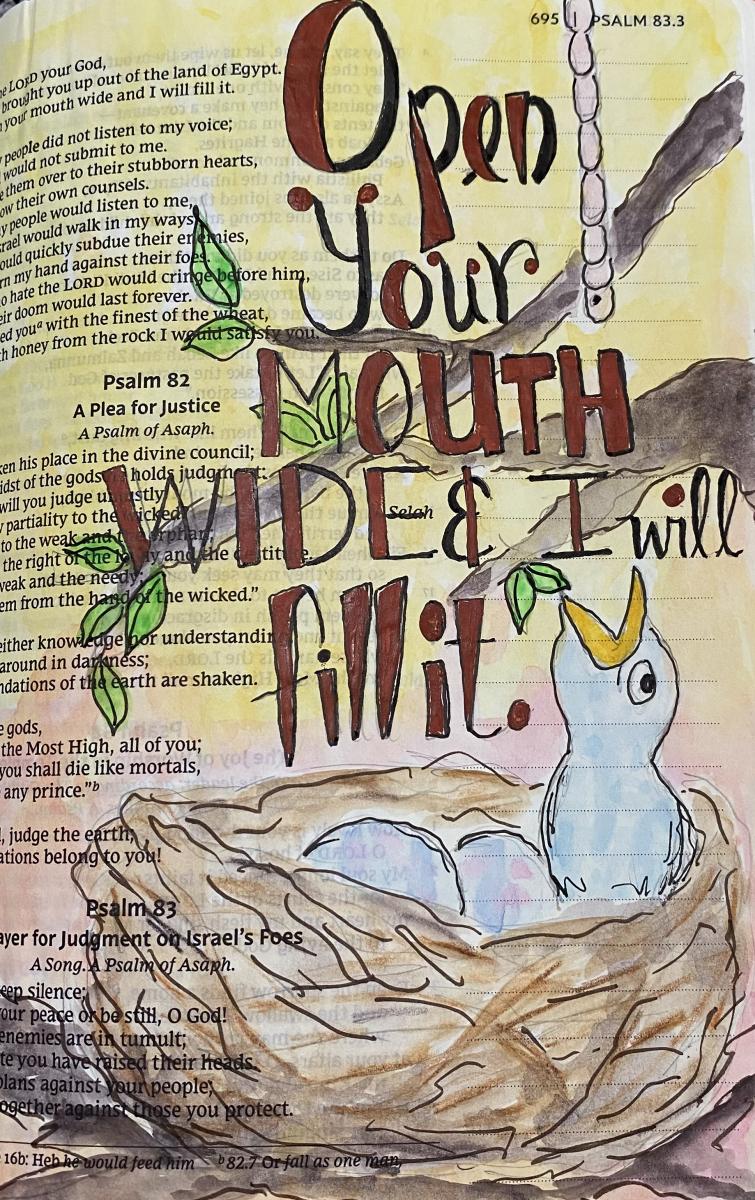 penings in her everyday life. For example, when a bird flew into her house, it inspired the "Birds in Scripture" theme, which led to her searching out verses that featured birds, such as when the ravens fed Elijah. These familiar stories help her explore new themes, lessons or layers of the Bible.
Beyond simply drawing as a form of personal worship, this creative artistic expression has also been a form of therapy for Rowe-Saulsbury and a way to share the Word of God and minister to others in their times of need.
In helping her father learn to walk again after suffering a stroke, Rowe-Saulsbury was inspired to create "barefoot" and "footprint" art, based on Bibles verses about walking. She recently finished working on a coloring book called I Will Walk in Power. Her creativity and support for her father has gone a long way—he is now back to 90 percent cognition and walking.
"God is always wanting to reveal Himself to us," she says. "I've learned so much about who God is by doing this."
Read the March/April 2022 Columbia Union Visitor here.