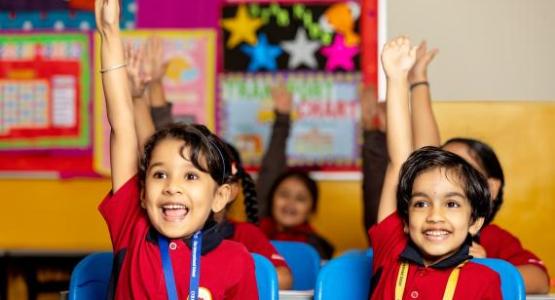 Columbia Union Schools See Growth
November 17, 2022 ∙ by vmbernard ∙ in Columbia Union News, Education
Story by V. Michelle Bernard
The Columbia Union Conference's 97 early childhood education centers, elementary, junior academies, academies and colleges have a combined enrollment of 8,069 this school year, up from 8,027 last school year.
At recent Columbia Union meetings, Donovan Ross, vice president for Education, said the boarding academies are enjoying the highest enrollment rates since 2016 with 558 students at the union's four boarding schools. Ross also reported that six schools across the territory are in various stages of building projects. 
In the midst of this recent growth, Ross reports many local schools are finding it challenging hiring much needed teachers and principals. The union team continues to provide leadership development to help nurture educators, including a recent principals' bootcamp with 40 participating principals.
Read more reports from the recent Columbia Union Conference Executive Committee Meeting.