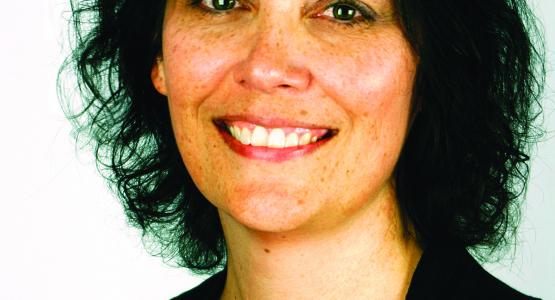 January Cover Story: Like Prayer? Why you Should do it More
December 19, 2013 ∙ by Anonymous ∙ in Pennsylvania Conference, Uncategorized
Tamyra Horst
Story by Tamyra Horst
It's still dark when I wake up. Squinting through eyes not ready for morning, I see that it's not quite 5 a.m. "Really, Lord?" I ask. "Do I have to get up this early?" But, I stumble out of bed before daylight because I've made a commitment to spend time with God in prayer and study each morning, and have asked Him to wake me to spend time with Him, claiming the verse, "He awakens me morning by morning" (Isa. 50:4).
Sitting in the chair by our big living room window, curled up in a blanket to ward off the early morning cool in the house, I watch the day dawn while studying and praying, giving God my day and praying for my husband, our sons, their girlfriends, family and friends—the list of people struggling and in need of prayer seems to grow longer each day. It's no longer dark by the time I get up to get ready for work. Feeling that peace that comes from hanging out with God, I head to the office, wanting to keep this connection all day.
Pray Without Ceasing
Paul encourages, "Pray without ceasing" (I Thess. 5:17). We want to. We know we should. But, it's a challenge. Our days are full to overflowing. Many of us struggle just to get a few quiet moments of prayer in the morning before the craziness of life begins. And, too often, if you're like me, you get to the end of the day and realize that you haven't really prayed much in between.
I'm not the only one who has decided to schedule time to pray each day. John Rengifo pastors four churches in Pennsylvania, three English and one Hispanic. He's also a husband and dad to three young children. Prayer is important to him, so he schedules time to pray with two of his head elders each morning at 6 o'clock. "It is most helpful in a super busy life to have a prayer partner who keeps you accountable," Rengifo encourages. "That time makes a big difference."
Using Survey Monkey for an unscientific poll, I asked more than 50 pastors, teachers and administrators across the Columbia Union how they manage to include daily prayer in their busy lives. Thirty-one percent reported praying less than 20 minutes a day! One admitted, "This is an area that I struggle with." Many said that scheduling time to pray was important to having a consistent time; most made a morning prayer time an important part of their routine.
But, they all said they want more. One respondent wrote, "[I] always begin and end each day with prayer. I also pray in between but still don't think I pray nearly enough." This desire to make prayer a consistent part of the day is more challenging than it seems. We head into our day with good intentions, but the urgent demands, interruptions and never ending to-do lists often keep us from remembering to "pray without ceasing." So, some of us have built reminders into our lives to send us back to prayer.
"I have a prayer list with all the names of the people I'm visiting and giving Bible studies to," comments one survey taker. "I keep it in my car. As I drive from one place to another, I pray for them."
Another comment, "I have visual reminders placed at different locations. For example, on my desk I have a note that says, 'Nothing of any significance will happen without prayer!'"
John Kent, a church planter in metro Pittsburgh, shares, "I use the Reminder App on my phone to remind me to stop every hour and seek the heart and will of God." But, maybe nothing reminds us to pray like the struggles and challenges we and those we love face each day.
Why Pray?
Prayers for our family, friends and our own struggles keep us praying. Writing Praying Like Crazy for Your Kids was the quickest book I've ever completed—it just flowed from my heart because nothing drives me to prayer like the desires
I have for my sons and the challenges they face. Most parents would agree—especially as our children grow older and have tougher choices and decisions to make.
And, while not all of our prayers are answered the way we want, seeing answers to prayer gives us hope that prayer really does make a difference. "The more I pray, the more I realize how powerful it is," says Joey Pollom, lead pastor of New Jersey Conference's Robbinsville church. "So, it is a constant goal of mine to pray more."
The more I pray, the more I realize that prayer isn't just something I "should" do; it's more than just a spiritual discipline or even something that God "wants" me to do. It's something I need to face life's battles.
The Great Controversy is more than just a book on our shelves; it is the truth of what we live every day. We live in a battle zone with an enemy who is out to destroy us. We may know the verse, "Your adversary the devil walks around like a roaring lion, seeking whom he may devour" (1 Pet. 5:8), but most of us don't live in fear of being destroyed. Yet, the Bible tells us to "put on the whole armor of God, that you may be able to stand against the wiles of the devil" (Eph. 6:11), and then, once protected, to pray "always with all prayer and supplication" (verse 18). But, the enemy knows what will happen if we do pray and will do anything he can to keep us from it. "Satan well knows that all whom he can lead to neglect prayer and the searching of the scriptures, will be overcome by his attacks. Therefore he invents every possible device to engross the mind" (The Great Controversy, p. 519).
The enemy will do whatever he can to keep us from praying: he keeps us distracted, too busy, doubting that God will answer our prayers or fearing that we don't pray "right" or enough.
I believe our part is to just keep praying anyway. Don't get caught up in fear that your prayers aren't good enough. "Prayer is like talking to a friend," shares one respondent. "It doesn't have to be complicated."
Remember that you're talking to a God who longs to hear from you. One survey responder gave these great words of advice: "Don't go a day without talking to God—everything from long prayers to help-me-in-this-time-of-need prayers, to I-love-the-colors-You-put-in-the-sunset-today prayers, to thanking Him for His blessings and closeness and for taking-our-place-on-the-cross prayers, to laughing with Him over something funny that happens."
by Tamyra Horst, director of Women's Ministries and communication for the Pennsylvania Conference, has published a number of books and resources.
More on this topic: