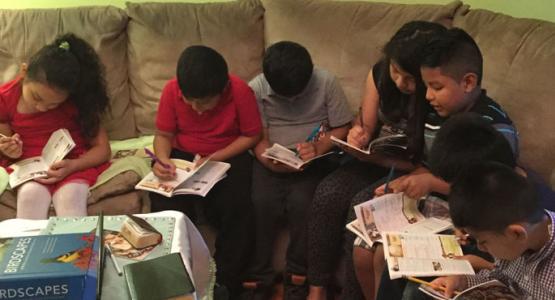 Vine Haven Fourth-Grader Hosts Bible Study, Leads Eight Children to Baptism
September 06, 2016 ∙ by vmbernard ∙ in New Jersey Conference
Story by Cristina Macena
It's not just the adults at the Bridgeton Spanish church in Bridgeton giving weekly Bible studies to their neighbors.
Every week Jaffet Vazquez, a fourth-grader at Vine Haven Adventist School in Vineland, teaches the children that live on Walnut Street more about the Bible and his best friend, Jesus. His mother, Susana Vazquez, prayerfully went to every mother on the street and asked permission for their children to attend Bible studies at her home. Many said yes and about 13 children ages 5-10 meet at the Vazquez home weekly for Bible studies. Jaffet uses what he has learned in class from his teacher, Violeta Molina, and Pastor Raul Rivero, Bible class teacher, to share with his friends about God's love and gift of salvation.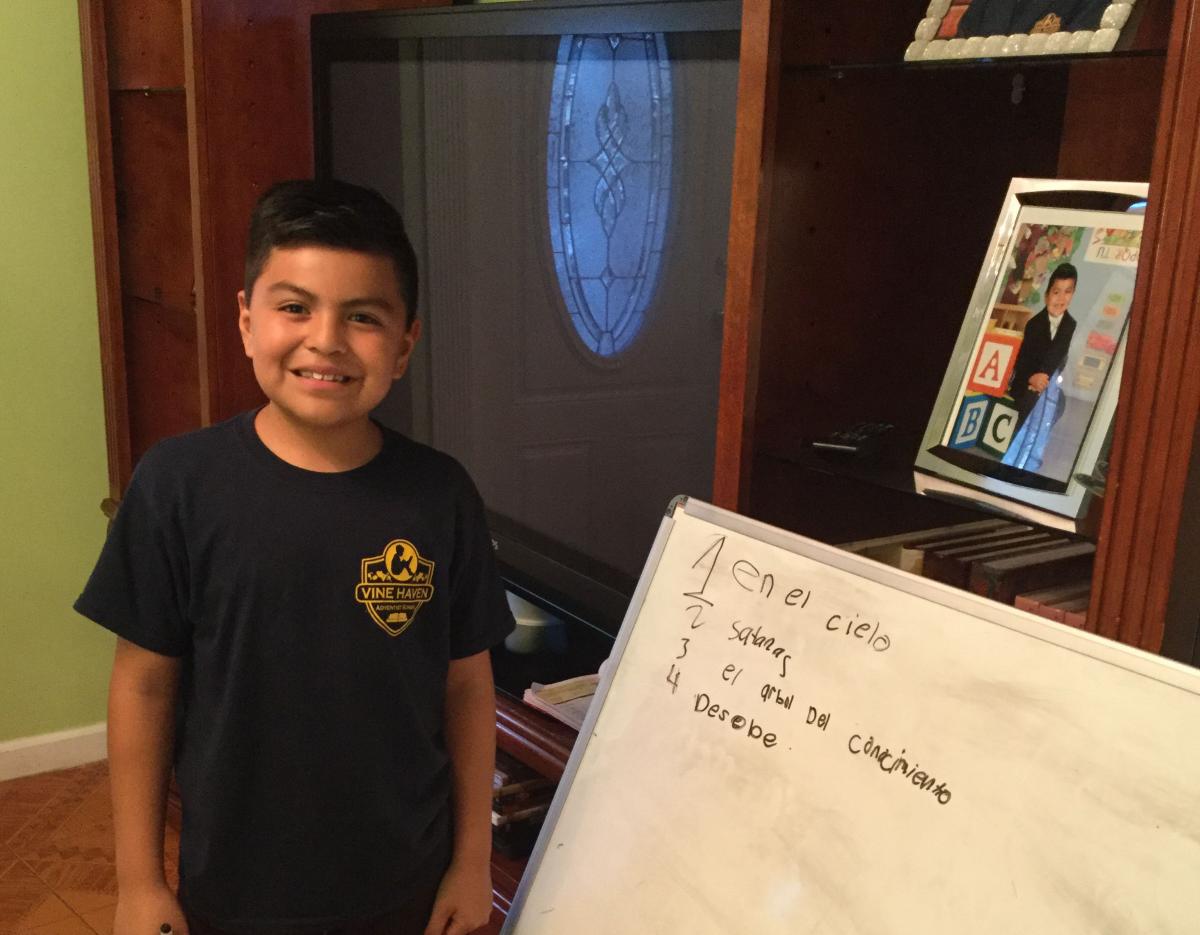 "I am really happy to learn more about Jesus and teach my friends. They come over to my house and we learn more about God together and also get to play. I use my allowance to buy prizes for them," says Jaffet.
His mother provides support as he teaches his class and prepares snacks for the children to enjoy at the end of their study. Usually 13 children, ages 5-10, attend. The children say they are excited to learn new worship songs and learn how to pray. When Jaffet started teaching, only one child from his block went to church. Now many of the children attend the Sabbath service at the Bridgeton Spanish church and their parents are more open to Bible studies for themselves. Eight of the children have already been baptized because of Jaffet's ministry.