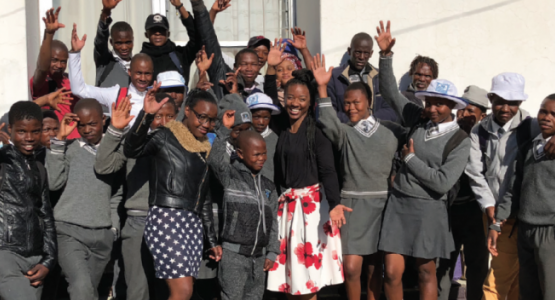 10 Young Adults Preach, 56 Baptized in South Africa
October 10, 2018 ∙ by rbacchus ∙ in Allegheny West Conference
Story by Sergio Romero
A group of young adults from across the Allegheny West Conference recently traveled to Lesotho, South Africa. Their challenge was clear: to bring Jesus to the people of Lesotho.
Ten young people, along with Jason Ridley, Youth Ministries director; Jerome Hurst, Community Services director; and Sergio Romero, Multicultural Ministries director, spent two weeks sharing their time, lives and experiences with people they'd never met before, but loved instantly.
Using ShareHim materials, the group preached every day and night at different locations—churches, schools, tents and even on a mountainside. Many of the places didn't even have light or a sound system, so the young people spoke the Word of God by candlelight or cellphone flashlights. Adversity didn't stop them from being bold in sharing God's love and making daily altar calls.
Every morning after the devotional time, group members shared testimonies, providing further confirmation that God was moving, bringing people to the hope of Jesus' Second Coming and seeing the need of giving their lives to Jesus as their personal Savior.
At the end of the week, everyone met at the Maluti church inside the Maluti Adventist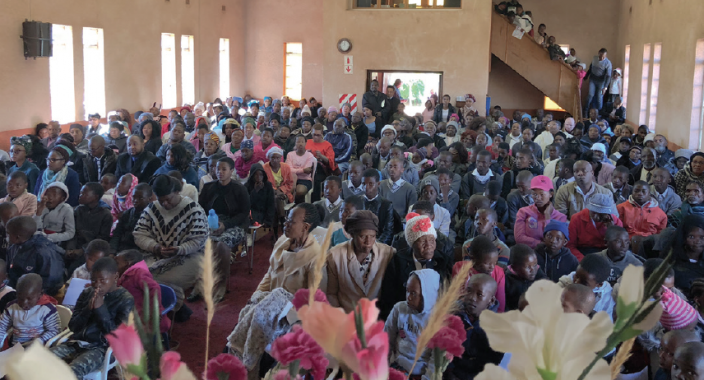 Hospital. With sincere celebration, members and guests sang praises to God. The highlight of the weekend was when Ridley baptized 24 people. Then Hurst, inspired by the Holy Spirit, stood and began appealing for people to give their lives to Jesus and be baptized. "Amens" and "Hallelujahs" followed as 32 more people came to the waters and sealed their covenant with Jesus. At the end of the day, 56 people joined the church through baptism. 
"This is an absolute record for our country; we've never baptized this many people. This is a miracle," says Chete Amos Bohale, president of the Lesotho Conference.
"This was a life-changing experience. I didn't expect this," says young adult Aaron Wimberly, with tears in his eyes. "I praise God for His love and mercies; I'm so happy I was able to come and be part of this great faith adventure."