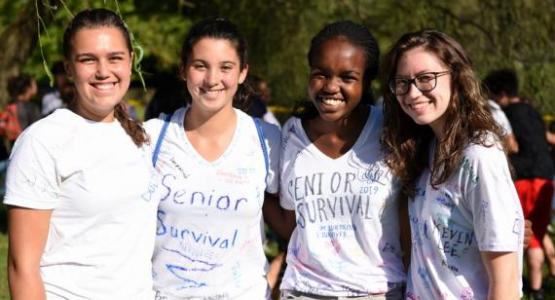 A Chosen Generation Into His Marvelous Light
November 15, 2018 ∙ by rbacchus ∙ in Potomac Conference, Editorials
Story by Principal Don Short
The school year at Potomac Conference's Shenandoah Valley Academy (SVA) has already provided many blessings! Seeing the smiles and experiencing the youthful energy of 202 students reverberating through SVA's classrooms, ballfields, cafeteria and dorms is a great joy!
SVA "exists to provide a distinctly Seventh-day Adventist college preparatory program through experiences to produce disciples of Jesus." This means that student life is focused on building Christian friendships with fellow students and receiving guidance and mentoring from faculty who love Jesus. First quarter highlights include:
First Sabbath: With open arms, New Market (Va.) church members welcomed SVA students with a special "handshake." Students later enjoyed a Sabbath afternoon hike and picnic by the Shenandoah River.
First Saturday Night Activity: The juniors ('20) won "Almost Anything Goes" by a hair in fierce class-on-class games and competition.
First Senior Bonding: The Class of 2019 pitched camp in the beautiful Virginia wilderness for "Senior Survival," spending time with God in nature and uniting as a class as they lead the school this year and prepare for graduation.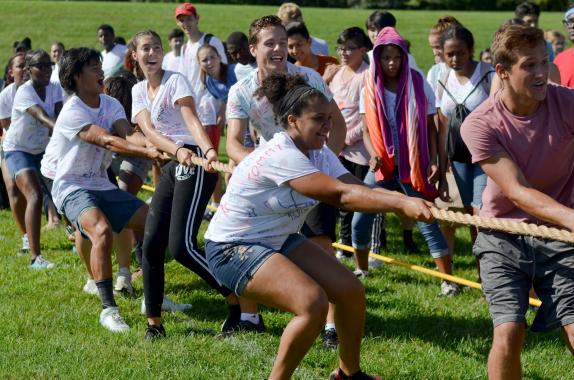 Add challenging academics and work schedules, music and sports practices, the Student Association Fall Picnic, dorm club and class officer elections, Week of Prayer, Career Day, senior career and college counseling, Community Service Day, hanging out with friends,
etc., and you'll see that our students have a busy but rewarding academic experience.
During the fall Week of Prayer, Don Pate, guest pastor, shared stories of heroes who
gave their lives for a cause in which they believed. He challenged students to choose what is worth living or dying for by using 1 Peter 2:9 as a guide: "But you are a chosen generation, a royal priesthood, a holy nation, His own special people, that you may proclaim the praises of Him who called you out of darkness and into His
marvelous light" (NKJV).
My prayer this school year is that each SVA student will establish and deepen their relationship with Jesus as Friend and Savior, and that this chosen generation will proclaim His praises and walk into His marvelous light.