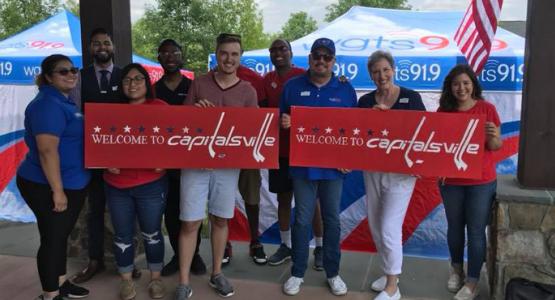 WGTS 91.9 Listeners Celebrate Washington Capitals Championship
June 14, 2018 ∙ by vmbernard ∙ in WGTS, Washington Adventist University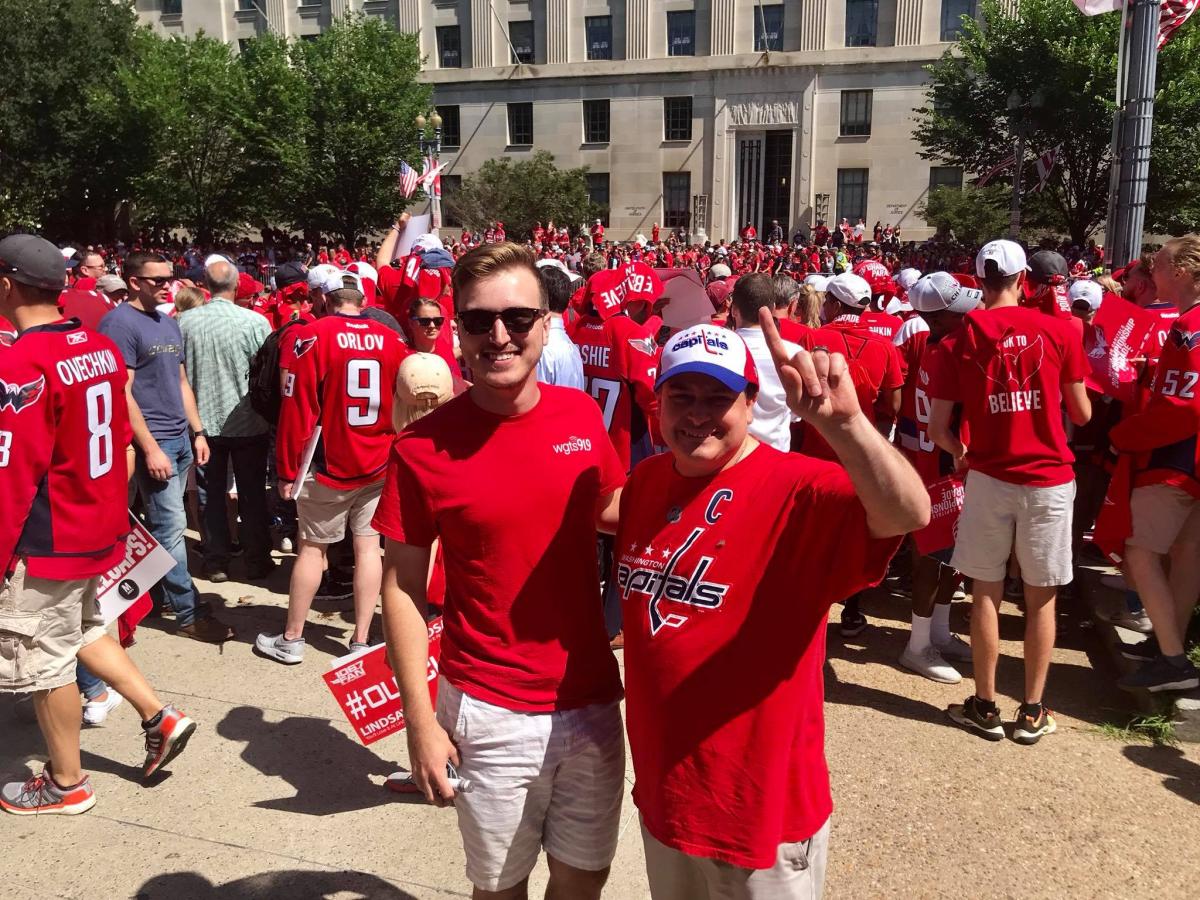 Story by Jerry Woods
WGTS 91.9 staff are helping the Washington D.C., area celebrate the Washington Capitals Stanley Cup Championship. For the final game of the series, the WGTS team hit the road for Capitalsville, Va. The small town of Lovettsville actually changed its name officially to Capitalsville during the team's big run. Mayor Robert Zoldos invited the WGTS team to come out and broadcast live from the watch party for the game. More than 3,000 people joined the station team and came together to cheer on the Caps and to watch Johnny and Stacey broadcast live from the event.
Then, during the championship parade, morning show producer Spencer White and afternoon host Tom Miner blended right in with the sea of people dressed in red. They gave live reports (pictured above) from along the parade route and at the rally on the National Mall throughout the morning and early afternoon hours.
"I've waited 44 years for this to happen. I love it! Complete strangers are hugging each other and high-fiving each other in the streets. It feels like we're all kids again at the same big birthday party," says White.