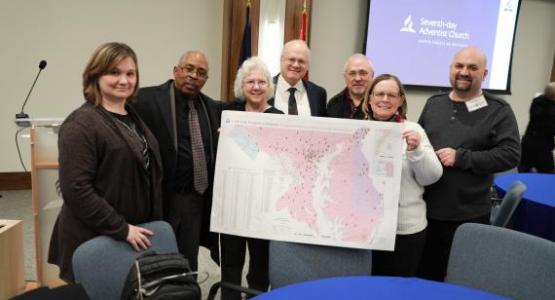 MissionWorks Evangelism Seminar Empowers
April 18, 2019 ∙ by rbacchus ∙ in Chesapeake Conference
Story by Andre Hastick
Earlier this year, more than 260 lay-leaders and pastors from 25 churches in the Chesapeake Conference attended the MissionWorks workshop, led by the North American Division Evangelism Institute (NADEI) and the Chesapeake Evangelism Department. The keynote speaker for the weekend, Russell Burrill, former director of NADEI, shared inspiring messages that reminded members and pastors of the essentiality of following a biblical model for church and outreach.
"I saw churches coming together, working deliberately, through plans on how they could institute a redemptive Adventist presence in the community around their church, making a difference, sharing the Adventist message of wholeness with their community," says Errol McClean, assistant director of NADEI.
The weekend gave opportunity for plans to be made and prompted members to reach people in their respective territories. The thematic "Priesthood of all Believers" workshop refrain emphasized that not only pastors and leaders voted by the local church need to serve, but every member is called to serve in ministry and share in the evangelistic efforts of the church.
"It's been a beautiful time here. … We've really been able to identify a lot of our strengths and weaknesses, and we now have a plan of action that we can take home with us and implement," says Diana May, a member of the Providence church in Elkton, Md. "This plan will also help uplift and nurture our other members that are a part of our team but aren't here today to partake in this."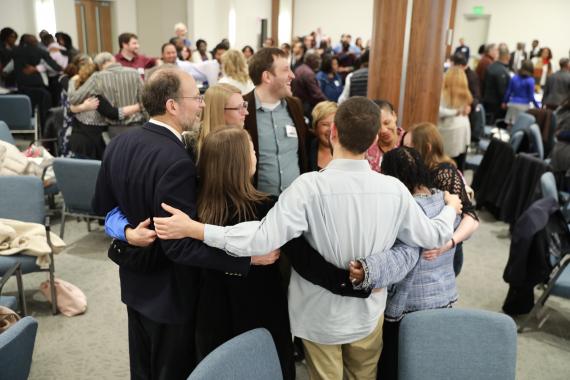 Breakout sessions provided opportunities for church groups to pray and formulate a refined strategy for outreach and evangelism. The weekend concluded with members, pastors and conference personnel coming together in partnership and commitment to the Lord for further evangelistic activity.
"It was very good training for the leaders," says Linette Zuniga, member of the Baltimore-White Marsh church in Rosedale, Md. "We can go and train our people so that they can also impact our community."