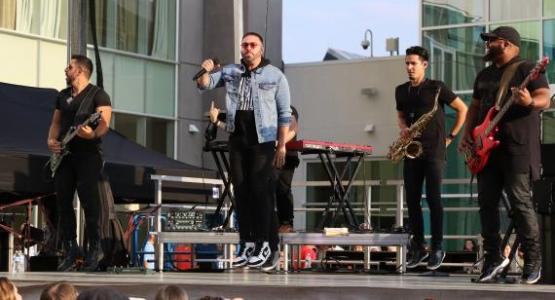 WGTS 91.9 Summer Concert Series Goes Out with a Bang
July 30, 2019 ∙ by vmbernard ∙ in WGTS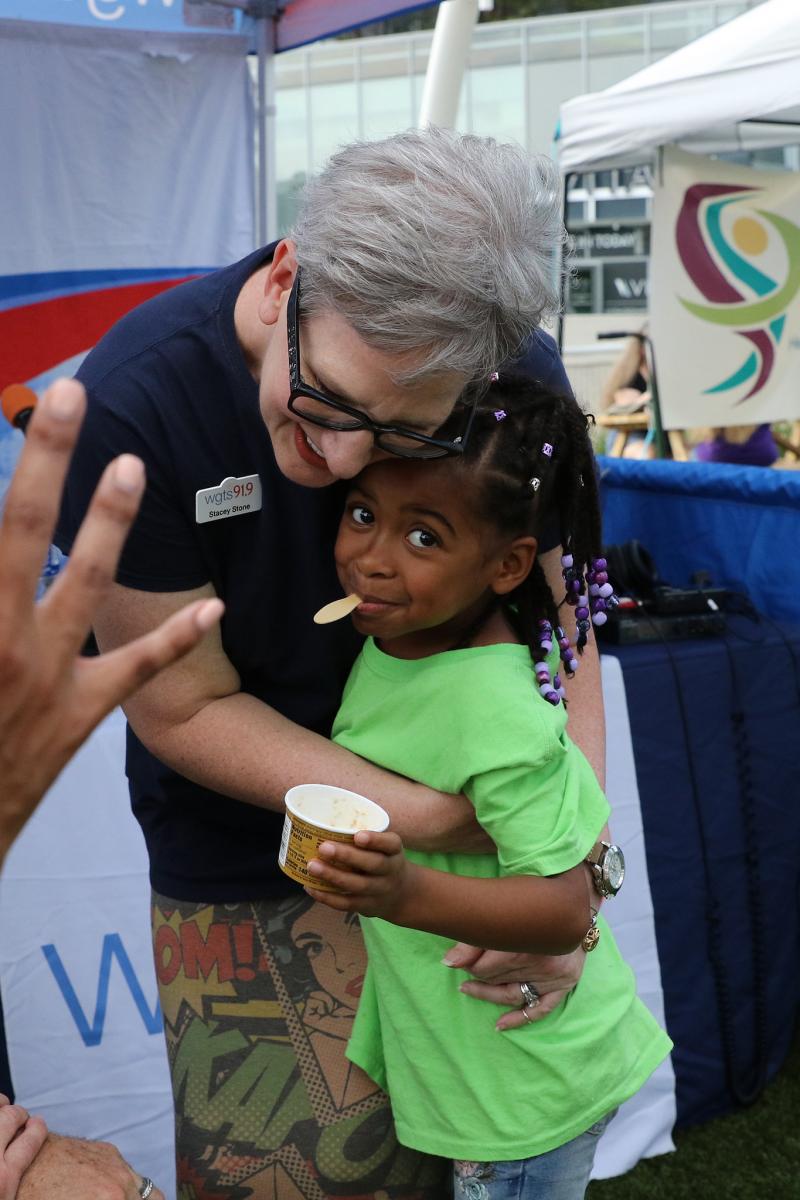 Story by Jerry Woods
WGTS 91.9 just wrapped up its free "Summer Concert Series" with the biggest show of the bunch featuring Danny Gokey. Close to 6,000 crowded onto the Tysons Corner Center outdoor plaza for the free show.
"First time to a concert for the summer tour and had an amazing time. [sic] Made Memories! Thank you WGTS!" said WGTS 91.9 listener Wendy Angel.
"When we set out to do concerts at the D.C. area's largest mall we had no idea how big an event this would turn into. God has truly blessed to give us this big of a platform to share hope in the public square," says WGTS 91.9 Promotions Director Jerry Woods.
On top of the singing to Danny Gokey's latest hits, listeners also teamed up to help with the station's "Hands and Heart Initiative" which seeks to directly impact the community for Christ. For this event listeners brought backpacks full of school supplies to go to area foster children.
"When I think about that one child's face lighting up when they know that they will walk into school with a brand new backpack and the supplies they need, it makes me very grateful that we have an audience that responds and responds well to our Hands and Heart projects. And knowing that the foster children in Washington, DC will not have to ask their teacher to provide a pencil or other school supply makes all of our hard work worth every moment. We are blessed to serve God and His people at WGTS," says WGTS Afternoon Show Host Stacey Stone (pictured with a listener) who coordinated the project.
All the backpacks are going to the "D.C. Child and Family Services Agency Partners for Kids in Care" and they are passing them out to foster children before the school year starts in just a few weeks.
For the past four years WGTS 91.9 has been teaming up with Tysons Corner Center to host free summer concerts that are open to the general public. The partnership has brought thousands of people to the mall, fostered service projects around the D.C. and increased business for the retailers as well.