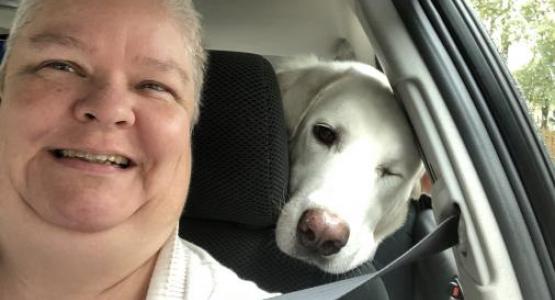 Dog and Owner use Zoom to Provide Stress Relief to Medical Staff
April 29, 2020 ∙ by vmbernard ∙ in UpFront, Chesapeake Conference, This Month's Issue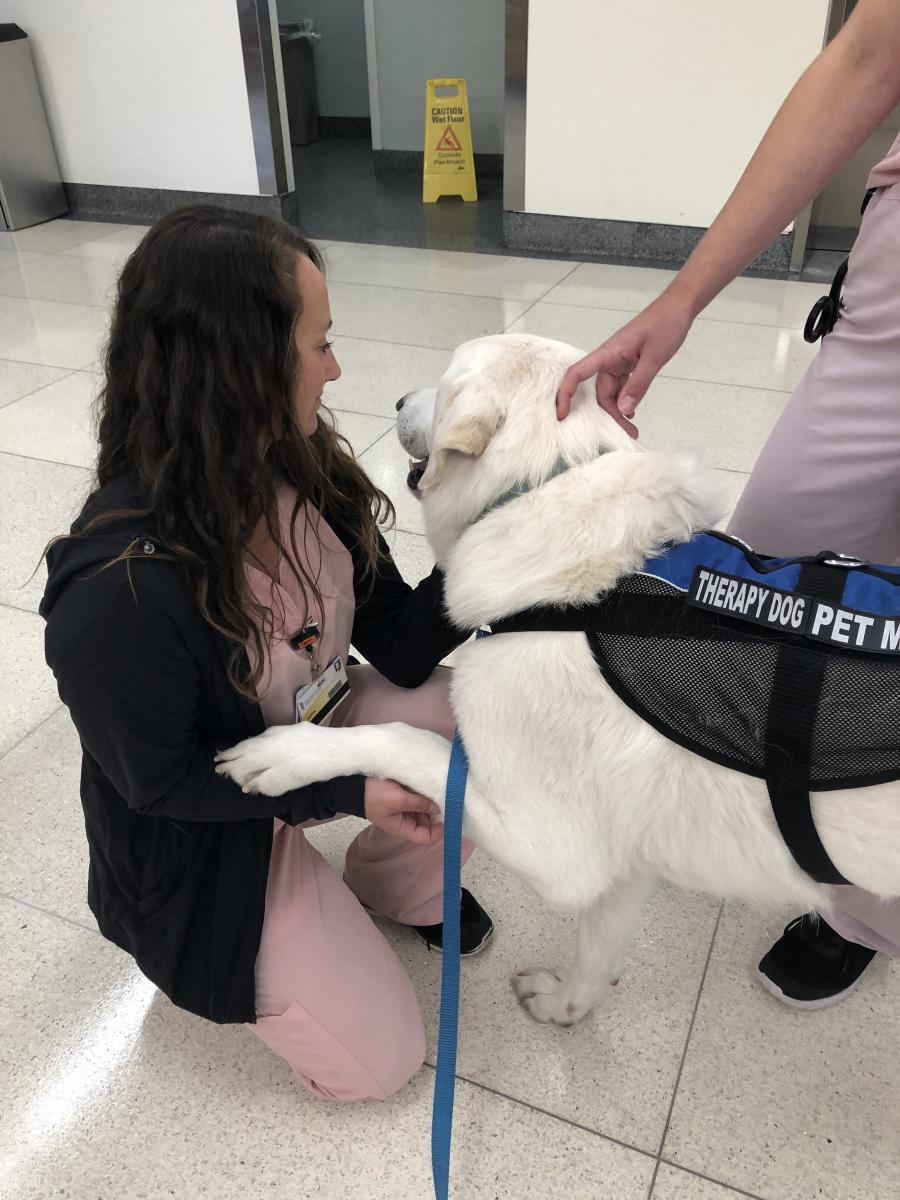 Story by V. Michelle Bernard
Swiffer, an approximately 5-year-old Great Pyrenees/Labrador mix, and his owner, Sarah Porter, a member at Chesapeake Conference's New Hope church in Fulton, Md., have provided pet therapy to medical staff with Pets on Wheels since 2018. But when the COVID-19 pandemic hit, their visits to local hospitals stopped.
Porter (WATCH: interview on NBC4) and other volunteers brainstormed ways to continue serving and decided on conducting virtual visits. Now, three or more times a week, Swiffer and other pet volunteers join Zoom calls to connect with workers at nursing stations.
On the calls, the pets sometime sleep, do tricks or howl, says Porter. "We want to provide a brief moment of stress relief for our health care heroes as they work in such stressful times. It's not the same, and all of us volunteers are eager to get back to visiting in person, but it helps at this time!"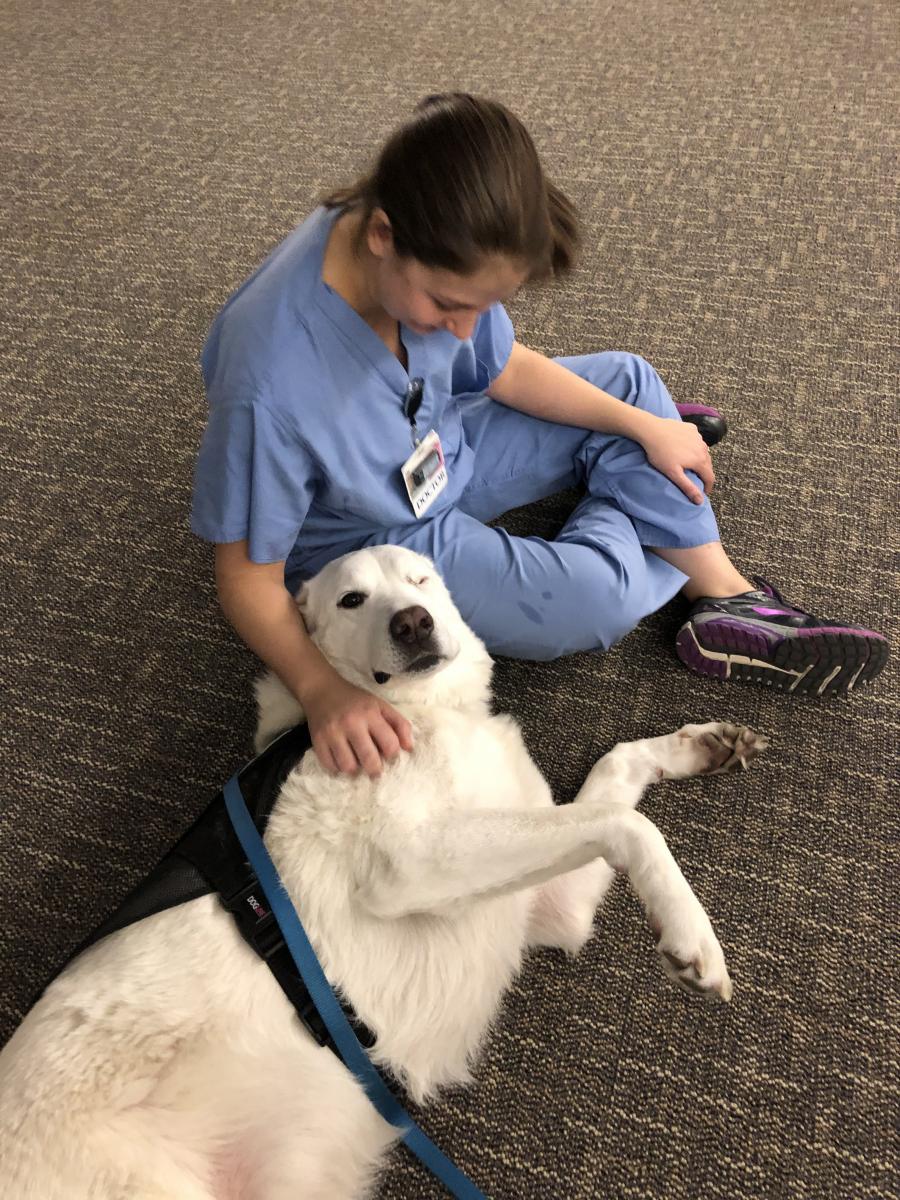 Porter has had several health challenges over the past years and has received care with medical providers at the hospital where they volunteer. "I wanted to be able to give back. Being able to give back gives me something to focus on other than my own health issues. However trivial it might seem, when I enter a space and can feel the tension in the area, and then, by the time Swiffer and I leave, people are laughing and smiling—that is what makes my day!" she says.
She adds, "I may not be able to be a preacher or a missionary, but giving back through pet therapy allows me to meet people where they are and bring a smile to their faces."
Related Articles and Resources