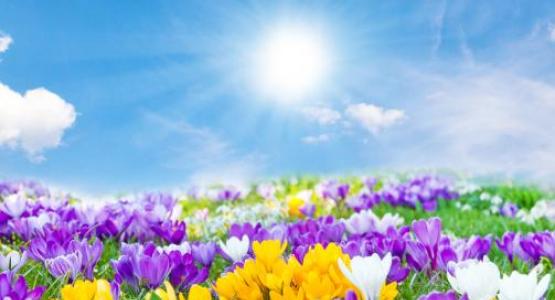 March 15, 2021: Lean Into Jesus
March 15, 2021 ∙ by hdecena ∙ in Year of the Bible, Potomac Conference
"[The disciples] feared exceedingly, and said to one another, 'Who can this be, that even the wind and the sea obey Him!'" (Mark 4:41, NKJV).
"Your COVID-19 test is positive." This was the spoiled icing on the rancid cake that had been the last three months of our lives.
March 2020 started with 31 days of quarantine because my doctor feared that my asthma could compromise me if I were to catch COVID-19.
At the beginning of April, we learned my father-in-law fell, hit his head and was rushed to the hospital. The day we planned to drive from Maryland to Colorado to be with him, a tree fell on our house. The next day, a deer flew across the highway and smashed into our new car just four hours into our trip. All shops were closed in the area, so we kept driving. Three hours later, we received the call that my father-in-law had passed. It was a tearful drive the rest of the way.
My mother-in-law is a brave cancer survivor, however, her treatments have left her mostly bedridden. We packed her house and moved her back to Maryland to be with us, but our place was not adequate, so we also had to move homes. The day we moved, I started feeling COVID-19 symptoms.
This storm seemed relentless, and the waves were coming so fast. How will we ever survive? I thought. But then an overwhelming peace came over me.
The disciples were amazed that Jesus could control the storm. However, an even greater miracle, possibly, is that He can calm us when we are caught in life's raging storms. Thankfully, Jesus is in our boat.
God, how can we fear when You are near? Amen.
Steve Leddy is the director of Evangelism and Church Planting for the Potomac Conference.
Join the Journey 
To help you dig deeper into God's Holy Word this year, we're offering:
Every Month—This calendar, themed "Words of Life," coincides with the devotional book and videos. It features a biblical topic and verse each month, with additional passages for further exploration, study and ideas on how to apply the concepts in your daily life.