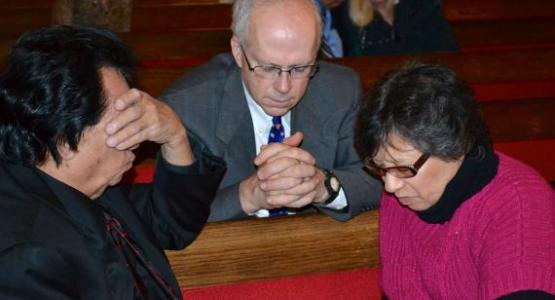 Pennsylvania Conference Members Unite Together in Prayer
February 16, 2021 ∙ by vmbernard ∙ in Pennsylvania Conference
Story by Tamyra Horst
"Again I say to you that if two of you agree on earth concerning anything that they ask, it will be done for them by My Father in heaven" (Matt. 18:19, NKJV). When God's children pray together, He promises to answer. Lives are changed. Healing happens. People come to know God.
We believe He will bless each of us individually, our families and friends, our churches, our schools, and impact those for whom we are praying as we unite together in prayer. Pray daily for the outpouring of the Holy Spirit in our own lives, on those we love and on our churches and schools.
Register today to be part of this life-transforming movement at paconference.org/ by-my-spirit. Unite with others in prayer by sharing your requests and praying for others at facebook.com/ groups/PaUnitedTogetherinPrayer. And know that we are also available to pray for and with you. Share your requests with us at prayer@paconference.org.