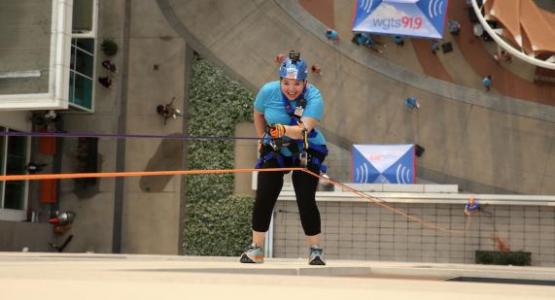 WGTS On-Air Staff Rappel 17 Stories to Help Haitian Orphans
September 09, 2021 ∙ by rbacchus ∙ in WGTS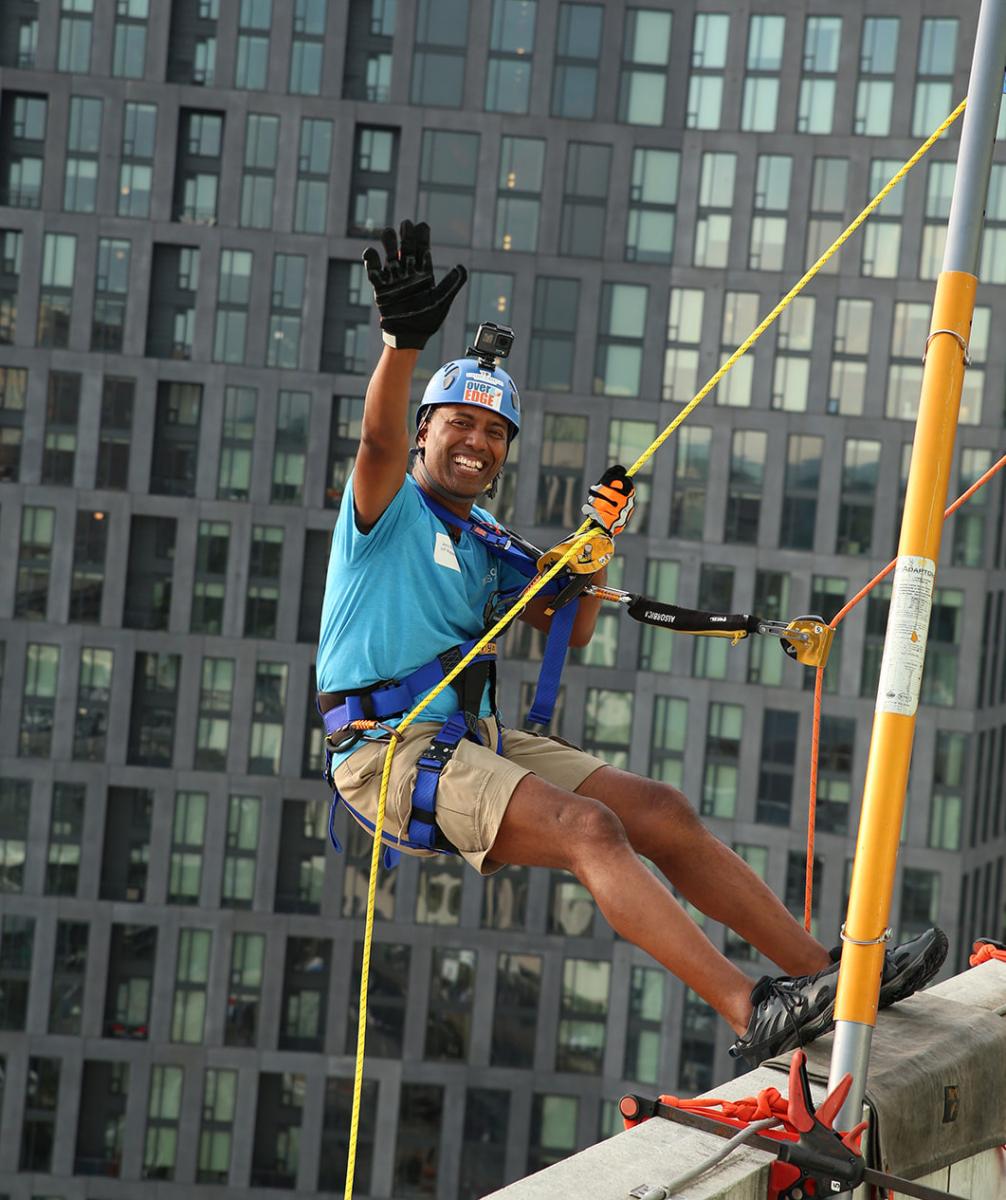 Story by WGTS Staff
WGTS 91.9 morning hosts Jerry Woods (pictured left) and Blanca Vega (pictured above), and midday host Becky Alignay recently played "daredevils" for a good cause. The three of them rappelled down the side of the 17-story Hyatt Regency Tysons Corner Center (Va.) for the "Over the Edge" campaign.
The "Over the Edge" event raised awareness and funds for Helping Haitian Angels, a ministry based in the Washington, D.C., area, that runs an orphanage for abandoned children in Haiti. Hundreds gathered at the plaza to witness the WGTS staff members and other participants rappel down the building. Afternoon hosts Johnny and Stacey Stone broadcasted live during the event, and the station team distributed goodies and free ice cream.
Vega admits her knees were shaking when she first stood on the ledge and prepared to lean back. "As we walked up the stairs to the roof, we saw posters with pictures of the kids in the Helping Haitian Angels program," says Vega. "It gave my crazy task a purpose! Some signs read, 'Because of you I get to go to school,' and 'Because of you I feel safe.' Honestly, they were my motivation to get my feet over the ledge of a 17-story building! I did it for the kids in Haiti."
In total, 80 people rappelled and raised more than $288,000. This money will go directly into taking care of Haitian orphans.