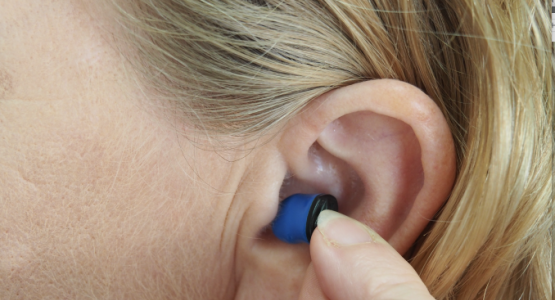 December 12, 2022 ∙ by rbacchus ∙ in Adventist HealthCare, Editorials
Editorial by Terry Forde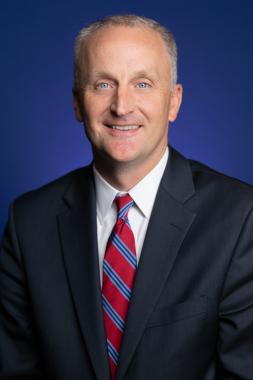 A girl was teaching her little brother how to tell a "Knock-Knock" joke, but he just didn't get the "joke" part.
What he did understand almost immediately was that with the simple phrase "Knock-Knock," he could command the attention of anyone he wanted. Trying his newfound powers out on his mom he said, "Mom, knock-knock!" "Who's there?" she replied, leaning in to look at him and listen for his answer. Overwhelmed by the sudden focus and forgetting the idea of the joke, the boy innocently looked at his mom with face upturned and proclaimed, "Mama, it's me!"
Active listening is powerful – and, at Adventist HealthCare, we recognize listening as an essential tool for effective care and healing. We cannot not show respect, provide excellence or be of service without listening carefully. When we listen with attention and focus, we can best live out our core values.
Writer and theologian Henri J. Nouwen expressed the power found in listening when he wrote, "The beauty of listening is that those who are listened to start feeling accepted, start taking their words more seriously and discovering their true selves. Listening is a form of spiritual hospitality by which you invite strangers to become friends" (Bread for the Journey).
But active listening is not just something we are called on to do. It is a promise to us as well. A passage in the Old Testament of the Bible states, "The Lord is close to all who call on him" (Psalm 145:18, NLT) – and what an amazing assertion that is to think that God is listening! It brings listening right to the center of the sustaining relationship we have with our Creator.
I hope you carry in your heart the feeling that you are listened to with the deepest love and respect. And I hope that you experience that feeling so strongly that it is a joy to extend active listening to others as true spiritual hospitality. Thank you for playing a crucial part in Adventist HealthCare's ability to help others feel heard – one of the most powerful ways we embrace our sacred Mission to extend God's care.
Terry Forde serves as the president and CEO of Adventist HealthCare.