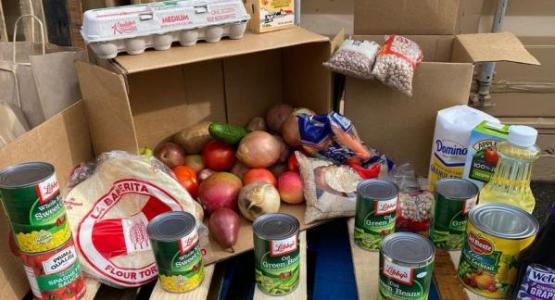 ACSGW Delivers 560 Food Baskets to Afghan Families
April 13, 2022 ∙ by vmbernard ∙ in Potomac Conference
Story by Ken Flemmer
Since November 2021, Adventist Community Services of Greater Washington (ACSGW) has delivered 560 food baskets to Afghan families staying in hotels awaiting resettlement. An estimated 56,000 pounds of food, enough for an estimated 46,500 meals was provided.
The last six Afghan families were moved to apartments in early April. ACSGW also provided welcome backpacks for the Afghan kids, as well as diapers and feminine hygiene items for women.
ACSGW will continue to support Homes not Borders in furnishing apartments for the Afghans. About 20 families come to the center each week for food, clothing and diapers. Thanks to the many staff and volunteers for their herculean support during this crisis.