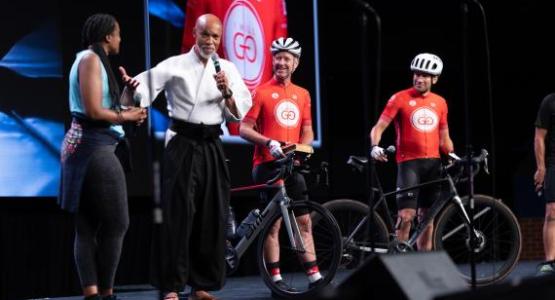 Allegheny East Conference Represents at CALLED Convention
September 28, 2022 ∙ by rbacchus ∙ in Allegheny East Conference
Story by LaTasha Hewitt
Allegheny East Conference (AEC) pastors, leaders and their families were among the 5,000 people who gathered at the recent North American Division CALLED Pastors' Family Convention held in Lexington, Ky. Close to 150 AEC members attended,
including several presenters.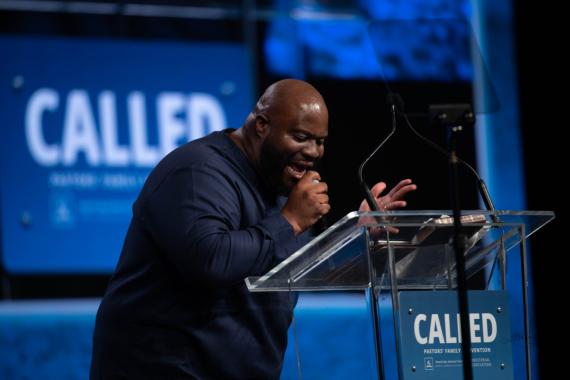 Noah Washington (pictured), associate pastor of the Emmanuel-Brinklow church in Ashton, Md., was one of the featured evening speakers in the main arena. "To be asked to speak to pastors across the division was sobering, but at the same time, I felt the weight of many pastors and didn't want to waste the moment to share," reflects Washington. His message centered around the story of Jonah. "I wanted to prayerfully let pastors know that they aren't the first ones who have experienced certain dynamics of ministry, and encourage them about God's grace and power to sustain them."
Jackson Doggette, Jr., AEC's Public Affairs and Religious Liberty director, presented one of the 60 seminars offered. The title of his seminar, "Retaining the Harvest," is also the title of a book he authored. "I hoped the attendees took away the vital importance of establishing a system for continuous membership/disciple growth that encourages an evangelistic lifestyle among the members instead of relying upon the traditional annual event-driven approach," shares Doggette.
Anthony Medley, senior pastor of the Emmanuel-Brinklow church, also led a segment highlighting how individuals are using their health interests to evangelize to others. He shared about how he uses martial arts to teach young people about discipline.