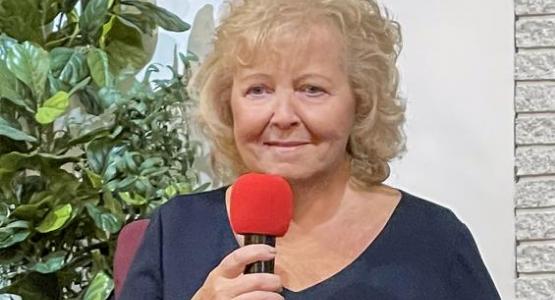 Charlotte McClure Ordained to Gospel Ministry
August 04, 2022 ∙ by rbacchus ∙ in UpFront, Columbia Union News, This Month's Issue
Story by Visitor Staff
Last Sabbath, July 30, Charlotte Pedersen McClure, former director of Communication for the Columbia Union Conference, former managing editor of the Visitor magazine, and retired pastor from the Spencerville church, was ordained to the gospel ministry.
McClure, who retired in 2010 after pastoring for eight years, has longed for this day to become a reality. "I've always felt welcomed by the brotherhood of pastors—always," she says. "This is something that I wish would have happened earlier and I wish it would happen for more women, but I just encourage them, whether they are ordained or not, to continue working for God and for the mission of the church to spread the gospel, baptize people, comfort them."
Her husband, Dick, extended family members, many longtime friends, pastors and former colleagues gathered at this special ceremony to celebrate McClure's emeritus ordination credentials, issued by the Columbia Union Conference.
Read articles from the September/October 2022 Visitor Issue: