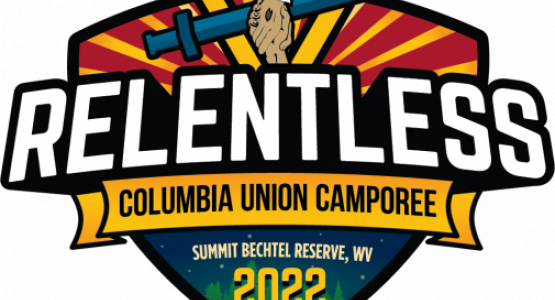 Get Ready For the 'Relentless' Camporee
June 30, 2022 ∙ by vmbernard ∙ in Columbia Union News, Pathfinders
In less than two months, Pathfinders from across the Columbia Union Conference will gather at Summit Bechtel Reserve (SBR) in Glen Jean, W.Va., for the 'Relentless' Columbia Union Camporee. 
This week several of the planning committee members and event staff visited the grounds again to make final preparations for the event with more than 2,000 registered participants. Frank Bondurant, camporee planning chair and the union's vice president for ministries development, urges attending clubs to also start preparing for the big event, by doing the following now: 
Complete the liability and medical waiver, and have it ready to turn in upon arrival to SBR 
Firm up their transportation plans 
Make sure they have food trailers to store all food 
Regularly check the cucamporee.com website for the recent newsletters and updates 
Plan on attending one of the two informational Zoom meetings: July 13 or 17 at 7:30 p.m. 
Find more information on the camporee, including information on how to keep your food safe from some of the camp's favorite visitors (pictured above), by visiting cucamporee.com