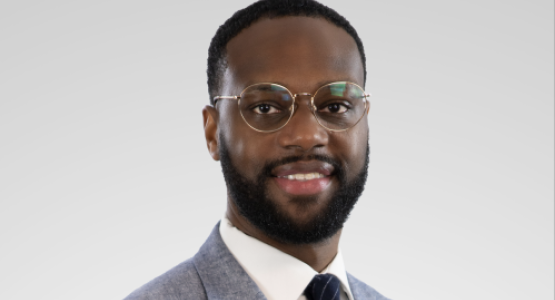 New Auditor Joins Allegheny West Conference
November 22, 2022 ∙ by rbacchus ∙ in Allegheny West Conference
Story by Benia Jennings
"We should all go to the doctor for routine checkups to ensure everything is operating as it should and to catch potential issues before they become a problem. In my opinion, the role of the conference auditor is similar. It's good to have someone come in and ensure that the church's finances are operating as they should and identify potential problems ahead of time," says Elliott Meredith III, Allegheny West Conferencew's (AWC) newest auditor.
Meredith acknowledges that being audited often has a negative connotation. It's something that he hopes to change. "I'd like to build a relationship as the liaison between the churches and the Treasury Department that will evoke a positive connotation."
Working as an account executive for Adventist Risk Management in Silver Spring, Md., before accepting the call to serve as auditor for the AWC, Meredith offers advice from a risk management perspective.
He notes that as an auditor, he functions as a necessary internal control for the churches. "At times, there are red flags that a pastor might not be aware of that warrant a second set of eyes on things," he says.
Meredith was raised in Cleveland, Ohio, and is a member of the Southeast church. He attended Cleveland State and later graduated from Washington Adventist University in Takoma Park, Md., with a Bachelor of Science in Health and Fitness Management. He is married to Kellie, and the couple has one daughter, Kaelyn.