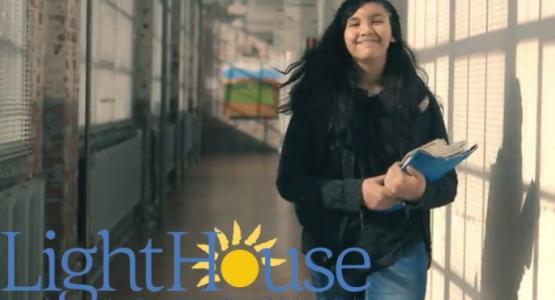 Rehoboth Member Featured in TV Commercial
March 01, 2022 ∙ by Web Administrator ∙ in Allegheny East Conference
Story by LaTasha Hewitt
Gracie Torres, a 14-year-old member from the Rehoboth Spanish church in Reading, Pa., recently starred in a commercial aired on local TV, raising funds for a women's and children's shelter.
Torres' father, Rabiel, is the case manager for Hope Rescue Mission, where they aim to complete The Lighthouse, a new women's and children's facility, by spring 2022.
The video was designed to bring awareness to the shelter's fundraising goal of $4 million.
Torres felt comfortable with the role. "I tried to go with the flow and imagine myself in the person's situation," says Torres. "I was happy to be a part of it because I enjoy helping my dad [and the shelter] create better lives for others."
So far, the campaign has raised $3.5 million toward their goal.