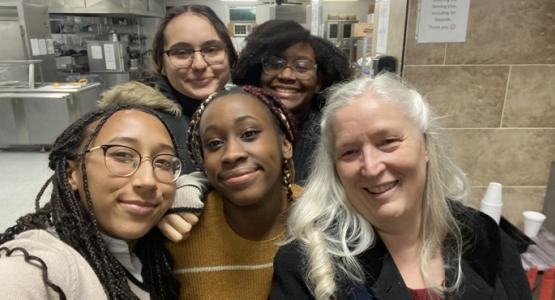 Prayer and Support Impacts Student's Life
April 25, 2023 ∙ by Web Administrator ∙ in Pennsylvania Conference, Education
Story by Esther Hernandez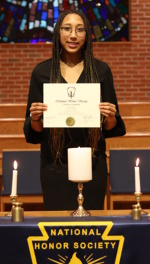 The prayers of many led Arionna Haakenson to attend and thrive at Blue Mountain Academy (BMA).
"When I came to BMA, I was looking for a fresh start. I knew I needed a change," she shares. "Before even knowing about the existence of BMA, I was praying every day, hoping God would tell me what I should do with my future. A couple of months later, my parents announced that we were moving to Pennsylvania, and although I was nervous, I decided that this was God's guidance. This was the answer to my prayers."
At first, life wasn't easy at BMA. Jennifer Culpepper, the girls' dean, and her team began praying for this new student—and then watched God transform her life.
"Arionna came really struggling with a lot," says Culpepper. "We began praying for her every night. It was amazing to see how she grew. Today, she is a leader in the dorm and stands for the rules she once was very upset about. God really has worked in her life in a powerful way. The power of prayer, not just from us here in the dorm, but her family also."
Her parents, Scott and Beth, were also praying— and watching God change Haakenson. They share, "We are so incredibly thankful to God for what He has done in her life and the great influence BMA has had on her."
Two of the biggest impacts for Haakenson were her new friends and the focus on God. "After a couple of months of adjusting, I grew to love it. I made friends who truly care about me and are happy to be open about their relationships with God," she reflects. "I am incredibly blessed to be around these people who are genuinely God-fearing. Because of these influences in my life, I've grown in my relationship with God. I went from doing my devotions every once in a while to twice a day, every day."
She continues, "One of the things that really impressed me about BMA is that, even in our classes, we always put God first. My experience here has helped me grow as a person and as a leader in ways that I could have never imagined. I am so thankful to Blue Mountain Academy."
Learn more about the BMA Experience at bma.us.