Columbia Union College Appoints Provost
June 10, 2008 ∙ by kkajiura ∙ in Washington Adventist University
By Tanisha Greenidge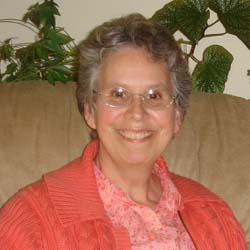 Susan C. Scharffenberg has accepted a call to serve as provost of Columbia Union College (CUC), effective July 1. Scharffenberg, who has 30 years experience in higher education, currently serves as assistant vice president for Academic Administration at the Seventh-day Adventist Church's Mission College in Thailand. 
In the newly created provost position, she will serve as the college's chief academic officer, review the undergraduate curriculum, recruit and retain faculty, and implement the college's new three-school structure. 
Scharffenberg is familiar with CUC's history, due to her father and brother's attendance at the college. A graduate of Ohio Conference's Mount Vernon Academy in Ohio, she has a bachelors and masters in biology and a Ph.D., in horticulture.
"Dr. Scharffenberg's credentials are impressive, and with her years of experience she will be able to fulfill the role of provost efficiently and effectively," said Gina Brown, Ph.D., dean of the School of Graduate and Professional Studies at CUC and a member of the Provost Search Committee. 
"I look forward to joining the administrative team and working with the president and faculty," said Scharffenberg. "I hope to maintain a strong, well-qualified faculty and work closely with them to continue providing quality Christian programs while we realign the programs to meet the goals of the strategic plan."